Every Entrepreneur Needs a Blog: Here's the Free at 50 Take On Blogging to Build Your Business Effectively
Nov 15, 2023
I did a presentation sharing why every entrepreneur should have a blog and was inspired to put it into a blog post here on Free At 50.
To close out 2023, my dear friend and fellow 9-5 escapee Dr. Clarissa Castillo-Ramsey held a summit entitled From Cubicle to Creative Life and I went live with her as a bonus speaker! The topic: Why every entrepreneur should have a blog. In true Daphne fashion, I was inspired to put my thoughts into a blog post because this topic has been on my list.
The reason: I have been on repeat about the importance of using a blog to build your business. I've helped others do it using my 3-2-1 take Action offer detailed in my birthday post, I've created a free checklist, and it makes sense to add it to the Free At 50 blog!
RELATED: Join Clarissa's Facebook community here to have access to her events.
I'm breaking it down so you can take action on starting the next year strong or adding this tool to your toolkit any time of year!
the reasons every entrepreneur should have one
resources to help if writing isn't your primary focus or skill
the steps to start a blog
my final thoughts and of course: action items
Necessary disclaimer: As a blogger, I use affiliate links sometimes! I may receive commission from purchases I share; it does not change your price but sometimes you might get a discount.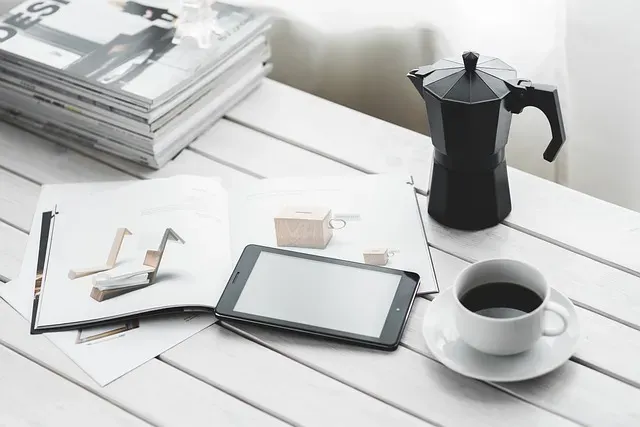 The 3 reasons every entrepreneur needs a blog to build your business.
Reason 1 for every entrepreneur to have a blog:
Building your brand voice.
When you ditch the 9-5 and the corporate letterhead and golf shirts, you also ditch the mandatory "representation of the corporate brand" right? YES.
As an entrepreneur you are the brand.
But the brand is much more than colors, fonts, and a single message. It's your authentic voice, speaking directly to your clients, customers, and readers. A blog allows you to take a moment to share your story: your WHY. Your passions. Your goals.
And it allows you to do all of that in your own voice. My story is told on my hobby blog as well as on Free At 50. Have a peek by clicking here and see how I explain my reason for creating a history blog and who the blog is aimed to please.
RELATED: The Focused Branding course I've taken and I recommend, created by Brand Strategist Blaire Brown. Click here to view and purchase.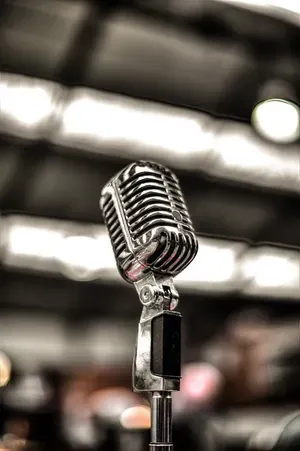 Reason 2 for every entrepreneur to have a blog:
Sharing your expertise.
Are you a book-keeper?
Or are you a book-keeper that helps senior citizens? Specializes in working with solopreneurs? Works with military members and their families?
Are you a business coach?
Or are you a business coach that focuses on the initial steps for launching a business? Specializes in mindset for going from employee to entrepreneur? Works with women over 50 doing a midlife reset?
Are you a photographer?
Or are you a wedding photographer? Specializes in photos for staging homes to be sold? Works with aspiring photographers by helping them learn about the best technology?
You get the picture. Think about how YOU choose a product or service to purchase and why you do it. Understanding one's expertise is vital. A blog can help you DIFFERENTIATE yourself from others in your industry and offer credibility to you and your business.
Click here to get started.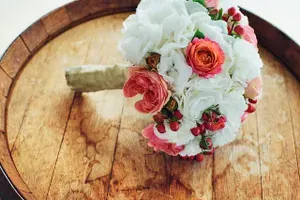 Reason 3 for every entrepreneur to have a blog.
Entice potential clients.
Simply put: people who are searching for what you offer, but don't know you can learn about you.
This is an extension of reason number 2, sharing your expertise to find your ideal client, but also could include being ranked on Google and other search engines!
By using keywords, your brand, your voice, and your expertise, Google can recognize the value you bring to people searching for what you offer.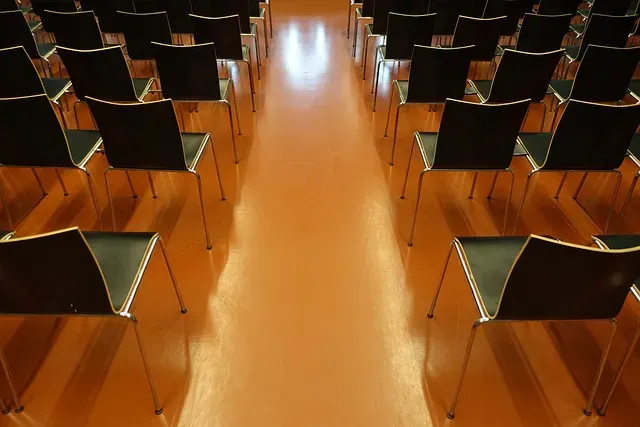 If you aren't a writer, help exists so you can enhance your business with a blog easily.
I'll make this section concise. You don't have to worry about how to write and what to write about if writing isn't your main focus. Or your "best skill." Here are some fantastic resources:
Answerthepublic.com is a fantastic way to hone in on a topic- and it's FREE. You can drop 1-2 words into the search box and the site will display searches, questions, and phrases about the topic. Example using a photographer who helps aspiring photographers:
Search "wedding photography" and review results that show high search volume including "wedding photography ideas."
You can write a blog post sharing YOUR top 10 wedding photography ideas with the goal of educating photographers on how they can be effective in their business.
Prompts are a personal favorite of mine as a full-time blogger but can be used by all entrepreneurs. A prompt can be a topic in itself or using a theme.
My friend Anjali, who is a blogger and blog coach, has put together a vault (which will be continually updated!) of topic ideas. For me, I have so many ideas in my head, using prompts can corral the chaos into structured and relevant articles.
Click here to see and purchase Anjali's massive prompt vault.
Click here to see how I used National Simplify Your Life Week as a prompt.
Click here to follow my friend Cyndi, a content strategist, who shares prompts on Instagram.
AI: I'm not a believer in using it if your focus is writing, but there are opportunities for utilizing it if you want a blog to enhance your business. I won't belabor this one. I've written a post about it and you can dive in here.
One more note on this section: if writing isn't your top skill, you can easily utilize the "editor" tab on MS Word when writing. It can assist with grammar, spelling, and so forth!
RELATED: Make sure you have MS Office!
I have a checklist, but here is the breakdown on starting a blog.
The items on the checklist (download it for more detail and to have on hand!)
Write.
Any time you have an idea for a blog post, write it down!
Any time you want to put your ideas together into a blog post, just do it.
You don't have to have it perfect, and you don't have to have a blog launched... getting ideas written out is a massive start and you'll have articles drafted, started, or even fully written and ready to publish.
Get the Epic Blog planner.
Using a business planner for your business simply makes sense. I use this one (it's under $20) not just for tracking the details related to my blog, but my Free At 50 business overall. Check it out here.
Sign up for Groove for FREE (at least).
If you don't already have a website, this is a free opportunity to set up your blog. Click here to get started. If you do have a website, create a section/page dedicated to blog posts.
Get a domain if you don't have one already.
Again, if you already have a website: fantastic! If not, get a domain. You can find great deals on sites like GoDaddy. Having a custom domain, which you can use on Groove, is something that you OWN and can move around if necessary.
Hone your brand.
We mentioned this above when I shared why having a blog is important. Getting your message, as well as your colors and fonts, organized is vital!
Set up social media accounts.
Social media is a whole topic unto itself, but for purposes of this post, just having accounts set up and ready to use is important. If you want to dive deeper, find where your ideal clients/readers are and focus on that platform. Courses like this one for Instagram that I used, can be helpful!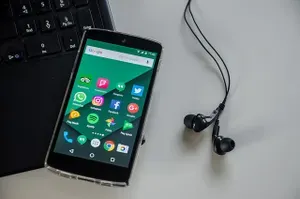 Join Facebook groups for bloggers.
You may already know this: Facebook groups are a fantastic resource for learning a new "thing," including blogging.
My two favorites for bloggers:
The Blog it Better Society by Margaret Bourne
Bold Beginner Bloggers by Anjali Kay
Join both.
Start building your toolkit of resources.
There are so many resources available! I'm happy to help you customize the best ones for you (in addition to the links I've already shared!).
One powerful resource I recommend you get right now: Margaret Bourne's e-book on SEO (search engine optimization).
If you want to entice readers and have Google find you, Margaret's easy-to-implement strategies will be powerful.
Click here to get the e-book.
Set up a take action call with me if you want guidance and coaching for this!
Yes, my 3-2-1 take Action offer is on the table. Join my Facebook group or message me on any of my social media platforms and we can get started. Use my Linktree account by clicking here. Or just book a call by clicking here!
RELATED: Download my start-a-blog checklist here.
and CLICK HERE to get started working with me!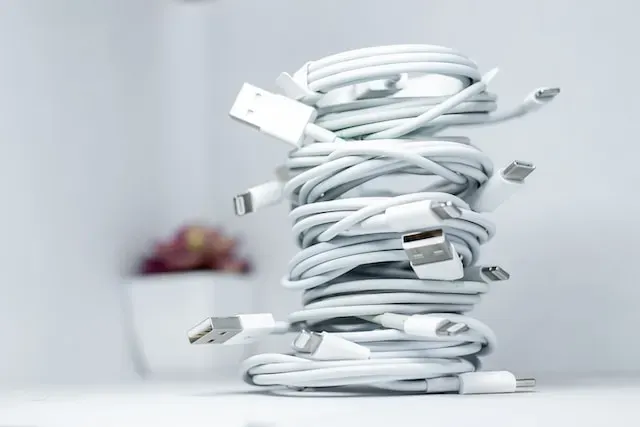 Closing thoughts.
Final action item: download the start-a-blog checklist here if you haven't paused to grab it already!
Then bookmark this post because referring back to the reasons you should have one will keep you motivated and inspired.
And if you're ready to invest in yourself to make this happen, click here to discuss working with me!
Are you enjoying the Free At 50 blog? Use my online tip jar and buy me a coffee: