What Resources Do Entrepreneurs Need? See 2022's Top 10 Articles on the Free At 50 Blog.
Jan 02, 2023
Free At 50 readers know what resources entrepreneurs need (beyond good coffee)! Here are the most-read articles of 2022: use them to support you in 2023.
I'm keeping this simple. I'll drop the list, an overview of the post and the link. My hope is that you find the inspiration, tools, and resources you need to move forward into your next chapter, whatever that might look like.
Below are the top 10 posts on the Free At 50 blog for 2022, according to Google Analytics, starting with the 10th most read and counting down to number 1! I've added a link to each post at the bottom of my description.
And…. Some bonus articles at the end! They're the top posts of the year from other blogs geared towards supporting your entrepreneurial journey.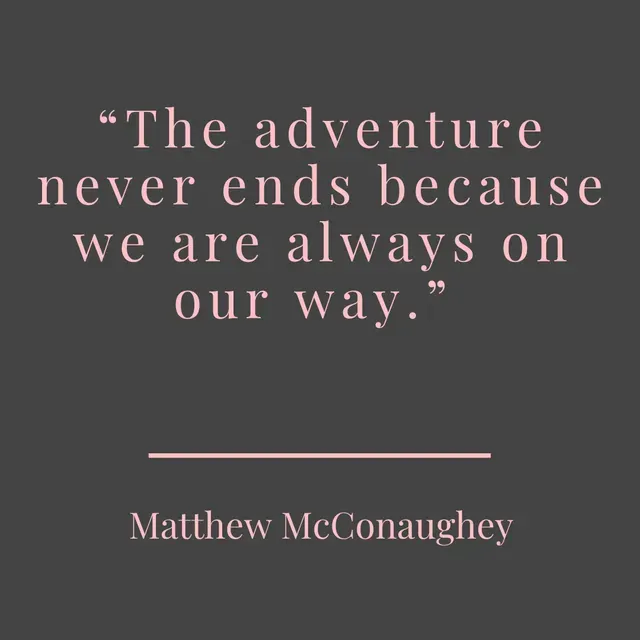 Number 10: Joining Challenges is important for everyone going from employee to entrepreneur.
Why Every Entrepreneur Needs to Join Challenges when Ditching the 9-5 Life
In every office/business I worked in, challenges were a thing. When you go off on your own, there's no more "team calls" or breakroom run-ins.
Keeping motivated to do anything and everything from creating content or products to eating healthy is important and finding ways to "replace" the office challenges you may miss is important in my opinion. So I wrote about this often-missed occurrence a new entrepreneur ditches along with ditching 9-5 life.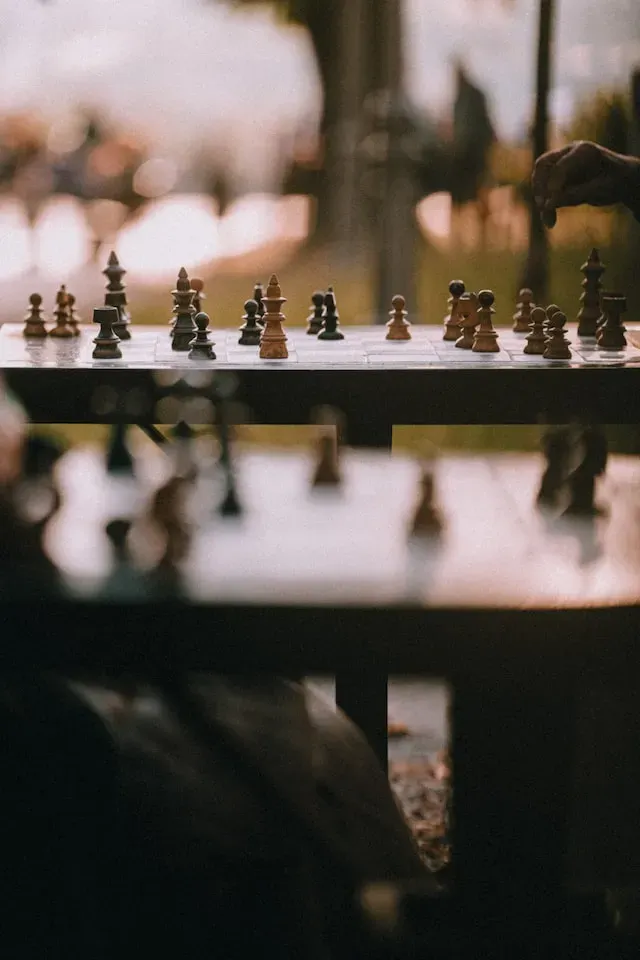 Number 9: Productivity is personal, so I broke it down in a new way to use as a resource for entrepreneurs.
Goal: Semi-Retirement. The Free At 50 Blog Shares Tips from A-Z to Boost Productivity in Entrepreneurship so you can Ditch the 9-5.
Productivity is SUCH a hot topic online, in every Facebook group, and especially if you're either working on a way to ditch 9-5 while in a job or as an entrepreneur who is wearing more hats than ever before.
That said, it's a pretty personal thing. Productivity hacks are everywhere. So my approach was to talk about each concept you need to embrace and give you tips to succeed in being productive. From taking action to fostering creativity, it's all in there!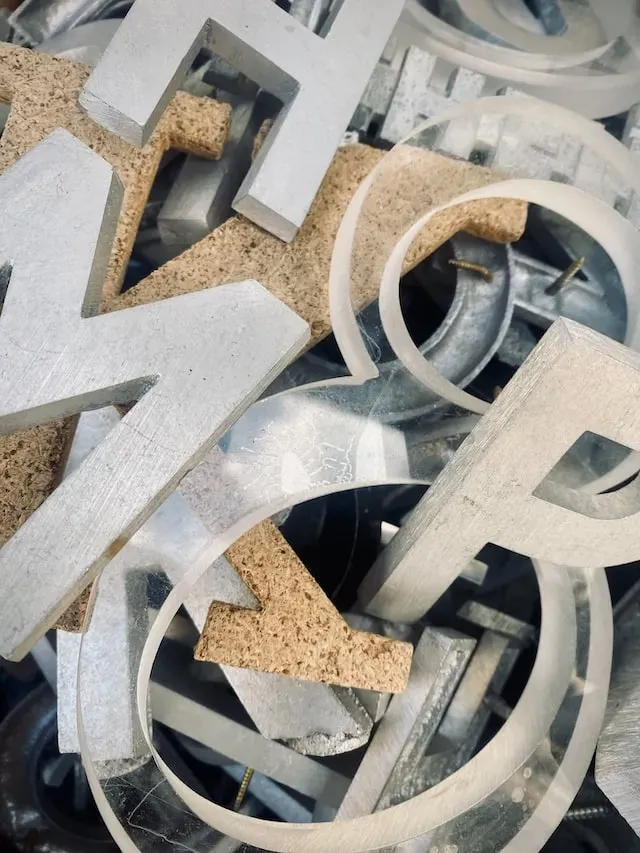 Number 8: Inspiration is a fantastic resource so I shared how I won a blogging award as a new entrepreneur.
I Escaped the 9-5 Life and Then...Heading into 2022 I Won a Blogging Award!
The Free At 50 blog is known for 2 basic concepts: inspiration and resources. I'm blessed to have inspiration to share about my first year blogging: I won an award.
And if I can leave corporate life to do something completely out-of-bounds like create a blog, you can take your passion and your skills and make your dreams happen.
And the cool thing about this award: I got to really dive deep into what has inspired and encouraged me, not just encourage others. It's a special post full of everything the Free At 50 brand stands for.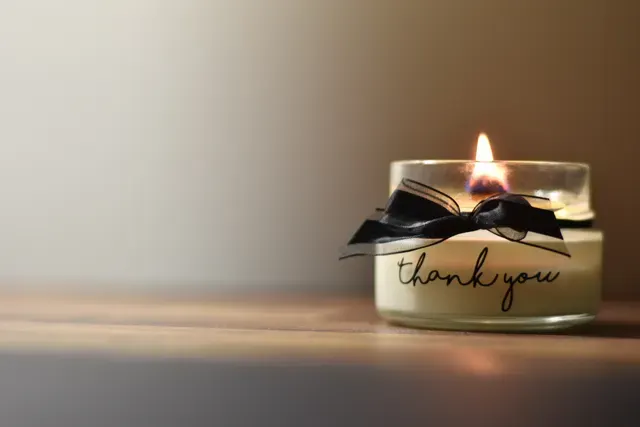 Number 7: Entrepreneurs need the truth and I got that from a book by Sally Miller.
Discovering The Essential Habits of 6-Figure Bloggers will Motivate Every Entrepreneur
If you've been online at all, you've seen all kinds of promises and claims about getting to 6 (or even 7 figures) super-fast!
Well, I'm here to say, it's unlikely. In fact, it's unlikely you'll even make 4 figures super-fast.
However, that should encourage you, not discourage you. Building a business is a journey and it takes time. You should NOT feel discouraged in thinking you are failing. The reality is that earning consistent is not typically an overnight phenomenon.
Note: As a blogger, I use affiliate links sometimes! I may receive commission from purchases on links I share, but it does not change your price.
This book gave me motivation, hope, and ideas. Sally Miller interviews 17 online entrepreneurs who share their tips, successes, and advice for entrepreneurs. I had to write about it!
Number 6:
How my Covid Layoff was Actually a Blessing: It was the 1st Step of 6 in Escaping the 9-5.
When I learned about the need for a cornerstone post, writing an article with this title was a no-brainer. My business coach and I talked about it in-depth. I felt it in my gut the moment I was laid off.
I was HAPPY. I knew my why for my next chapter: I didn't ever want to go back to corporate life again. Never ever.
I created a 6-Step Checklist to Escape the 9-5 based on this post! (you can download it here)
Not only does this post tell my story and the reason Free At 50 exists, but it also includes many resources linked throughout it. I said I'd keep this list simple, so I won't drop a lot of detail because it's "the big one" and has so much in it.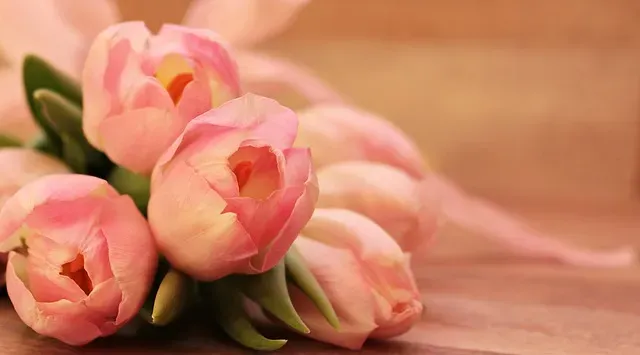 Number 5: Choosing a word of the year and reading what others have chosen is a great resource to inspire entrepreneurs.
Zen is my Word for 2022: I Never Choose a Word so it's a Big Deal!
I jumped on the bandwagon in January of 2022- I chose a "word of the year." As a writer, it just pulled me in. What a fantastic idea for content, especially when your goal with a blog is to inspire and encourage others!
Zen made sense for me on so many levels. Let's be honest about my personality: I can get pretty worked up in my head. My life is all about going with the flow nowadays. Focusing on being Zen in the mindset shift from employee to entrepreneur is so important.
What is my word for 2023? As of now, I'm going with UNAPOLOGETIC.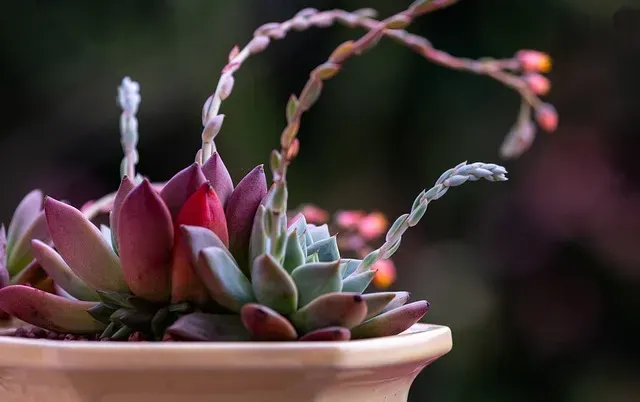 Number 4: People are the most powerful resource entrepreneurs need.
Why Coaches, Mentors, and a Peer Tribe are Important for Every Entrepreneurs Toolkit
It's my opinion and I'm sticking to it. People will lead you to other resources you'll use all through your life (and your entrepreneurial journey).
For example, I met another new entrepreneur in a Facebook group. On our Zoom coffee chat, she introduced me to Groove, and it changed my business! It's where I host my blog and will ultimately be earning affiliate income (which is my top priority to fund my life!).
Another example: my friend Diana introduced me to the 4-Hour Workweek, and when I discussed it with my friend Brian, he introduced me to his friend Tegan Marshall from Australia – who is now my business coach, guiding me into success!
There truly are so many examples of how this is powerful. It's why I wrote a post about building your toolkit with people.
PS If you work with Tegan or purchase a course, tell her I sent you for a discount- just mention Free At 50!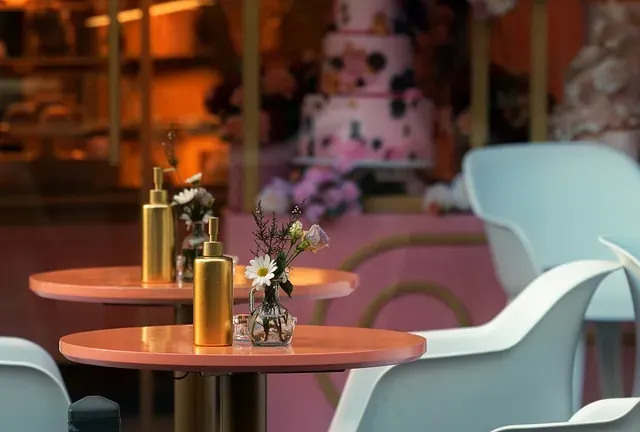 Number 3: Entrepreneurs need books to inspire and motivate you to ditch the 9-5 mindset.
4 Valuable Insights from the 4-Hour Workweek: A Free At 50 Book Review
Not everyone takes the same things away from a book.
For me, the 4-Hour Workweek affirmed my gut feeling that I don't need to keep climbing the corporate ladder. That corporate titles don't matter. That life is short and instead of waiting for "retirement," we should just live.
In this post, I've shared my insights and would love to hear yours if you've read the book!
Number 2: Purchases that entrepreneurs need, in the form of treating yourself or others by showing love!
The Ultimate List of Valentine's Day Gifts for the Bloggers and Online Entrepreneurs in your Life
If you jump on Google and search "Valentine's Day gifts for bloggers" this post is number 1! Not much excites a blogger more than to see your post in the top spot on Google. LOL
Seriously though, I will continue to update this post because what better way to show love (to yourself, your business, or to people you love) than to SUPPORT their needs as an entrepreneur. My partner in life has his doubts at times I'm certain, but in the end, he always supports me. He's given me some of the gifts I mention in the post.
Get ready to take notes and make plans for building your toolkit.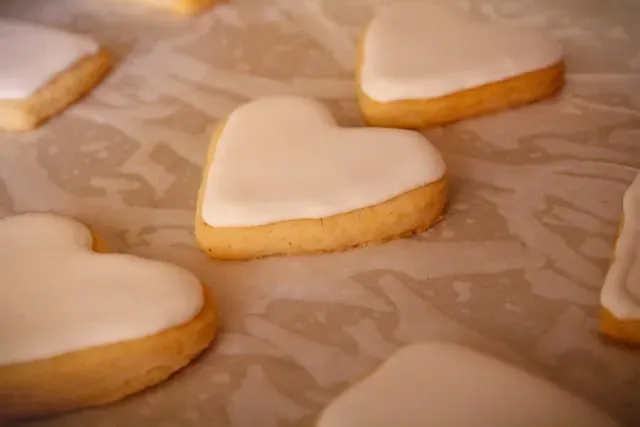 And finally: Number 1: Resources entrepreneurs need based on my Amazon faves!
Free At 50 Favorites on Amazon: 34 of the Best Tools, Technology, and Subscriptions for Anyone Ditching the 9-5 and Building a Business.
There are 3 reasons I wrote this post:
People always ask me about tools I use as well as share what they find online.
My goal (clearly) with the Free At 50 blog is always to share the things I find.
Amazon Prime Days were coming and I'm an Amazon affiliate – so I had to put this list together!
What you'll find in it ranges from technology like laptops to planning tools like the Epic Blog planner I love so much and even basics like an MS Office subscription.
I even made sure to break the list down by category. Take notes!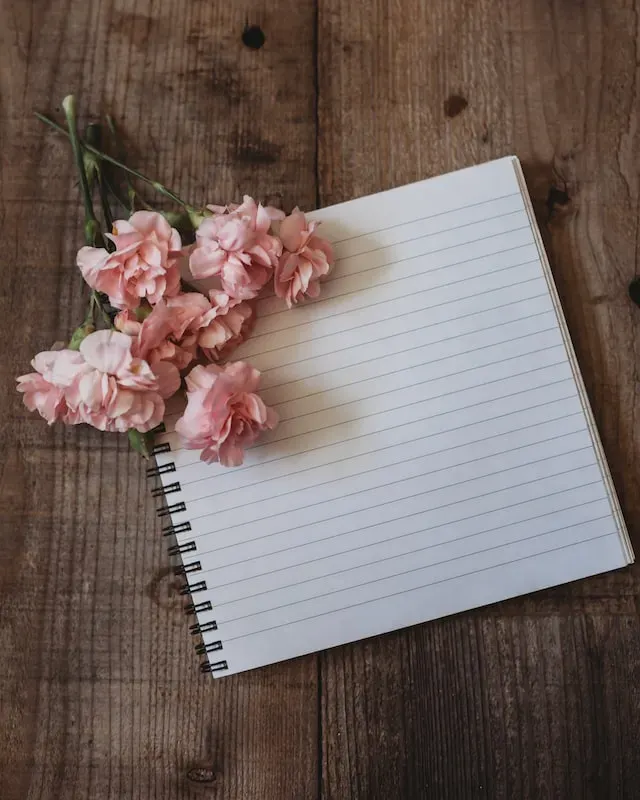 Bonus content: top posts on some of my favorite blogs sharing resources for entrepreneurs!
Why Your Content Strategy Isn't Working (And How To Fix It) – Cyndi Zaweski
Cyndi is a peer, mentor, content strategist, an entrepreneur, and now: a friend. Meeting her on this blogging journey was a blessing and I am constantly inspired by her talent and motivation to support others.
Her business' blog is about sharing how to communicate your passions and your business using words that work.
No wonder her top post of 2022 educates entrepreneurs on why our content strategy may not be working and how to fix it- she's direct, unapologetic, and clear. She brings insight into approaching content creation effectively.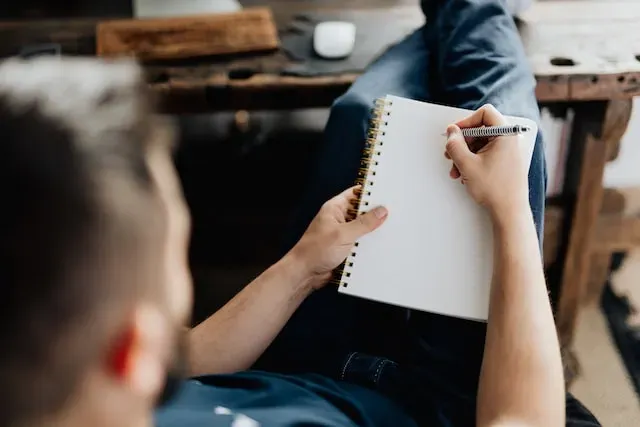 100+ Popular And Trending Lifestyle Blog Post Ideas (2023) That Your Readers Will Enjoy – Margaret Bourne.
In my opinion, everyone should have a blog if you have a business. It doesn't need to be the main focus of your business, but it will enhance your credibility and offer you a way to share your expertise!
So… I'm sharing blog coach and entrepreneur (and also-friend!) Margaret Bourne's top post of 2022. Using her ideas will prevent you from having to come up with topics. Instead you write around a topic she's identified.
You can see why this article is so popular and quickly ranked number 1 on Google and Pinterest!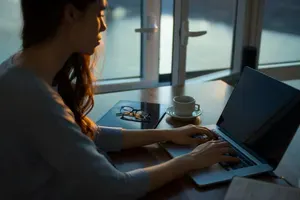 Blogging for Small Business - This Splendid Shambles.
Anjali of This Splendid Shambles is a go-to resource for me! I even use her digital blog planner when I'm brainstorming posts and to track social media stats, among other things.
So naturally, I read her blog and asked her to share her most-read post of 2022. I'm excited to tell you it is aligned with what I've believed all along: you need to have a blog as a small business owner. A blog gives you the opportunity to establish your authority on a topic and connect with readers, AKA potential clients and customers!
Get started with her tips and advice - her post is loaded with valuable information to make it easy.
RELATED:
Click here to take the 30-Day Branded Blog Challenge I took and recommend.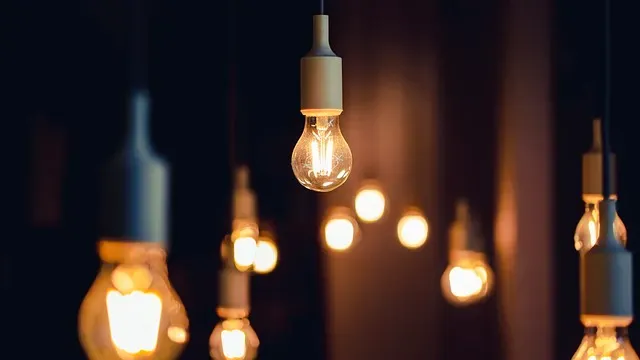 My commitment to you: authenticity, shortcuts, and value.
Free At 50 is a lifestyle, but it's also a brand. It's important for me to live the brand, and do so unapologetically.
I will always be honest with you, because knowing the realities of entrepreneurship is vital.
I will share the shortcuts; this means that tools and resources I find myself (as well as through others) will be on the blog and my social media accounts, so you can get to where you need to be: faster.
I will be a source of value. Whether it's here on the blog, on social media, as a guest on others' platforms, on a 1:1 call, or while on stage or on Zoom, I will bring value to help you reach your goals.
Cheers to 2023!
Join my Facebook group by clicking here and be in a community that supports your efforts to escape the 9-5, build a location-independent life as an entrepreneur, and semi-retire!
Get resources entrepreneurs need.
Did you enjoy this article? Tip me! Buy me a coffee: