Free At 50 Favorites on Amazon: 37 of the Best Tools, Technology, and Subscriptions for Entrepreneurs (2023)
Jul 06, 2022
Connecting you to the resources you need is my jam and what this blog is all about.
Yes, affiliate income is my plan as a blogger. Empowering people and connecting them to resources as well as watching them grow personally and professionally, has always been my jam, ask anyone that knows me!
So for Amazon Prime Day 2023, I'm updating my choices for those of you who are thinking about ditching the 9-5, working on a side hustle to make it happen or are out and building a business to get you into semi-retirement.
However, this post is beneficial past Prime Day (and the early promotions on A. You can add to your entrepreneurs toolkit any time of year and use the links to guide you into Amazon for any purchases you need to make!
Note: As a blogger, I use affiliate links sometimes! I may receive commission from purchases on links I share, but it does not change your price.
RELATED: Join Prime here if you don't have a membership.
My Amazon favorites are below! Be intentional in building your toolkit of resources, starting with products, subscriptions, and services that will propel you forward! Grab your coffee and start clicking!
Want to save this post for later?
bookmark it
subscribe to the blog
drop the link to the post in Evernote by clicking here and setting up a free account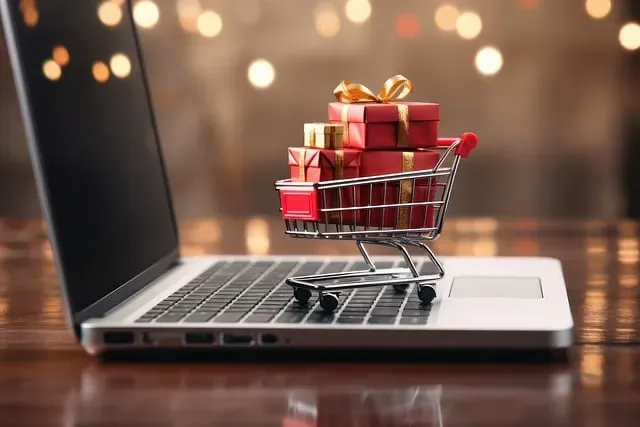 Click the item name or photo, land on it in Amazon, and build your toolkit!
TECHNOLOGY FOR YOUR ENTREPRENEURS TOOLKIT
1) My Lenovo Yoga C740 This is STILL my choice for a laptop! Leaving your J.O.B. means you may be turning in the laptop you've been using. And honestly, I love this thing. And Lenovo's support system. No IT team on speed dial meant I was on my own and my lack of tech-savviness meant I needed a little help with setup along the way. The Lenovo helpdesk was amazing!
2) 3) and 4) HP Deskjet printer with ink supply! If you're like me, you print off guides, worksheets from courses and many other things. Sometimes, I just want paper and I want to put it into a color-coded file folder or a binder.
5) A screen extender for your laptop – for those of you who need multiple screens for your work, this is necessary. I'm calling it the Erin special – my dear friend who told me about it last year because she needs it to work with her data (multiple screens) while sitting on the pool deck as her kids get the swimming in! BRILLIANT.
6) Ring lights can help with the professional and polished look you want to have when going live or recording video.
7) Portable phone chargers are a lifesaver, especially if you make it to being a digital nomad!
8) Bluetooth earphones – so many to choose from but having a pair that fits you and your budget is a must! No need for explanation here, right? On the go listening to your Audible books, webinars, podcasts and for calls as well of course!
9) A virtual keyboard – this was brought to my attention-- and I'm smitten. It may be on my holiday gift list simply for the cool factor. It may not be a must for me, but I'm thinking it could bring serious value to my lifestyle, not having to bring a laptop and fiddle with the tini-ness (is that a word?) of using my phone for things. At any rate, just because I don't have one, I couldn't NOT add this to the list. And a whole mess of people left great reviews!
10) The Echo Glow can help you wind down or just switch gears (and projects!). Subtle and a really cool way to keep you organized with your time while making sure you don't forget to de-stress. Use this customizable lamp as a timer to move you from one task to the next. It's a mindset thing y'all!
BOOKS AND PLANNING/TRACKING
11) 12) and 13) A Kindle – mine is always loaded up and I can read whatever I'm in the mood for anywhere, anytime. I have everything from business books like The To-Do List Formula to the latest psychological thrillers (almost always something from Freida McFadden) I crave!
14) The 4-Hour Workweek by Tim Ferriss or as I like to call it: my affirmation that ditching the 9-5 was not only ok, but it was also the best decision ever for me! As a GenX gal, breaking the tradition of 9-5 (and the mental conditioning) isn't easy; reading this book helps shift your mindset to take the leap.
15) The Essential Habits of 6-Figure Bloggers by Sally Miller is inspiring to say the least. This book is focused on reality, not the clickbait of "getting six figures fast." Miller asks successful online entrepreneurs questions that motivate you. I even wrote about it in detail.
RELATED: My book reviews of The 4-Hour Workweek and Essential Habits of 6-Figure Bloggers
16) Epic Blog Planner not just for bloggers! I'm using it for the second year in a row. And....you can start it anytime (the calendar pages are blank for you to fill in the month and days).
There are sections on setting goals, tracking analytics, spending and income, as well as organizing your ideas for projects and products. And of course: for branding! Messaging and demographic information about your target audience. Sooo many ways you can use it for a comprehensive approach to your business.
Book a call with me here - let's discuss maximizing the use of it!
17) A blank journal for everything from brain dumping to dropping random thoughts and ideas for your future, for writing, for a product to create and so much more!
18) A journal with prompts From mindfulness and mental health to habit-creation and gratitude, having prompts to focus your thoughts and your writing is pure gold. Especially as you plan your next chapter and are reflecting on "your why" and how you want to move forward. The one below, designed for men, women… everyone can get you on your way to the next level.
19) A goal tracker is specifically designed to help you organize "your why" and any ideas you have for your next chapter. If you are already on the journey, it can support your keeping the big picture and end goal in mind.
20) The Discbound notebook was a recommendation from Lindsey White, who has the Reaching Your Audience Facebook group I belong to and I had to check it out. It combines planning, note-taking and more into one "thing." This is a comprehensive and effective for those that like having everything in one place!
21) and 22) A vision board can be something you get on Amazon. In fact, they even offer up a dry erase version! What is a vision board and how can it help on the 9-5 escape?
RELATED: Get Tegan Marshall's Travel Vision Board course here and use code FREE AT 50 for a discount!
FUN AND FUNCTIONAL OFFICE SUPPLIES
23) A dry erase board that fits your space and needs. Great for keeping the most urgent tasks and deadlines right in front of you or dropping your goals and affirmations on so you can have a reminder right in front of you. So many reasons, make sure you have one- I love mine!
24) Phone stands like this one I have (in pink!) were something I didn't really think about but can be a huge help for doing video when you're out and about. I can prop up my phone anywhere without having to drag my laptop and I'm hands-free to take notes! Literally one of the best little investments I've made.
25) 3-hole punch – because I am a binder gal! This is one of those tools I you reach for after ditching the 9-5 and can be completely frustrated if you don't have it nearby. Every one of us is different, but not having the simple supply in front of me if I need when organizing a project, like inside a binder, can actually give me a mental block. I feel stuck! Make sure you have it on hand.
26) and 27) Sticky notes like these lined ones I love to use when I'm having a conversation with someone, I might end up collaborating with. And let's be honest, with my passion for color coding, marking pages in my planner, and simply writing down a quick thought, sticky notes are a staple in my office, and in number 24: a laptop bag (yes, I use one when I go somewhere to sit down and focus on a project and this just might be my next one)!
28) Citronella votives (yes, an office supply!) Because if you are a digital nomad, working from anywhere, that includes outdoor spaces you may need these. They serve me well during "bug" seasons on patios and balconies! I love the scent, have used these for the last couple years and being soy candles: they burn well.
29) and 30) Gel pens are the best, especially for my addiction to color-coding. But any pens will work that you like of course! Since this is my list, I have to recommend my FAVORITE gel pens. Lindsey gave me her favorite (another recommendation beyond the discbound notebook mentioned earlier!) Frixion erasable pens- one you all might like!
31) A lamp that suits you and your space--- the one below is the one I have and love- you may have even seen it in some of my behind-the-scenes reels and photos around the blog - along with some of the other supplies!
SUBSCRIPTIONS YOU'LL NEED WHEN YOU DITCH THE 9-5
32) MS 365 Home and Business (or the subscription that works best for you – but be sure to have all the business tools on whichever one you select!) I'm using Excel much more than I thought I would outside corporate life- it's where I export my email list and also track everything for my Ditching the 9-5 Facebook group.
33) Sign up for Amazon Business – it is a FREE account. From here you can get savings as well as become an Amazon seller and more.
34) Adobe Acrobat Pro DC is something I have on auto-renewal and find worth the money because having the ability to work freely with PDFs, exporting from Canva and editing anywhere is important.
35) Audible – loads of books are free with your Audible account! Including the ones I've recommended on this post. Start with a free trial.
36) Amazon Prime – if you don't have it, I highly recommend it- you'll get things fast and shipped free as well as have quick access to Prime Video (a side benefit!).
37) Kindle Unlimited – as above, but the written version of books instead of audio! And grab the Kindle too! (you can get a free trial of unlimited as an option!)
Beyond the resources I recommend on Amazon.
Technology you need, no matter what your plans for building a business outside the 9-5.
If you've been reading my blog, you know it's hosted on Groove. It has a free-for-life level. For reals.
See all the things Groove does here. It's not just webhosting!
For example, you can store videos and update them! Example: the one below, with my friend, blog coach and entrepreneur Margaret Bourne. In it she shares insight on successfully building your toolkit (and my affiliate income goals are all about sharing resources that give you the best entrepreneurial toolkit!)


9 courses, trainings, programs, and books to start now or to save for when you're ready: add them to your entrepreneurial toolkit.
I have so much more than Amazon that I recommend.
· Get these four now.
· Use them when you are ready.
Then follow me in all the places we both hang out here and if you're on Facebook, join my Ditching the 9-5 group here and stay up to date with my finds!
RELATED: My list of 10 Things Under $20 for your entrepreneurs toolkit!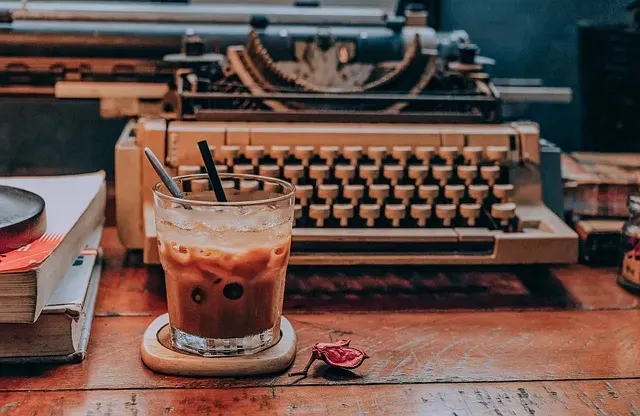 Image by
Phan Minh Cuong An
from
Pixabay
Continue building your entrepreneurs toolkit and working on all the other steps on the 6-Step Checklist to Escape the 9-5
Grab the checklist here- because whether you're just "thinking about it" or have already started your 9-5 escape, having the right resources and tracking your journey is vital.
(side note: for each step of the checklist, I've recommended resources for you!)
To close out: subscribe and stay updated for new posts here on Free At 50!
Cheers to professional freedom!
Did you enjoy this article? Tip me! Buy me a coffee: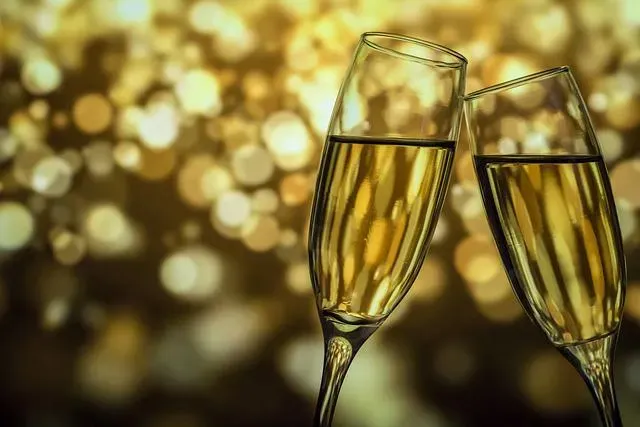 Image by
Dewald Van Rensburg
from
Pixabay