How to Stay Focused and Motivated when Shiny Objects Appear: 5 Tips for Entrepreneurs
Jul 30, 2023
Shiny objects appear and I remind myself that this Free At 50 blog is my top priority.
My latest shiny object.
Becoming Free At 50 meant being location independent and I chose to live in Williamsburg! Ditching 9-5 life and moving to the place I used to vacation fuels my passion-- because I'm a history geek and am getting increasingly into every day.
Thus: my history blog.
History is on my doorstep, and I'm obsessed, just ask the Marquis de Lafayette or Farmer Ed, who I see all the time around here.
But shiny objects can come in smaller packages.
Disclaimer: As a blogger, I use affiliate links sometimes! I may receive commission from purchases I share; it does not change your price but sometimes you might get a discount.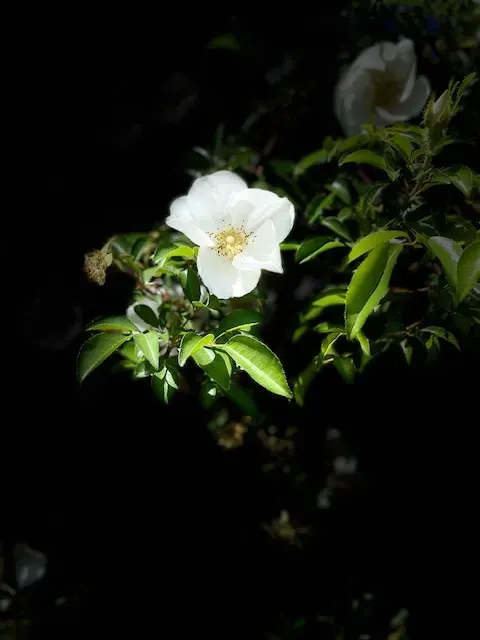 Photo credit: Daphne Reznik
Shiny objects you might run into because I know I have!
A sale or opportunity.
Online, in your inbox, or even while you're taking a course or training, you might find the opportunity to buy something unrelated to your current plan. You might even be offered an opportunity to invest in a program or be invited to collaborate on a project.
Just because you don't need it at the moment, doesn't mean you should ignore it! I'm not telling you to skip over an investment that makes financial sense or can lead to growth.
For a purchase: if you have the budget and may be able to use it later, buy it and store it.
Example: you have created a business account on Instagram but have dedicated 60 days to focus on building your Facebook group. If you run across a comprehensive and affordable program to nail Instagram, like the one I used from Tara Reid, buy it now or save the link and file it in a place you can find for later use. (hint, grab the course here!)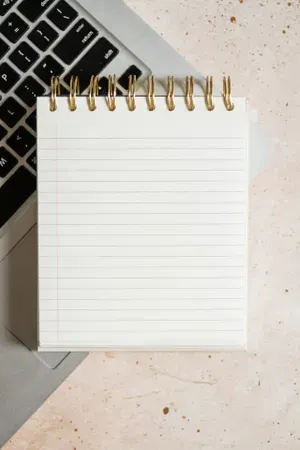 For an opportunity: if it does not make sense to jump on the opportunity but you know you can plan for it in a future month, or want to find other opportunities similar, reach out to the creator/seller and let them know!
Example: A human with a passion and a story. As a blogger, and the Administrator for my Ditching the 9-5 Facebook group, I meet fantastic people with inspirational stories as well as with expertise I KNOW will be valuable to you, my readers.
However, I want to be conscious of time, redundancy, and content planning.
But that doesn't mean I cannot connect with them. Building relationships is important to me for many reasons, including I believe people are the best resource! Learning from others is priceless, and at some point, I may be able to help them or work with them to help you.
Always be building relationships, even if you cannot work with someone RIGHT NOW, you will find value in knowing them.
Don't detract from your plan and your goals but stay connected with anyone you find inspiring and knowledgeable!
Note: use the comment box to share shiny objects you've run into and how you've maintained your focus!
In the end, it's about this blog being my priority. It's about the current strategies I'm employing, testing, and relying upon to move my blog into an income-earning (and sustainable!) business.
And so I'm giving you actionable tips to stay both focused and motivated for whatever your priority is.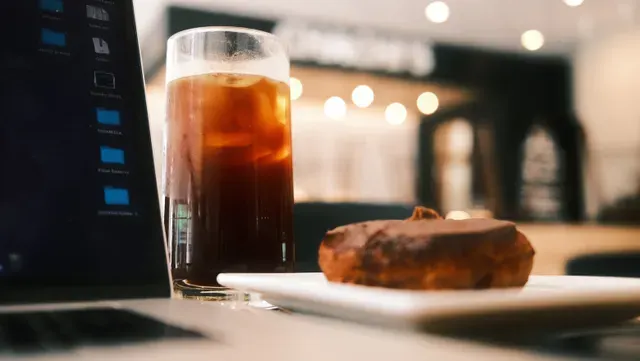 The List: Tips for entrepreneurs to stay focused and motivated when shiny objects appear.
Tip number 1: Review your business planner
For me it's the Epic Blog planner (which I recommend for anyone reading this blog).
I always have it on hand and utilize every aspect of it from laying out my intent with the blog, who my target audience is, and monthly tasks (even expenses and email content!).
Revisiting the pages that focus on which goals I have for the month, my content plan and so forth reels me back in. I want to make sure if I set up a plan and a strategy, with purpose, I accomplish them even if I do add other things into the mix.
It is all about priorities and utilizing a planner works.
Tip number 2: Listen to a podcast or review a book you love.
I have 2 that I keep returning to.
1) Episode 90 from Maggie Perotin's Diamond Effect podcast.
Topic: ditching all-or-nothing thinking. I don't even have to listen to it repeatedly. I just review my notes and/or the blog post I wrote about it! Read it here.
Purpose: remember that I don't have to do all the things because for me, that causes panic, anxiety, and serious overwhelm to the point of doing nothing.
2) The Essential Habits of 6-Figure Bloggers by Sally Miller.
Topic: 17 bloggers are interviewed by Miller and not only share their habits, but also share the realities of entrepreneurship online. This book interviews I keep this on my nightstand.
Purpose: reminder that despite the successes you see online, building a business into sustainable income takes time- so keep moving forward.
Note: use the comment box to share any books or podcasts you use to maintain focus!
Tip number 3: Keep the rights words in front of you.
Affirmations.
Motivational quotes.
Whatever works, add it to your screensaver, post a sticky note to your laptop, write it on your whiteboard.
One of my favorites to ensure I stay motivated (it's a reminder of my why!):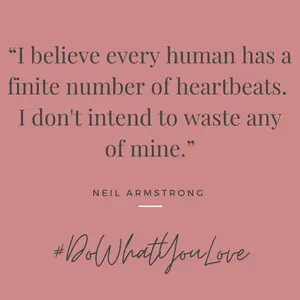 Tip number 4: Make a phone call.
Humans inspire me. And can completely move me in a different direction. Just hearing the right voice at the other end of the phone can get be back on track!
Do you have that person in your life?
Never hesitate to stop what you're doing and call them for perspective.
Tip number 5: Change your environment.
This is s a big one!
I used to do this thing where I would go somewhere to work on one specific project. In fact I still do it! I've even leveled up on this concept.
After reading a passage in The Essential Habits of 6-Figure Bloggers about using a staycation to solidly focus on business tasks, I've booked hotel rooms to go "all-in" on the blog!

There are simple ways to change your environment (outside of investing in a hotel room, though I recommend doing this once in a while!):
Set a timer for a project. Put your phone up on a stand like this one and set the timer on your "clock" app!
Use lighting to change focus for tasks. The Echo Glow a fantastic option someone told me about so if lighting and timers are your thing, invest in it by purchasing it here.
Head outdoors! Stepping away from your desk and hitting the patio, a picnic bench, or a coffee shop can bring on new perspectives and clarity. For me that includes a break wandering Colonial Williamsburg and working in Merchant's Square.
Music! For me, jazz or classical works well. No words, just sound that inspires me!
RELATED: Read my post about doing one thing at a time here.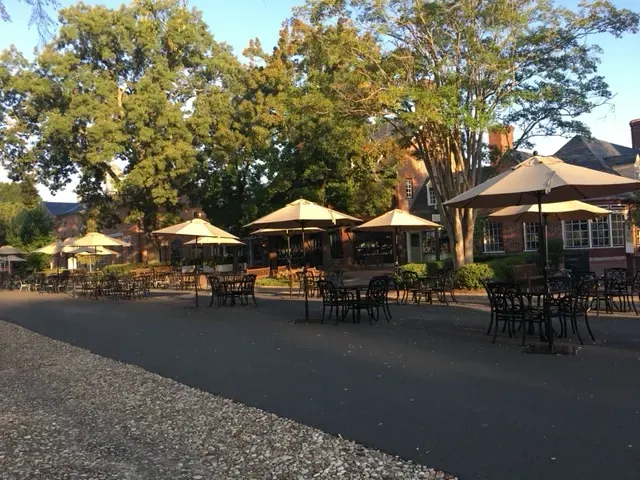 Photo credit: Daphne Reznik
Conclusion.
I need to stay focused on the blog, but shiny objects may have a place on the journey (my new history blog included!).
I'll say it again- my goal is the Free At 50 lifestyle I'm determined to continue living and that means focus on this blog as my path to sustainable income.
Do not confuse "having money" to LIVE with my "why;" my why is the Free At 50 life I've created. It's the ability to write my history blog while living in the place I used to vacation.
My why is time freedom- and more.
I don't need a 7-figure income, I need joy.
If you're enjoying this blog, tip me online! Click here to buy me a coffee!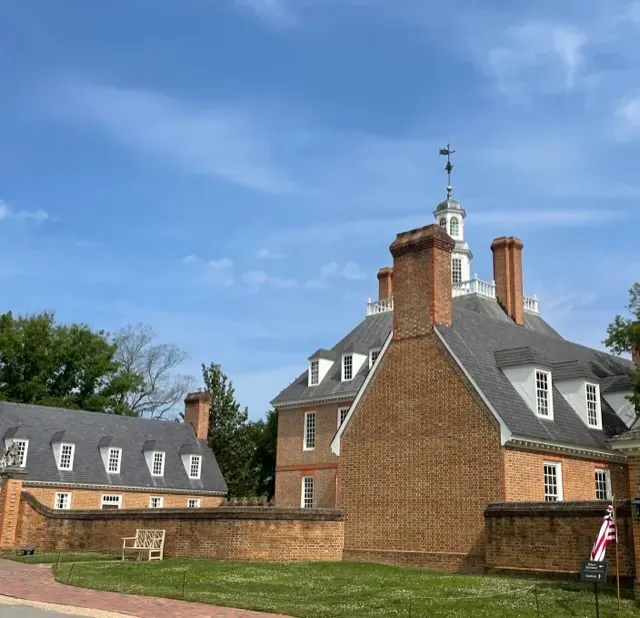 Photo credit: Daphne Reznik