Free At 50 is a Lifestyle, Not an Age: Turning 52 and Still Blogging-Determined to Stay Out of the 9-5!
Oct 12, 2022
What am I celebrating as I turn 52 and Daphne Free At 50 is now 2 years in?
Continuing my path out of 9-5 and into professional freedom of course! Being Free At 50 is lifestyle, not a number. For me, I became free the year I turned 50. I was laid off at age 49 during Covid and it was a blessing. The post I wrote about it remains a cornerstone post for me. I plan to continue blogging and am still determined to stay out of the 9-5!
RELATED: What is a cornerstone post? It's critical if you're blogging. Click here.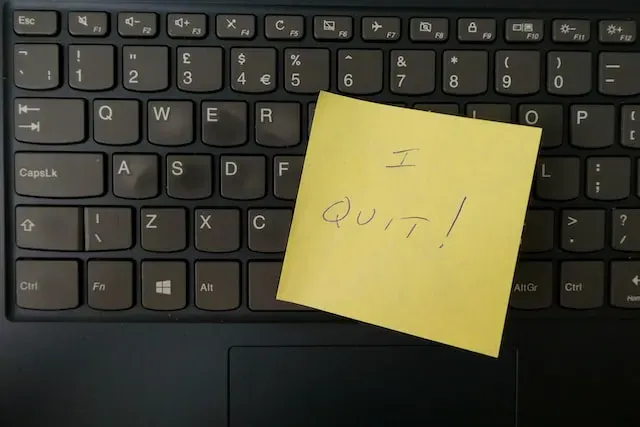 What will I treat myself to?
Let's be honest, most days are blessings. Yes, I work (but a lot of my work doesn't feel like work!). However, I can always shift out of work-mode any time I want.
I will treat myself to indulgent eats. That's a given.
Fall in Williamsburg is beautiful so on my birthday, and most days, I'll be out enjoying the colors.
Because being Free At 50 is a lifestyle.
And if an amazing event is scheduled in the historic district, I'll be unplugging (except to take photos of course!) and enjoying my Free At 50 lifestyle by attending. The events I've attended while living here have been informative, feeding my history nerd hunger, and have even inspired me.
RELATED: My post here sharing lessons from the 18th century that entrepreneurs can use today.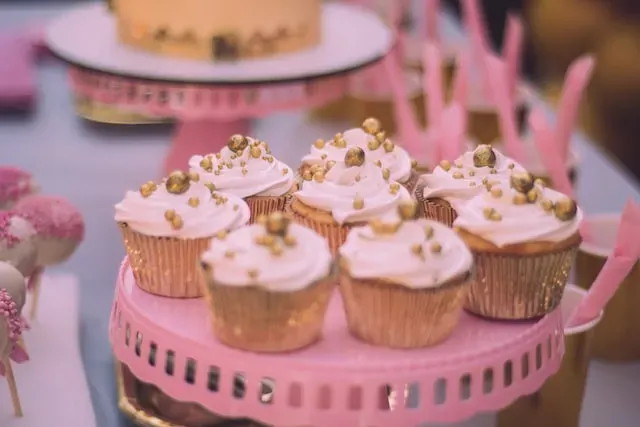 Note: As a blogger, I use affiliate links sometimes! I may receive commission from purchases on links I share, but it does not change your price.
How do I stay on track on this path out of the 9-5?
I am determined to stay out of the 9-5, as I mentioned. It's even in the post title!
Below are the things I credit for continuing forward on the path out of 9-5 forever.
My coach.
Tegan Marshall (yes, I made her name clickable!) gets me. It's critical to surround yourself with people that understand you. She knows my goals, my timeline, and how I work. She's also been there. Our ultimate goal is something shared: owning our time 4-Hour Workweek style.
In fact, it's how and why we met!
We have a mutual friend. While he and I were eating a fabulous lunch on the patio of El Az in Lansing Michigan after my layoff, we talked about how I read the book.
He'd read it too and told me about Tegan and her husband who are living their lives based on it, truly the Free At 50 lifestyle! (I'm paraphrasing a bit, but in context, yes- it's about the professional freedom offered through reading this book about the path out of 9-5 life.).
He connected me with Tegan.
After a couple conversations and a few months of discovery and research into what I wanted (Steps 1, 2, 3, and 4 of my 6-Step Checklist to Escape the 9-5) I landed on blogging and started working with Tegan. She was really the foremost tool in Step 5: building my toolkit.
RELATED: Work with Tegan or get one of her courses by clicking here. Use the code FREE AT 50 for a discount if you are ready to create a Free At 50 lifestyle and are determined to stay out of the 9-5.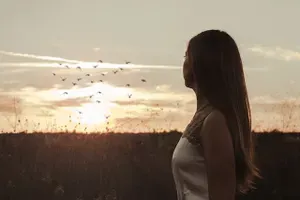 My Epic Blog planner.
From setting goals to using the calendar to tracking both income and expenses… to name a few things… this is my go-to for my overall business. And truly, it isn't just for bloggers.
The Epic Blog planner works for me in combination with the digital blog planner from This Splendid Shambles which helps me plan my blog posts in detail and track all my social media analytics- the templates and bonuses are fantastic for bloggers.
I also use Margaret Bourne's SEO e-book to keep on track with my formatting and as a reference. And it has proven to improve my rankings as I update older posts and use it for new ones.
Finding your optimal tools, methods, and processes, is an important part of the journey into entrepreneurship! This recipe works fantastically in blogging for business because of the quality of the tools, not just for my style.
Get any of these by clicking the titles and also check out my favorites on Amazon-- for all entrepreneurs, not just bloggers!
This Splendid Shambles' digital planner
Margaret's Optimize It SEO e-book.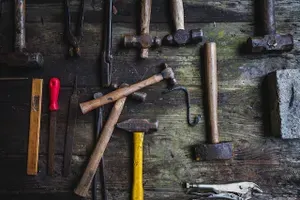 My partner in life.
It's not just about his support but the life we've created. Being semi-retired through blogging, living in Williamsburg (where we used to vacation!) and doing the things we love is my inspiration and motivation.
This is the Free At 50 lifestyle we created and a reason I'm determined to stay out of the 9-5.
My lack of interest in ever having to ask for time off again.
See above! And to add to that, the ability to pick up and see family. It's truly a blessing to have the professional freedom to do so and I wish that for every single one of you. Family first. Always.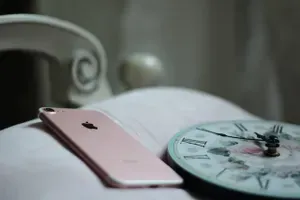 In short, I am blessed by all the gifts I've received on the path out of the 9-5.
You just read a tidbit of what I'm grateful for. In the end it is about support and resources. Mainly it's about the people who have touched my life and continue to. Including you, my friends, readers, and followers.
I'm determined to stay out of the 9-5 and to continue blogging. Know that I couldn't do it without you! I hope I've inspired you to take action towards the Free At 50 lifestyle.
Cheers to another trip around the sun- happy birthday to me and to the Free At 50 blog!
Share your thoughts about the Free At 50 lifestyle in the comments!