3 Reasons Why I Don't Want a 7-Figure Income: My 2023 Freedom Post
Jun 28, 2023
Money doesn't matter to me: at least not in terms of having a bunch of it.
As this is published, our American Independence Day is a week away. It's time for a post about time freedom since this is the Free At 50 blog, right?
Have you heard the term "food to live?" That's how I feel about money in my 50s. Would it be super-awesome to have a 7-figure income? If I was doing it as a blogger, then yes. But if it means going back to 9-5 life (8-6, 7-7, weekends etcetera) then absolutely not.
Writing this post was my business coach Tegan Marshall's idea. In context, we were discussing how long it is taking me to get to sustainable income as a blogger and how I don't want to jump ship just yet. I love blogging. I'm determined to live my semi-retired life I am enjoying SO MUCH.
As I was talking, Tegan was smiling on her end of the camera (yes, we Zoom because she is always someone else on the globe than in my corner of the earth!).
Her comment to me: I want you to write about WHY you don't want a 7-figure income, THIS is a blog post and, honestly, my version of Free At 50 life – and of freedom.
Read on and when you finish, tell me in the comments, what's your version?
RELATED: Meet Tegan and if you work with her tell her I sent you!
Disclaimer: As a blogger, I use affiliate links sometimes! I may receive commission from purchases I share; it does not change your price but sometimes you might get a discount.
1 Having my health is everything.
Break this down:
· Being happy = less stress = healthier lifestyle.
· Being location independent allows me to be healthier.
· I have time to take care of myself.
This includes the ability to eat healthy instead of 'on the run' and to go to doctors' appointments (In 9-5 life, I once went several YEARS constantly cancelling my dentist appointments).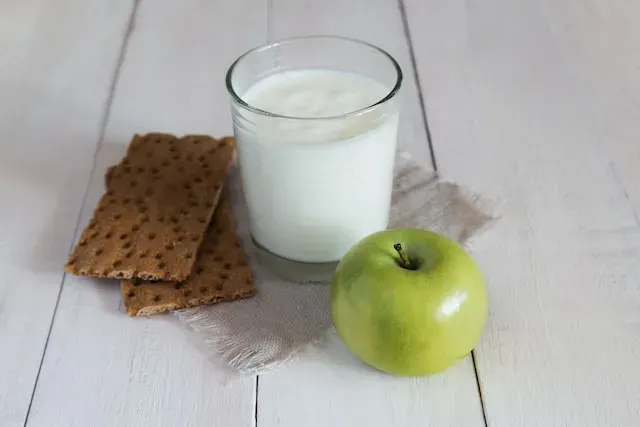 2 It's true: the best things in life are free, or almost free.
I get to see George Washington every week.
Yes, I moved to where I used to vacation! That is the "ultimate" in being location independent. Living in Colonial Williamsburg is included in my version of the Free At 50 lifestyle. I get to hang out in the largest living history museum every day.
In fact, after being here in a place that celebrates Independence Day like no other, I not only decided it was the perfect time of year to publish this post, but I was inspired to start a second blog: the What American History Is About blog!
RELATED: Click here to read my history blog!
Sleeping without an alarm clock is priceless and exemplifies time freedom.
This is one of the best things in life. Getting the sleep my body needs and waking up refreshed and ready to go.
I never realized the value of this because even when I was "on vacation" all my years working for others, there were very few days out of those 10,950ish days I truly was able to "shut it off."
Now I use alarm clocks if I'm catching a plane- which is rare- or if I want to be first at the Farmer's Market. It's a whole new perspective on what the best things in life are.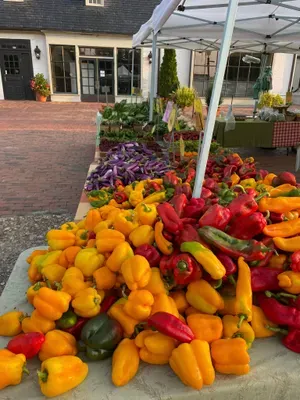 Photo credit: Daphne Reznik at the Williamsburg Farmer's Market
Being present with people you love.
It's simple really- I can now hang out with who I choose to hang out with. And I don't have to respond to email or texts or be interrupted knowing I have something I need to do for "work."
I can truly be unplugged when I'm with the people I love. It doesn't have to be a holiday and I don't have to request time off. It can be simply visiting the Colonial Williamsburg horses with my man or watching old school TV with my parents while visiting them. I don't have to look at my phone or step away.
PRICELESS.
RELATED: My Free At 50 post about other peoples' bad decisions not stealing my time.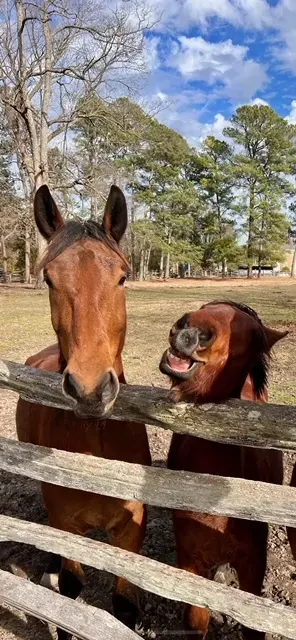 Photo credit: Daphne Reznik
3 And finally: I don't need as much money to live as I once thought I did.
My budget needs are likely different from yours.
But here is what I learned from Tim Ferriss' 4-Hour Workweek about personal budgets: write down your required costs and leave out what I'll call flexible spending (IE food- because you can choose to eat out or cook at home; you can ditch coffee bars for home brew and so forth.)
Ferriss is clear however that YOU need prioritize must-haves in your budget vs. what you consider flexible spending. I may have a bare bones list of must-haves (rent/mortgage, car payment, health insurance etc.) but you may prioritize a boat, charitable donation, or even a lake house and all of that is ok.
This is YOUR dream life you're planning, not mine!
RELATED: More insights from Tim Ferriss' book here on the blog.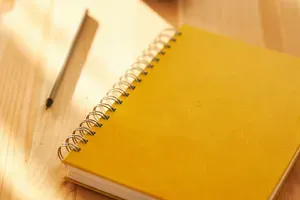 I am throwing this out there: you might be shocked that YOU need less money to live happily than you thought you did.
A few things happened when I switched up my lifestyle and my mindset. I spend less money as a matter of course.
I no longer NEEDED massages and facials to "relax." (mainly because my stress was diminished dramatically- especially not having toxic co-workers in my life that were making the majority of my days and weeks miserable.) Savings: $150-$400 a month.
Since I wasn't "presenting" on stage every week, I didn't need professional manicure and pedicure treatments twice a month. Savings $100-$200.
I didn't hit coffee shops all day every day. By not traveling for work or having to stay focused "tricking" and treating myself into getting stuff done, I saved $3-$5 a shot. Sometimes meals I didn't get reimbursed. Several times a day, I conservatively estimate monthly savings of $500-$700.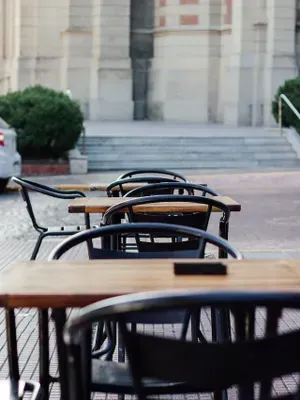 That's a few examples of how I changed my lifestyle, but I took it a step further to get time freedom.
Moving to Virginia from Michigan, cost of living went way down. From car insurance and registration fees, to utilities, to groceries, to health insurance (it also helped I ditched COBRA for a private plan).
RELATED: Email me at [email protected] if you have questions on the insurance plan and I can refer you to my guy!
And about my car: when I was at the dealership getting my front plate added, I randomly asked if I could get a new car at a cheaper monthly payment if I "downsized" (I went from a Murano Platinum to a Rogue I love). I successfully dropped my monthly payment about $100 a month. Just sayin.
I'm pretty sure MANY of y'all figured out similar things during the pandemic, even if you were still in a corporate gig.
So do it: grab a piece of scrap paper or your journal and write down your monthly bills. Cross off anything "flexible" that you can update the costs of.
The 4-Hour Workweek got me on the road to understanding this perspective about money.
In summary, my priorities have changed as much as I have.
We are always evolving for sure. In my 30s, I wasn't as focused on the same things as in my 20s. And in my 40s, everything shifted again.
Now, in my 50s, I've discovered the 3 reasons above are my guiding forces allowing me to keep up with the goal to blog and have time freedom. I truly feel like I can have my freedom cake and eat it too!
So I ask again: what's your version of the Free At 50 lifestyle? Drop it in the comments!
RELATED: Last year's Independence Day post sharing others' definitions of freedom. Read it here.