RV Life is Good: Just Ask Stacey of the Chipmunk's RV Life Blog!
Sep 18, 2023
Meet Stacey, a blogger living the Free At 50 lifestyle to the max!
It's September as this article is published. Summer is over and a new year lies ahead. Those of you taking the time to read this blog (thank you!) may be wondering about how to get to the next step in your 9-5 escape for 2024. Summer vacations could still be lingering in your mind.
Stacey is living a permanent summer in my opinion. Not only is she doing what she loves for income, but she is literally living life like it's always summer- so I am thrilled she agreed to share her story on Free At 50!
Last week's post was about Chasing Wonderful and how Tracy McHugh's journey to it. This week, I'm continuing the theme of sharing stories of the freedom at 50 lifestyle.
Grab your coffee (or beverage of choice!), jump in, and be inspired. Read a blog post about 9-5 escape and why RV life is good!
Necessary disclaimer: As a blogger, I use affiliate links sometimes! I may receive commission from purchases I share; it does not change your price but sometimes you might get a discount.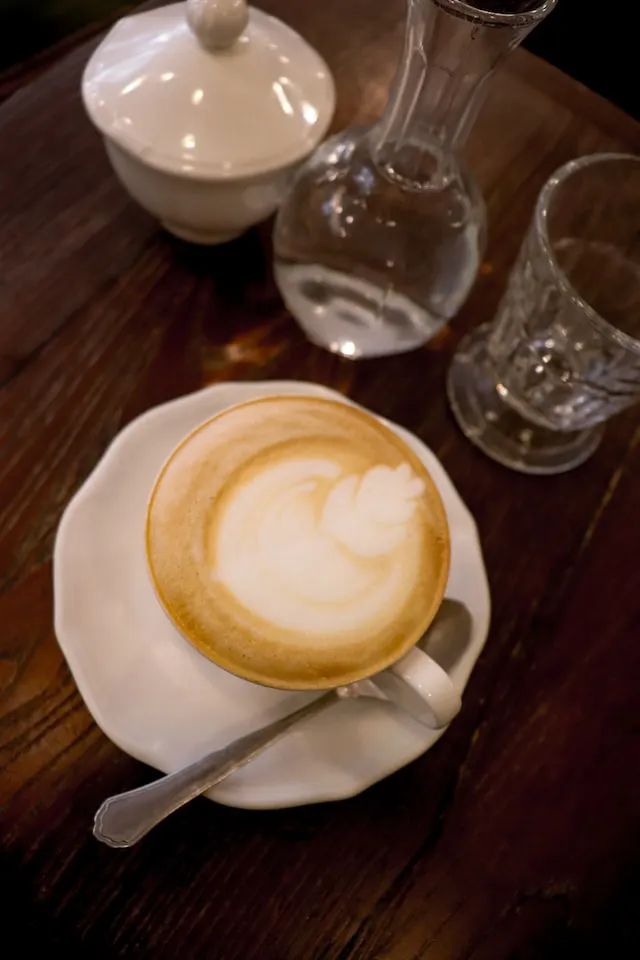 RV Life is Good
Free at 50 took on a whole new meaning for me. Life changed dramatically with a divorce after 30 years of marriage, my children gone and living their own life, and a corporate job where travel became the norm.
It was strange to only worry about me after all the years of taking care of everybody else.
Little did I know where the real freedom that substantial change in my life would lead me. Where I would know living an RV life is good.
RELATED: Start organizing (or reviewing!) your 9-5 escape by downloading the Free At 50 checklist here.
How I Got Here
After my divorce, I bought a small two-bedroom house in the country.
It was a big change from the large four-bedroom, two-story house I had when I was married. Sitting on one acre of land, it was just what I thought I wanted.
Traveling for work, I soon found keeping up the maintenance on the home exhausting. Running back on weekends to cut lawn, pile wood, and clean and maintain a one-acre property never gave me a chance to enjoy it.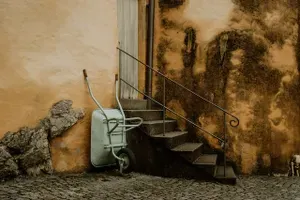 There had to be another solution.
I had seen people who lived out of their vans and RVs. I met a few through social groups and began to think that this might be a solution to my problem. I already had a custom van that I traveled to van shows throughout the US and Canada for many years. I knew living out of a van for a week or two was possible but for a lifetime? That was a daunting thought.
I live in Canada, so I knew I would have to be prepared for all four seasons. I wanted something that had all the comforts of home but was versatile enough to maneuver in small spaces.
What I needed was a van that had it all.
I found that in a Class B RV. It is van size and has a stove, fridge, bathroom, and enough living space for one person. A propane-powered furnace for winter and an air conditioner for summer.
Perfect!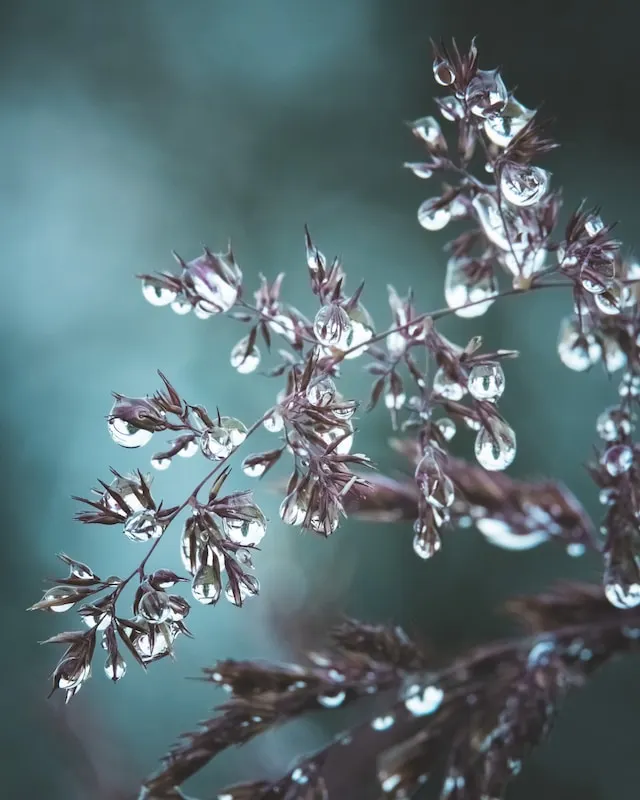 Downsizing for Van Life
Even though I had downsized from a large house to a smaller house, I never realized how cleansing downsizing your life can be.
How the amount of clutter around you affects the amount of clutter within you. I began to give away and sell everything I owned. To say it was hard is an understatement. I cannot count the times when I asked myself if I was doing the right thing.
The answer was always that you will never know unless you try.
Everything I own I carry with me.
I put larger items, like winter coats, boots, and my space heater, in my other van, when I pull her out of storage in the spring. Then, when I take that van to a show, I move those items over to the RV. Taking the custom van to events is just like packing for vacation. I always forget something.
It is so convenient to have everything with you wherever you go. Need a sweater for a cool evening? When I have my RV, I am always prepared. My custom van is also not a high-top van, so I cannot stand straight up in her like a can in my Roadtrek. It is a painful reminder when I am van switching and forget.
RELATED: Free At 50 recommendation for putting your priorities in order for 9-5 escape- The 4-Hour Workweek. Get it here.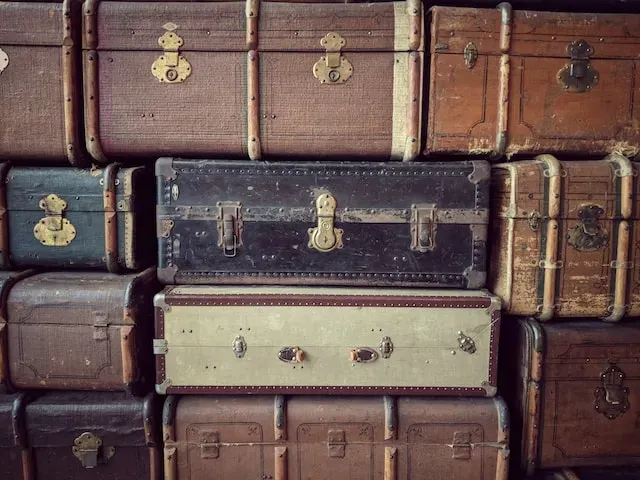 RV Life is Good
It took a while to get comfortable with living an RV life.
Finding places to park at night, using the gym or campground showers, and the general constant change. Having a job where you are constantly traveling helped.
Working in a corporate management position while living in my RV was sometimes entertaining. It was never a secret, and I would sometimes put my equipment down in the middle of a project and tell people I was going home for coffee.
Those who knew home was in the parking lot, laughed. Those that did not freaked out a little. It was fun.
The prerogative of not having to rush anywhere except my next project was invigorating.
To be able to go hug my grandkids instead of rushing back to cut lawn or shovel snow or stay and tour the area of Canada I am working in for a few days gave me a sense of freedom I had never experienced before.
My friends and family loved to hear about my adventures and living an RV life. I started my blog Chipmunks RV Life in 2018 to share this exciting new experience with my friends and family.
I have always loved to write and have always dreamed about publishing a book. In August of 2020, I retired from my corporate job to live my dream of traveling and writing about it. I self-published my book From Housewife to Van Life in November 2020.
It is my journey, the physical and emotional tribulations of downsizing to van size.
Not only are you dealing with your own emotions of a drastic change but also friends, family, and society as a whole. In my book, I share how I dealt with all of that. In the end, you have to follow your dreams.
RELATED: Join Free At 50's Facebook group here.
Traveling into Retirement
Since my retirement, I have traveled to many places.
Most of the time, I travel on my own. Sometimes my best friend will not let me go without her. In 2019, we did a six-week road trip through Ontario, Quebec, Labrador, Newfoundland, Nova Scotia, and New Brunswick. It was a memory that both of us would carry with us for a lifetime. Isn't that what life is about?
Creating those moments that you can look back on and they warm your heart and your soul.
In July, I decided I wanted to see Maine. I visited that state briefly and had some friends there. There were a couple of Van shows I was planning to attend in eastern Ontario, and it would be a short (six hours) drive from there. When I looked at my route, it would take me through parts of Vermont and New Hampshire.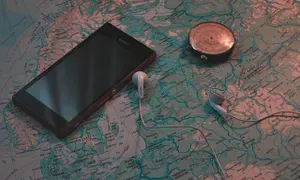 When I travel, I want to see it all.
I use travel apps and attraction websites to guide me. Although I know I may get distracted along the way, I am a sign and plaque follower. If a sign says something interesting happened this way, I will usually follow it. I have learned that when it comes to traveling, boondocking, and attractions, there is an app for that.
I remember researching living an RV life and seeing all those beautiful settings and thinking I want to sit on that cliff and see that. I have done that. To travel, learn about the culture and experience life on the road, and share that experience to help guide those like me, is my goal.
Living an RV lifestyle is helping me do that. Using the travel and technical skills I learned at my corporate job helped me prepare for life as a digital nomad.
Combining those skills and the skills I learned in life, along with my love for travel and writing, is creating a Freedom at 50 that I never thought possible.
RELATED: Daphne's Free At 50 story! Click here to read it and click here to see how living where you vacation can impact your journey!
Reach Stacey: