Being Encouraging Is About Being Inspired: I'm Still Learning My First Year Blogging
Jun 22, 2021
Nominated: Encouraging Blogger of the Year in my first year blogging!
My journey into becoming a blogger has been full of so many things: education, confidence, excitement, and the resource I always cite as the most important: people. Lisa Mitchell of the Fluxing Well blog has been one of those people and is herself focused on being encouraging to others.
Lisa created this award in 2020. It is, in her words, "to recognize any blogger who encourages others with his or her posts. Bloggers may encourage others to travel, try new things, have a positive mindset, or overcome adversity, for example...Bloggers nominate fellow bloggers for this award, and nominees write a post answering a few questions..."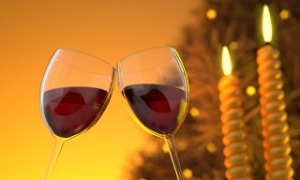 The concept is an amazing way to pay it forward for the value bloggers bring to the table and I'm absolutely thrilled she nominated me this year!
BIG UPDATE: I received the award! Click here to read more and link to the finalists!
Below is the article that is my entry into sharing some of what Lisa thought would be helpful – and I agree as I look forward to reading everyone else's posts.
Disclosure: As a blogger, I use affiliate links sometimes! I may receive commission from purchases I share, but it does not change your price.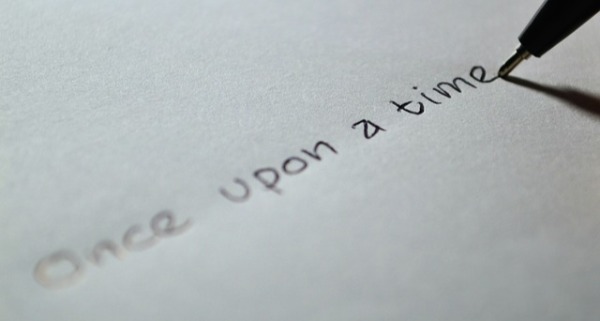 Why I started FreeAt50: the backstory.
To sum it up: I love writing, I love connecting people to things that will help them succeed. "Things" being people, tools, and ideas.
After reading the 4-Hour Workweek by Tim Ferriss, I knew I had to take the skills I learned and earned over the last 30 years, marry them with my passions, and do what I love to earn income. Not for others or a big corporate entity but 100% for myself, my way.
The FreeAt50 blog was born as I researched and explored my options. After doing some writing over the summer of 2020, I jumped on WordPress to test out the idea of a blog and launched it at the very end of August with the goal of being encouraging to anyone thinking about leaving 9-5 life!
Related: Get my 6-Step Checklist to Escape the 9-5 here.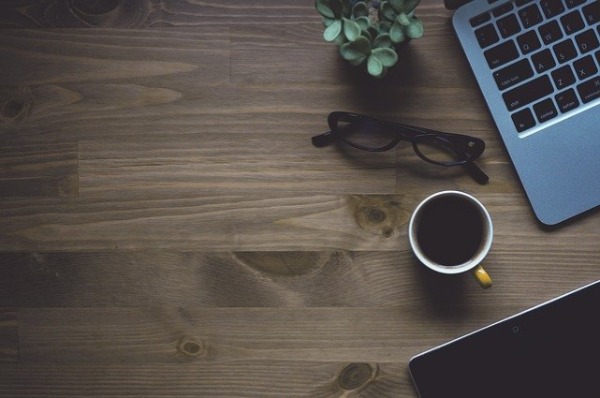 In November, I made the decision to go all in with the blog. I started working with a coach (one of the most valuable investments any of us can make) and she had already shared, as did many others, the advice to focus on one income stream at a time.
Next, I made the move with my blog from WordPress to Groove. Why? The improved ability to monetize (as with embedded ads and an amazing affiliate program for example), improved SEO and importantly, the other things Groove offers that I'll be using in my "blogger life." So many tools are needed and having an all-in-one platform I purchased with a one-time payment for life while it was in beta made sense.
Oh and mentioning affiliate income: this is something I want to pursue as part of my FreeAt50 life and will only promote what I believe in. Using Groove actively is important to me – anything I promote will come from my belief in it.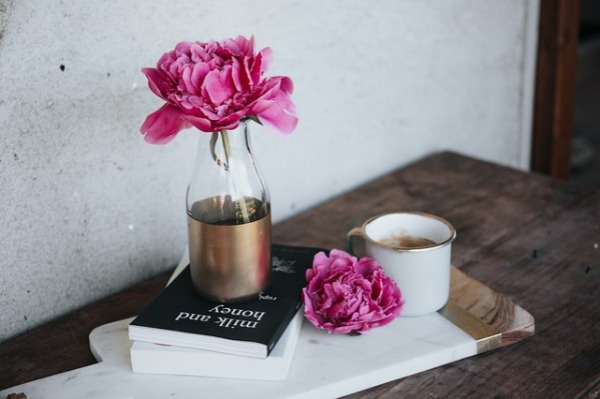 What FreeAt50 is about: the goal.
In short, my goal is two-fold:
1. To inspire others to go after the lifestyle they want, and
2. Share resources to make it happen.
How?
The detail is in my post: How my Covid Layoff was Actually a Blessing: It was the 1st Step of 6 in Escaping the 9-5.
Being laid off due to Covid budget constraints in May of 2020 really was a blessing.
In all honestly, I know people are sometimes surprised when I make that statement. But it's true.
Without that layoff, I wouldn't have had the jumpstart into truly owning my time, using my skills in a way I'm passionate about, and living life on my terms.
Bonus: it reconnected me with some amazing people from my past and introduced me to many who are now part of my future, all outside the corporate world. And all in my first year blogging.
And I've created this 6-Step Checklist to Escape the 9-5 based on my journey. It's again: all about being encouraging to you all!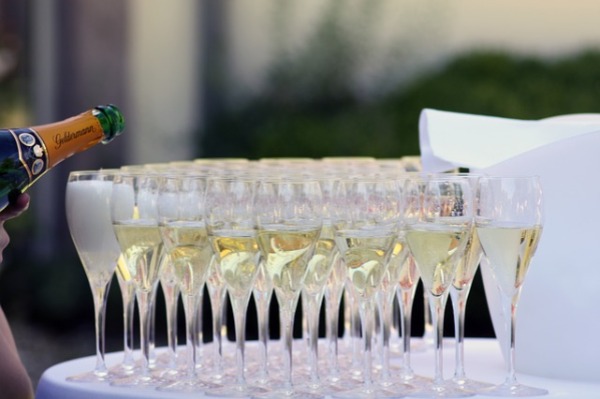 FreeAt50 advice for the new blogger: being encouraging in my first year blogging.
That blessing of being laid off led me to take some time to assess my wants and needs.
It offered me a chance to realize that:
· my dream of being semi-retired
· not working for others anymore, and
· ditching the logo'd shirts of the corporate world
…were all attainable.
For those of you that want to write: go for it. If you've ever considered a blog to marry one of your passions, or your expertise, with writing. Do it. If you want to do something else- go for it! Escaping the 9-5 is within your means and your reach.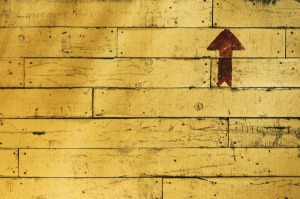 Blogging is not easy but if you want it badly enough it won't (usually) feel like work! Yes there are days when it does feel like work: figuring out legal and financial stuff from the privacy statement to filing an LLC, learning the technology and platforms that are necessary (for me, Groove answered a lot of that, including a hooking me up with a tech mentor), and filtering all the noise to get to your customized roadmap to monetization.
Assuming you want to earn income. If you want to blog because you love to write- you can do that too!
It will all take time; it isn't an overnight thing. Traffic doesn't magically appear, but for me, the journey is an experience I'm savoring.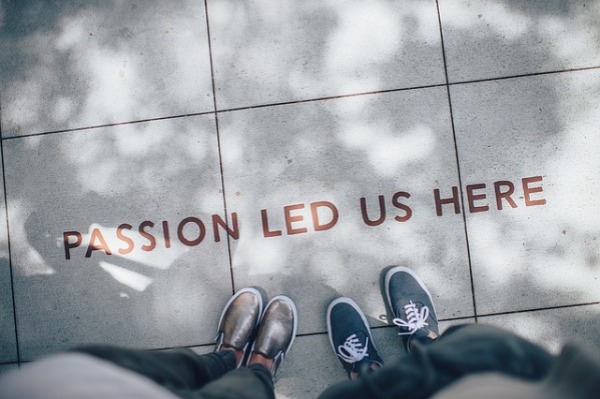 What are tips and resources: save yourself some time.
Speaking of time, you can find ways to save yourself some. Here are my top five:
1 Get to know people:
Creating and working to build this blog has been an amazing way for me to meet some incredible people: the best resource ever! You can go to my "guest author" category and check out what they bring to the table.
Jumping on Facebook groups can expand your network in way that I truly never imagined. It has led me to guest posts, new ideas, shortcuts on my learning curve of tech and everything blog related, including social media and connecting with Blogging Well With Pinterest host, Lisa Mitchell, who I mentioned at the top of the post!
I've taken this further and created my own Facebook group, Ditching the 9-5: Resources and Inspiration to Make it Happen after purchasing an amazing course from the Digital Acceleration Academy (DAA).
There was so much value in the DAA course to help me structure my group, learn tips on organizing my thoughts, and to create valuable content, that I am now a member of their community and am an affiliate for it.
So here I am recommending you join to DAA. Because again, I only promote what I believe in and is directly related to my blog: the aspiration to help others in their journey.
The reality for bloggers is this:
1. Blogging is a business, so investments are necessary.
2. Blogging is an ONLINE business based on relationships, credibility, and value that you offer to readers.
3. Because it is online, you need to understand the online world of #2 and do #1.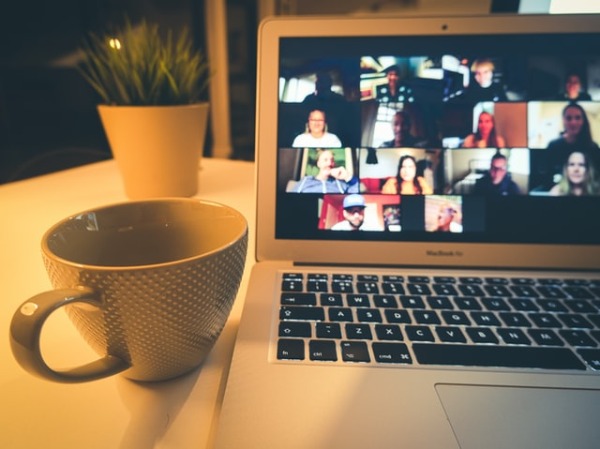 2 Find user-friendly technology like Groove:
Yes, Groove. For me, this was pretty much a no-brainer.
I knew I needed certain technology and when I met Kay through a Facebook group and she told me about the "free for life" option while it's in beta, I checked it out. Then I bought the platinum level. Because it was a one-time fee (still is at time of posting this) and to be honest, will be worth it even when it goes to a monthly cost out of beta in my opinion.
As a blogger, or any type of entrepreneur, you will need certain things: be it calendar booking, website hosting or even the ability to create a shopping cart online. Determine what you might need and research it. Figure out the best fit but don't over-analyze.
Make a decision and go for it. While this chart is a little extreme (it shows that max costs you'd pay I'm sure) even scaled down, Groove made sense for me and it gives a good snapshot of where you can start your research.
Note: the current one-time lifetime access for the upgrade is $1997.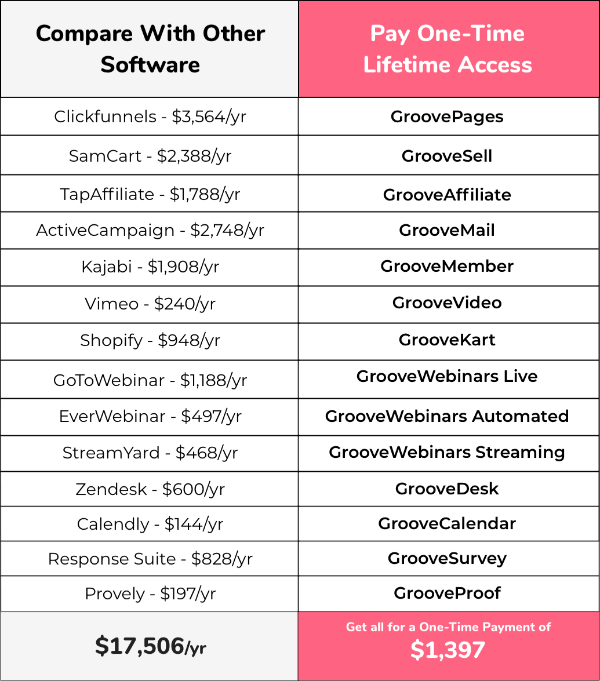 3 People again: find a coach and as many mentors as you need.
Start with a coach.
Coaches are vital. In my corporate life I understood the value of business consultants, but never dug into the value of a coach.
Whether it is to help shift your mindset, build confidence, or create a specific roadmap to building your blog (or any business), having one-on-one guidance, tailored to your lifestyle, goals and needs is crucial. I work with a coach, Tegan Marshall, who is an online entrepreneur and course creator sharing the value of designing your lifestyle. I cannot recommend getting one for yourself enough.
Schedule a discovery call. At this stage in my journey, Tegan is what I need to move forward in a way that works for me. A discovery call can help you determine your best fit for your stage of the journey out of 9-5 life.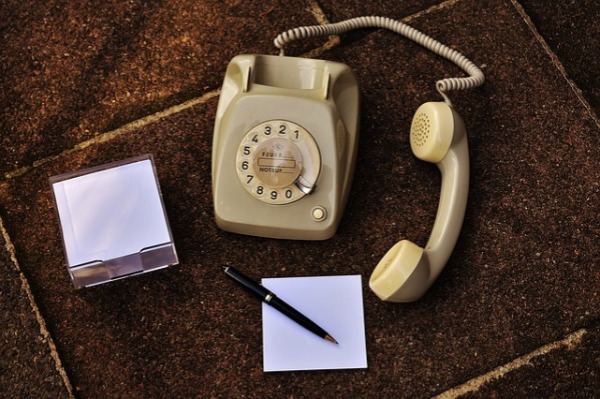 Mentors are just as important.
I've been both mentor and mentee throughout my professional life and it's always propelled me forward. In this life of blogging, I look to my friend Joyce of Mosaic Starfish for collaboration, idea-bouncing and overall support as well as Gayanna an early adopter of online business ventures and successful entrepreneur, who I met through the Groove mentorship program for tech advice and guidance.
This is of course, in addition to my mentors who have been part of my life throughout my career. It's important to have a support system that understands your goals, personality, skill set and can point you in the right direction for various aspects of your business.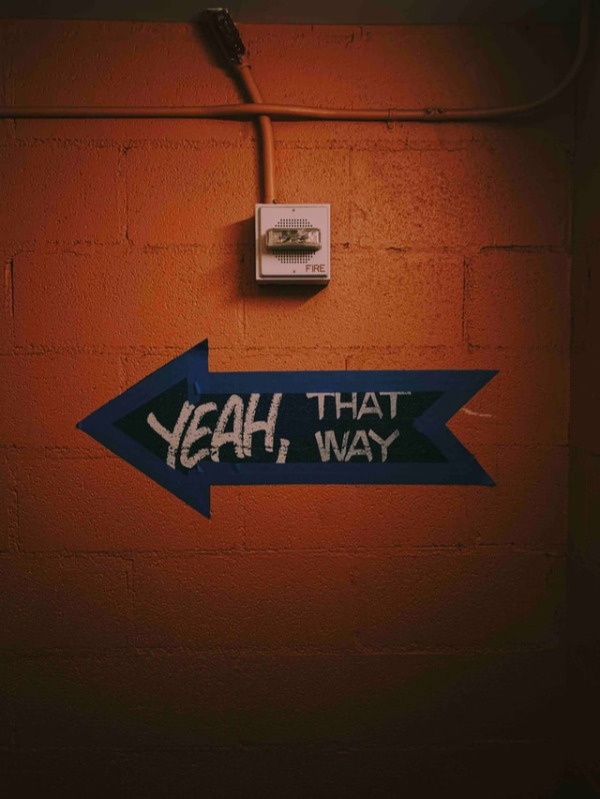 4 Create a workspace that works for you:
This one sounds so simple, but truly it is not. One thing I've found personally is having a space that inspires me (sometimes that means sitting on the balcony or leaving my designated office) is necessary to productivity.
For me this includes the right lighting, facing a window, diffusing oil or lighting a candle, having photos of people I love in view, and of course, a lack of clutter.
Clutter is a nightmare holding any of us back from productivity and I met Emily McCord through Facebook- who offers a way to get your house in order! This, to me, is pure gold in setting up your whole house for an atmosphere that breeds success working from home. Which, as a blogger, is typical right?
Note: Use code DAPHNE to pay $12.99 instead of $14.99 for her course to make it happen. Which I have checked out or wouldn't be recommending!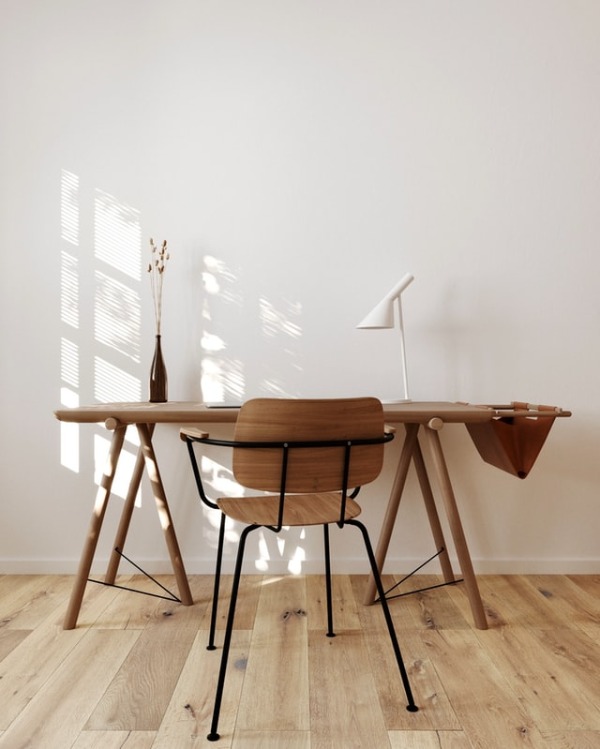 5 Processes and systems that help you succeed:
Ultimately, automation will be my biggest source of contentment and relief as a blogger.
That said, I recommend the following right now:
A blog planner.
Research one that calls to you. Truly, this may be one of the BEST presents my significant other has ever given me. Mine is the "Blog Well Planner" and is set up with a lot of options and flexibility as I personally like to set up quarterly and monthly goals, see a calendar, have places to record notes or daily tasks and so forth.
A regular planner and/or a calendar.
I have an amazing little book for 2021 that I put everything into, personal and professional.
This may sometimes cross over with the blog planner, but this one is my whole life. The blog planner is specific to building my business and tracking/planning details including coursework, social media, blog collaborations and much more. (By the way, if you use the code FREESHIP15 you can get free shipping here on products over $15!)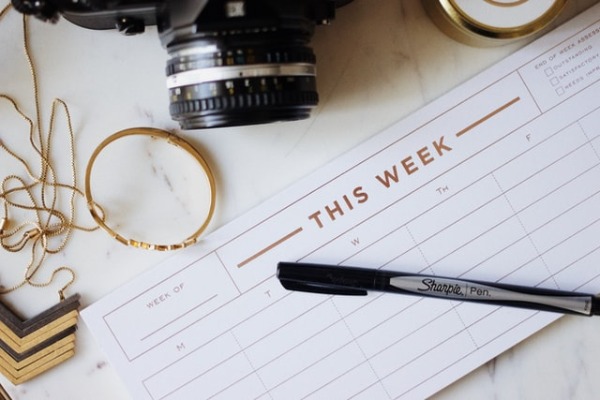 A filing system.
Mine is online. I use Evernote and highly recommend it because you can quickly enter photos, links, and screenshots as well as written notes. One thing I LOVE about it: you can search all notes, so you don't even need to remember where you filed something if you need it quickly on the fly. It has an app as well as a desktop/laptop option.
Books
I have 3 to recommend – Pro tip: use these links to Amazon because they sometimes run promos where these books are free on Kindle or Audible!
The 4-Hour Workweek by Tim Ferris
The Essential Habits of 6-Figure Bloggers by Sally Miller
Success Guaranteed: 9 Lies Entrepreneurs Need to Know by Dawn Marcotte (and PS I am one of the contributors!)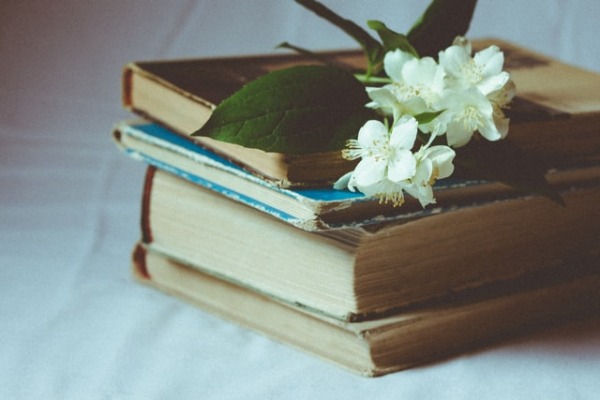 The future of FreeAt50: moving forward.
The future is clear but flexible. I am 50 now but I see this blog all about the concept of freedom. You don't have to be 50 to gel with it.
Whether you are:
36 and a mom of toddlers
58-year-old and a dad working 12-hour days and every other weekend for corporate, but wanting to watch your kid's soccer games before they graduate high school
45 and single, wanting to travel the world
or most anyone else wanting professional freedom...it is for you.
And it will continue to be. The future of the FreeAt50 blog is about supporting people escape the 9-5, working towards financial freedom, and designing the lifestyle they want. You want. And the Facebook group is an extension of it.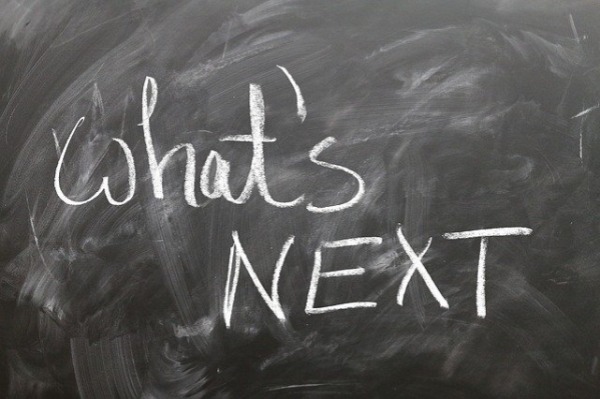 There is so much talent out there: paying it forward.
I would love to see these 10 amazing bloggers nominated in the future. In no particular order- they all bring value. Check out what they've been sharing with the world (all tied into the FreeAt50 life of course, encouraging readers to take the leap!).
This is a blog coach and blogger who has taken encouraging others to a whole new level. She sets the bar for supporting other bloggers in their goal of creating a successful blog and has even created the Blog it Better Society, a Facebook community where she shares daily insights into ways to address all aspects of blogging from email list creation to the very initial stage of launching your blog.
Erin methodically shares information for women to organize spending, saving, budgeting- all things finance. Her blog is a wealth of information and encouragement to succeed in being financially savvy, important for succeeding as an entrepreneur. I've invited her to my blog and am excited she's had an active role in supporting FreeAt50 readers on their journey out of the 9-5.
A blogger after my own heart. Kayla and I both have the same mission: help people out of the 9-5 and into the lifestyle they want. We are different ages, have different personal goals for how we will spend our 'free time' and, of course, have different backgrounds. But we are soul sisters in our mission, and I was thrilled to have had the opportunity to guest author for her early on in my blogging life. Her writing is encouraging, and the stories she shares are absolutely inspirational.
Ella learned right away that 9-5 life wasn't for her. An entrepreneur at heart, she started her blog to fulfill her passion: helping others live a healthy life. Focused on fitness and self-care, Ella makes her blog a place where people are encouraged to live their best life, just like she is doing.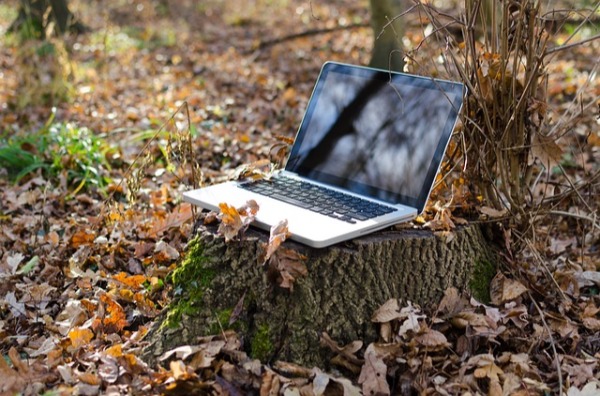 I met Shane early on as I began life blogging. He, like me, spent years in the corporate world and realized his priorities shifted after a while. He's created an amazing life for himself back in his home state of Texas, doing what he loves and even shared his story on FreeAt50 about seizing ownership of his career and taking the opportunity to switch gears.
Here is a woman using her background, expertise, and talent to encourage others in their quest to succeed online. She shares valuable insight into SEO, Instagram and putting valuable content out to the world. She is clearly passionate about ensuring others do well on their path to being a blogger and I am excited to have met her! Her guest post on FreeAt50 in which she guides readers through launching an online business is an example of this.
Recently nominated for the 2021 Golden Bloggerz award, I'm adding to her list of accomplishments nominating her here! Natalie has created a place online, founded on her faith, to really dig deep into what makes us tick. Who we are, how we got to where we are and a way to find relatable inspiration through others. If that is not encouraging, I do not know what is. I was so blown away by her concept, I invited her to write for FreeAt50 and share it in terms of escaping 9-5 life.
From mindfulness to gratitude (there is even a course!) to specific content related to yoga, Joyce offers encouragement on so many levels. Moving forward with life, into a space of contentment and happiness is her gift to readers. Her story about becoming visible is on my blog and I'm thrilled to have collaborated with her.
Victoria is a success coach that has a blog on her website, and it delivers on the name. I was so impressed with Victoria and her journey out of the 9-5 and into a location independent lifestyle, I invited her onto my blog. Her lessons in this post remind us of who we are and what makes us tick. She is absolutely one to follow and connect with.
Rebekah is young, energetic, and gets it about money. Her insight about taking your passion and running with it is in this guest post on FreeA50. For her, money management is vital, and you can learn a lot from her regular posts on Blissful Wallet. The fact she's created it, and run with it, early on in life and during the pandemic, is inspirational.
Cheers to blogging and to professional freedom outside the 9-5!
Grab my checklist and start on your journey (or elevate it using my information!)
Did you enjoy this article? Tip me! Buy me a coffee: