Imagine Earning Income Every Day and Loving Every Minute of it! Tegan Shares the Magic.
Sep 11, 2021
Introduction to Tegan Marshall and the Free At 50 Interview Series
The "why" behind choosing life outside the 9-5.
Australian native and citizen of the world Tegan Marshall is who I've chosen as my coach. You'll see why as you read on about her amazing journey into a location independent lifestyle of professional freedom. A life outside the 9-5 where she earns income every day, just not in a corporate office.
I'm posting this on September 11th, a day that is hard not to think about the value of freedom and the sacrifice that allows us to choose how we want to live. Wherever you are, it has an impact. It's not lost on me, as this post is about feeling true freedom.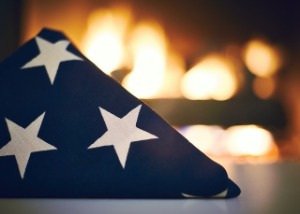 The passing of a dear friend shook Tegan up enough to make her question if there was more to life than the traditional way of working hard til retirement and only then getting to enjoy your life. She didn't want to wait until then to see the world because what if, like her friend, she never made it.
Or what if she wasn't fit or strong enough to enjoy it.
At the time she was working as a business development manager for a national company in a male-dominated industry. The constant 'having to prove herself' and the 'boys club mentality' were exhausting.
Out of the blue a friend offered her a 3 month housesit in a gorgeous villa in Canggu Bali. When her boss said no to any leave, she deliberated for several weeks and then quit and went anyway.
This was the beginning of her freedom journey.
Disclosure: As a blogger, I use affiliate links sometimes! I may receive commission from purchases I share, but it does not change your price.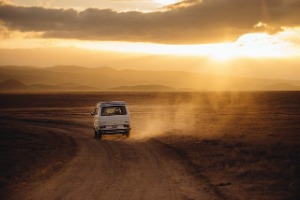 Making a location-independent lifestyle happen.
Upon her return home she began downsizing her house, getting her affairs in order, creating an online income stream and even convinced her new boyfriend (now husband) it was a good idea. On 15th April 2016 she boarded a plane with a one-way ticket around the world and hasn't looked back since.
She will tell you that still is the best decision she's ever made. She follows summer around the globe, spending 1-3 months in each location and now inspires others in their 40's and 50's to do the same by providing the resources, coaching support, and community to make it possible.
Tegan's sharing the details in my interview with her below, part of the Free At 50 Interview Series focused on encouraging professional freedom!
You can also join Tegan's September 22nd "Bye Bye to the 9-5" webinar here.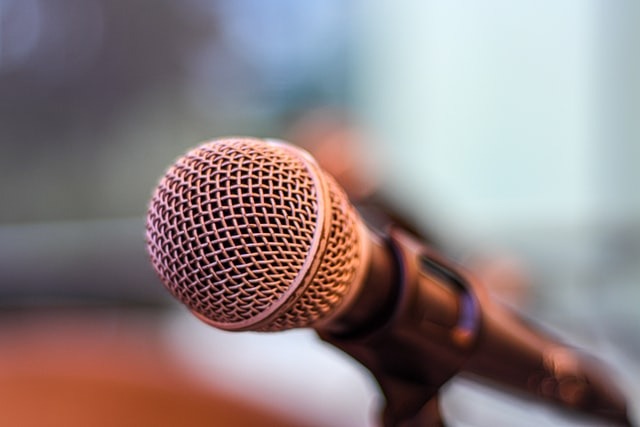 1 Please tell us how, when, and why you decided to become an entrepreneur?
I've actually been an entrepreneur since I started my first business at 14. My second at 17 and my third at 21. But then I got distracted by the lure of secure and consistent income and I dived into the corporate world of business development and marketing.
I loved the security of a six-figure salary but I had no freedom to enjoy it.
It all began unraveling when I was on a three-week vacation in Italy and while on an open top bus tour of Rome, I got texted by a colleague giving me the heads-up that the company had folded. Taking with it over 40k of my commissions.
While on that solo trip in Italy though I had picked up The 4-Hour Work Week at an airport and in the days that followed I remember sitting in my room praying for the universe to show me a way that I could travel permanently while still earning good money.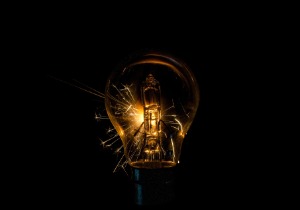 It was another year later when the universe gave me a really big shove.
A dear friend was losing her fight with cancer, I hated my new corporate job, I craved seeing the world, and I got offered a three-month housesit in Canggu, Bali.
I quit my job and off I went, and I came back a changed woman and on a mission to make my dream come true. I:
· set up my online business
· downsized my house and belongings
· organised my affairs
· and bought a one-way ticket around the world.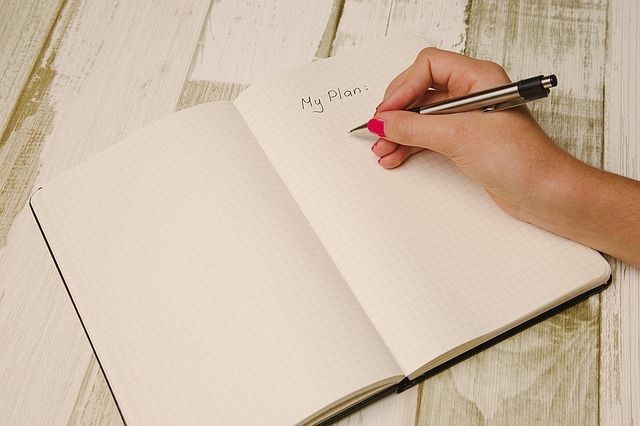 2 What inspired your business and its evolution?
Having been successful (for over five years now) in navigating the world of being a digital nomad in my late 40's, last year I decided I wanted to help others discover this new way of living.
I wanted to help them break out of the chains of 'normal' and what is expected of them by society, family, or both and live the 'outside the box' lifestyle. The one where you get to work your own hours, live in exotic locations, have a higher standard of living, much less stress and more happiness.
Most people believe it's not possible at our age because they have only seen backpacking twenty-somethings doing it. But I'm living proof that it is.
I'm now on a mission to banish the myths and the first is that you don't have to backpack or stay in hostels to travel the world in luxury. You also don't need to become an Instagram Influencer or even a blogger to be a digital nomad. (There are SO many other ways).
And you also don't have to use your savings or go without anything to live your dream lifestyle NOW.
Don't wait until it's too late. Make it happen now.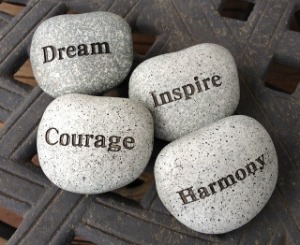 3 Did you utilize online resources, courses, or coaches to build your business?
I've always been a big believer in finding someone else to coach or mentor you. It's the fastest way to become successful and minimise the potential mistakes.
The other thing to remember is YouTube and Google are your friends. You can pretty much learn anything online these days no matter what you're wanting to do.
I also am big on hiring people who are smarter than me (have a particular area of expertise) for specific tasks within my business even when you are starting out.
Check out Tegan's offerings in her courses tab here.
Use code: FREEAT50 and get 10% off!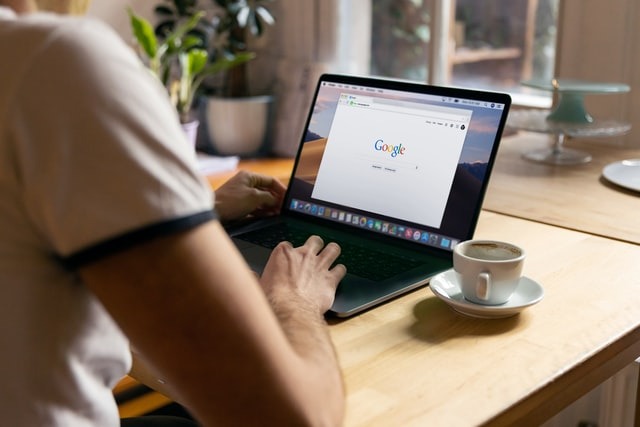 4 How did you determine your ideal client?
My ideal client is actually me, seven years ago.
When I first decided I wanted to create this freedom lifestyle I'm now living, there was no one else out there my age who was doing it. There were plenty of young people backpacking their way around the world, staying in hostels, or couch surfing but that just wasn't my style. I wanted to travel comfortably, staying in five-star accommodation and not have to sacrifice my level of comfort. I also had different priorities and responsibilities.
When you are in your twenties you don't care about retirement, or healthcare cover, or getting a good night's sleep. But in your 40's and 50's these are much more important.
5 How long did it take you to meet your income goals?
My first goal was to create consistent five figure recurring revenue months and that happened within a 12-month period and the majority was passive income (yes it does exist) which was also part of my goal (I'm what you'd call a lazy entrepreneur now-a-days as I want to enjoy life more than spend it working).
I keep 'up-ing' my income goals though and after I reached that I decided I wanted to double it and within a couple of months of deciding, it happened. I didn't even realise it because I tend to set goals and then let them go and trust they will happen.
Now I have a new set of goals that are based around my clients more. I want to help 100 people in their 40-50's to achieve their dream goal of becoming a wealthy digital nomad plus get my three VIP clients to over $1 million annually. This excites me so much.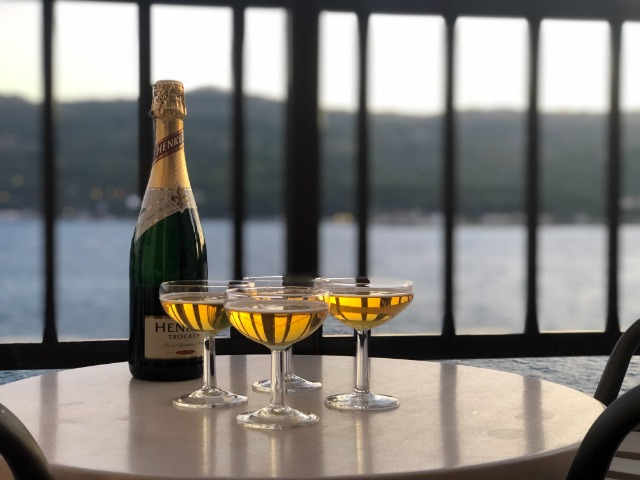 6 How has your life improved by being an entrepreneur?
In one word...freedom! Being an entrepreneur isn't easy and a lot of people who call themselves entrepreneurs have just created a job for themselves. They're still becoming burnt out, unhappy, and working way too hard.
Life is too short to spend so much of it working and being an entrepreneur in my mind needs to be about creating the freedom and income that is sustainable and also enjoyable. That enables you to live the life of your dreams, and even beyond your dreams. This is what it has given me, and I want this for everyone I meet.
7 Please share one book you'd recommend for our readers and why.
I know this is one of your favourites too and it was the book that started my journey all those years ago and that is The 4-Hour Work Week by Tim Ferris. It gives you a different way to think about life and business.
Another favourite of mine is the e-myth which gives you great advice on why most businesses don't work.
Note from Daphne: Yes, we agree on The 4-Hour Workweek and it got me on the path to working with Tegan as my coach. Learn more about getting a coach here.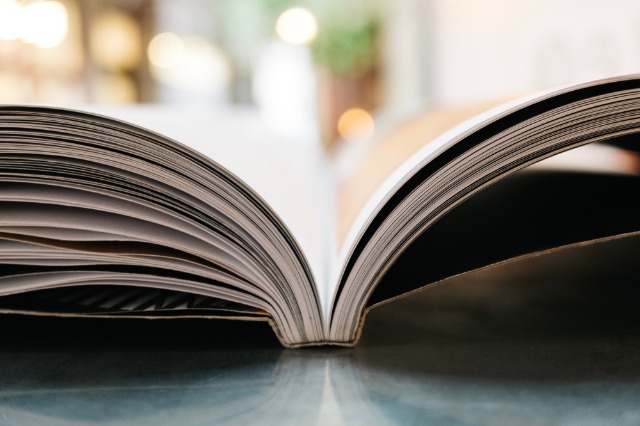 8 What is the biggest tip you would give someone wanting to start their own business? (if you have 2 or 3, you'd like to share, feel free!)
Do it now! Don't wait until it feels right, looks perfect, or it's ideal. Start now. Production over perfection and you don't need to see the whole staircase, just take the first step.
Hire a good coach who has achieved what you want to so it minimises your potential mistakes and will get you success faster.
You MUST believe in what you are selling otherwise no matter what you do or how much work you put in, you won't succeed.
Enjoy the journey. There is nothing more important than living TODAY to the fullest, not tomorrow, or next week. Make today count because you never know what tomorrow will bring. Ask yourself every day, "how does it get better than this" and watch what happens. It's truly amazing to see what unfolds beyond what you can imagine.
Closing notes from Daphne: Get the 4-Hour Workweek book by clicking here!
And...Join Tegan's "Bye Bye to the 9-5" webinar on September 22nd
Reach Tegan: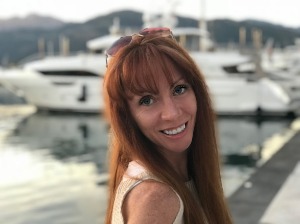 Website: https://www.teganmarshall.com/
Facebook Group: https://www.facebook.com/groups/wealthywanderers
Instagram: https://www.instagram.com/travelwithtegan_/