How to Find Free Resources for Your Business
Dec 14, 2022
Meet Lorry Perkins: writer, travel vlogger on You Tube and creator of the No Shoes Just Travel blog.
She's a perfect guest author on this blog: someone who is building her next chapter and sharing opportunities for people like us GenXers who are ready to own our time and travel more! Her content is focused on comparing the all-inclusive resorts in the Riviera Maya, Mexico as well as travel excursions available in the surrounding area. As someone working on her next chapter, she's become adept at finding free resources to build a business, while marrying her skills with her passion for travel.
After traveling to Mexico more than 20 times with her husband, Lorry is a self-proclaimed expert on finding great deals and exploring the sites. She's been a nonprofit fundraiser for more than 20 years in her hometown of Pittsburgh Pennsylvania. She's also volunteered as a retreat leader and program coordinator for Casting for Recovery Western PA, where she led a team of women and men planning retreats, fundraisers, and community outreach for breast cancer survivors.
It makes sense that she is using her expertise to build her dream business. I'm excited for you to read her guest post below and get started on finding free resources for YOUR business. Also- grab the related free resources I'm dropping throughout!
RELATED: Click here to download the Free At 50 6-Step Checklist, a FREE resource to aid in escaping 9-5 life.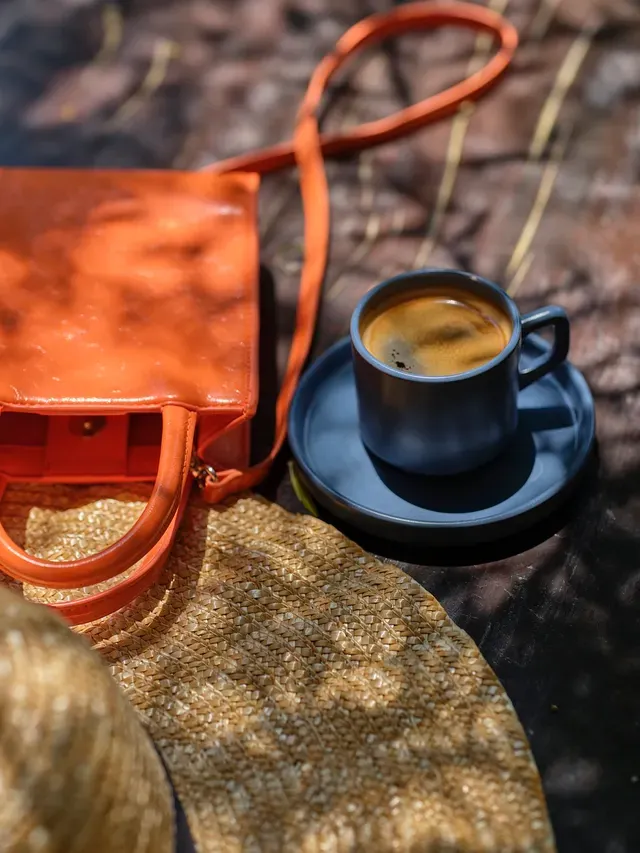 You've decided to start your own business. You have an idea, possibly clients lined up, but you need some help with…everything else.
An invaluable resource we have used for our small businesses is the Small Business Development Center (SBDC), housed nearby at Duquesne University.
There are nearly 1,000 SBDC service locations across the US, including at least one lead center in every state. The SBDC provides counseling, training, and technical assistance for small business owners at no cost.
Because we used their services when my husband started his business many years ago, we knew they would help with the first steps in starting your business, such as financials, setting up your HR, and just about anything a small business would need.
But last year, after I started my travel blog, No Shoes, Just Travel, I learned that they now have expertise with social media and marketing regarding online ventures.
My first online class was an overview of social media and explained who used which platforms, when to post, and more.
RELATED: Get free resources for your business by clicking here and connecting to your local SBDC.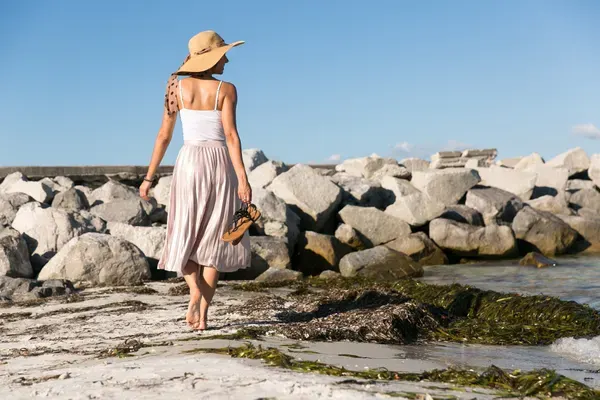 After that class, I received an email asking if I would like to be assigned a marketing consultant.
I laughed at the thought because I figured I was too small of a business to qualify, but I decided to go ahead and request one. Well, it was the best move I've made since starting my blog.
All I knew about blogging was that I would write about my travels to Riviera Maya and post my travel photos on my website. I was driving visitors to my site using a Facebook page I had created, also titled No Shoes Just Travel.
I didn't realize what I didn't know until I met with my assigned marketing consultant. He explained SEO and keywords in depth and was able to use a program to search for keywords and key phrases that I should be using in my posts that had a better search result for my page without as much competition.
RELATED: Click here for the Free At 50 blog post about SEO (Search Engine Optimization).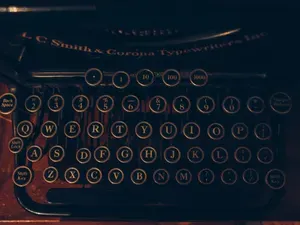 He taught me about writing compelling titles for my posts, how keywords in the title and headings made a difference and what number of characters to use in the title. He explained why my posts were too short and encouraged me to write posts approximately 1,000 words in length.
In addition, I kept taking classes such as Marketing on a Shoestring, How to Create a Website in WordPress and how to get the most out of it, which included tons of tips in the 3-hour webinar held weekly for four weeks. Other webinars available include Storytelling Tactics to Boost Sales, Create a Balanced SEO Plan, Etsy E-Commerce Series – How to Set up A Shop on Etsy, and so much more.
Note: As a blogger, I use affiliate links sometimes! I may receive commission from purchases on links I share, but it does not change your price.
RELATED: Click here to sign up for the Groove platform, which has fantastic tutorials on many online business topics. It's another free resource for your business and the one hosting the Free At 50 blog!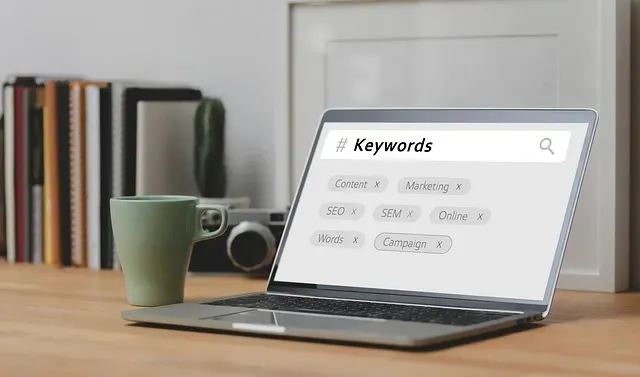 After a year of blogging, I realized that I needed to jump into the world of YouTube.
I attended a webinar covering everything you would need to know to create your YouTube channel and how to use all the available tools. But I knew absolutely nothing about video or editing. Regardless, I jumped in with both feet recording my vacation and then trying to figure out how I was going to create a cohesive video that could be uploaded to YouTube.
I turned to my marketing consultant to ask if there was a class I could take, but he did one better than that. He arranged for me to meet with their videographer, who gave me tips on downloading and using the editing software DaVinci Resolve, which has a free version. Then after I had a chance to play with it for a week or so, he gave me some editing tips to make the process work a little faster.
The first four attempts to create a video were all trashed in the first week because I didn't know how to correct my mistakes. With the videographer's assistance, I created a video without having to trash it and start over again every time I made a mistake.
Once I had the video the way I wanted it, he advised me where to find music I could use with permission. I had to listen to music for almost two days until I found the songs I wanted to use.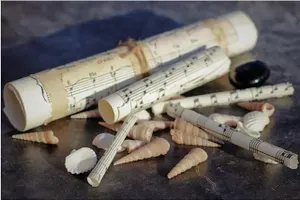 At this point, I was ready to upload the video as is, but my son, who originally created the No Shoes Just Travel website for me, bought me a microphone, so I felt like I had to see it through and record the voice-over.
Just before Christmas, on December 17, 2021, I uploaded my finished product to YouTube. I was hoping to have possibly 1000 views in 6 months, but I'm thrilled to tell you that that video has had more than 14,000 views in the past ten months.
RELATED: Click here for a free resource for your business: a video tutorial on creating a YouTube channel.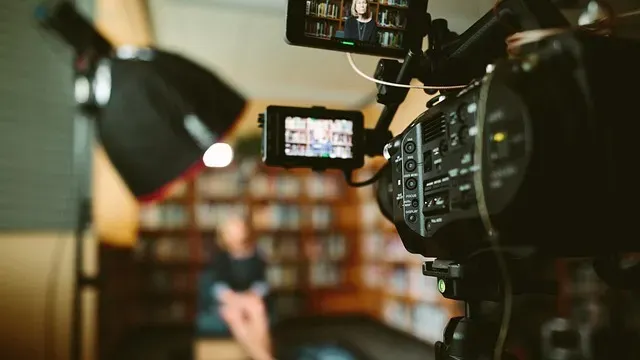 More recently, I discovered additional services at another local university.
The Center for Women's Entrepreneurship (CWE) at Chatham University, specializes in women and minority-owned small businesses but will consult with anyone. I learned they had a consultant who had created a multimillion-dollar online travel business and that she was available for me to meet with her.
I was excited to hear her advice since I felt like I needed to figure out my next steps to continue moving forward with my blog. She advised me on the frequency of my posts, creating a fact sheet, and considering finding work with brands using Aspire. She suggested I increase my followers by working with the businesses I was covering and running a giveaway utilizing a company like Rafflecopter.
I know I have a long way to go with my travel blog, social media, and YouTube page, but I would never have made it this far without the encouragement and advice from my consultants at the SBDC and the webinars they offer. Most webinars are free, but sometimes there is a nominal charge of maybe $25-$30.
If you haven't plugged into the free advice and services at your local SBDC, I recommend you check it out.
Reach Lorry: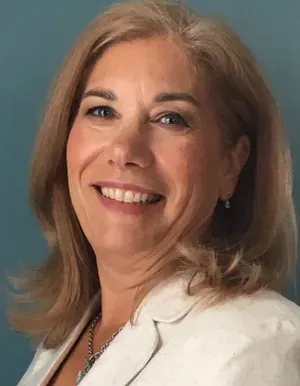 Email: [email protected]