Free at 50 Interview: Meet the Geek in your Pocket and Learn about Becoming an Entrepreneur
Jun 05, 2021
How the Geek came to be.
The more I learn about entrepreneurship and meet the amazing people who have run with building a business, the more I see that the road to becoming an entrepreneur has many twists and turns and evolves along the way.
Renee launched her first business because of an unusual motivation, but it turned out to be the one of the best motivators to get her started. 13 years ago she launched the first version of her business, Redhead Business Management and over the years has shifted her focus to meet the needs of her clients.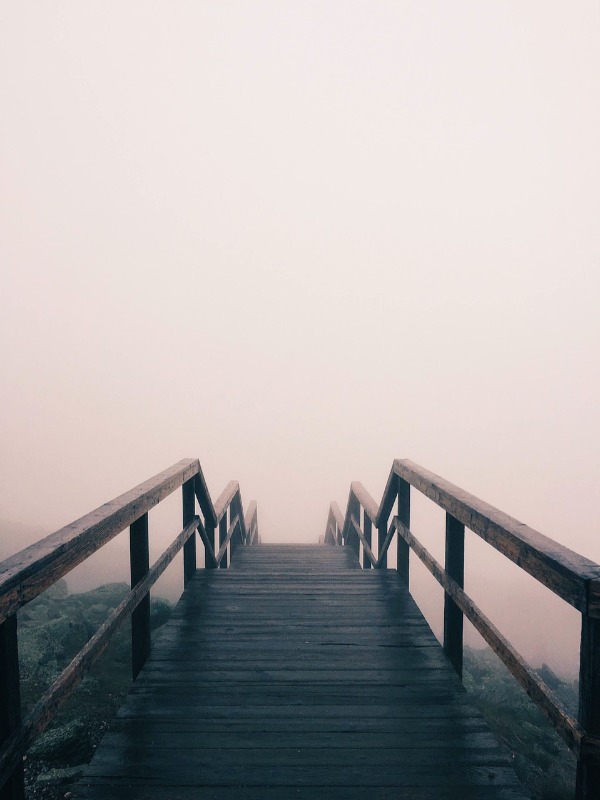 She now has a thriving business providing website maintenance and security to busy website owners. When she's not at her desk Renee enjoys admiring her fountain pen & ink collection, coloring, smelling old books and hanging out with her husband and CFO (Chief Fuzzy Officer), Fozzie.
Check out her interview below, the latest in the series offering relatable ideas, stories, and inspiration on leaving the 9-5 and following your passion!
Disclosure: As a blogger, I use affiliate links sometimes! I may receive commission from purchases I share, but it does not change your price.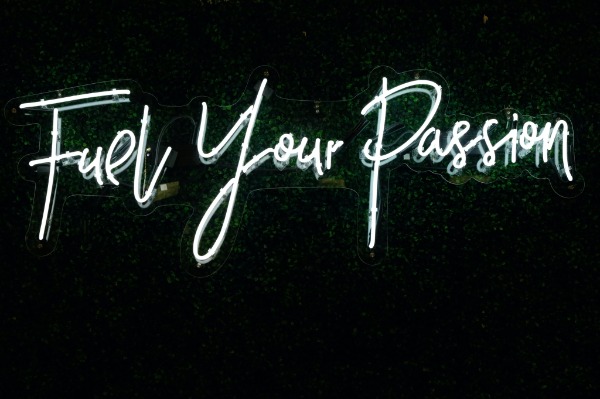 1 Please tell us how, when, and why you decided to become an entrepreneur?
My story doesn't have one of those "big light bulb" or inspired moments, it actually comes from a bit of jealousy. 13 years ago my husband was following his dream and had written two books on fly fishing, was writing articles and teaching classes on fly fishing.
At the same time, I was commuting 3 hours a day to a job that I wasn't inspired to be at, and I wanted my own flexibility, my own independence to build my own dreams rather than building someone else's dream.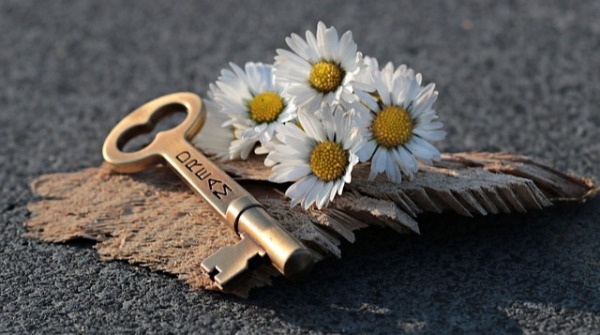 2 What inspired your business and its evolution?
For about 18 years I was providing administrative support to C-Level executives mostly in Marketing and Technology and just by being in all the meetings and having a finger in all the projects my executive was involved in I learned, what I like to call "through osmosis," many aspects of running a team, marketing principles and how technology could work in conjunction with all the projects.
When I made the decision in 2008 to leave my corporate job and launch my own business, I had heard about the concept of Virtual Assistance and had dabbled in working and building websites to support my husband's business.
It seemed like a natural transition, and at the time what I thought would be easy, to launch my own virtual assistance business.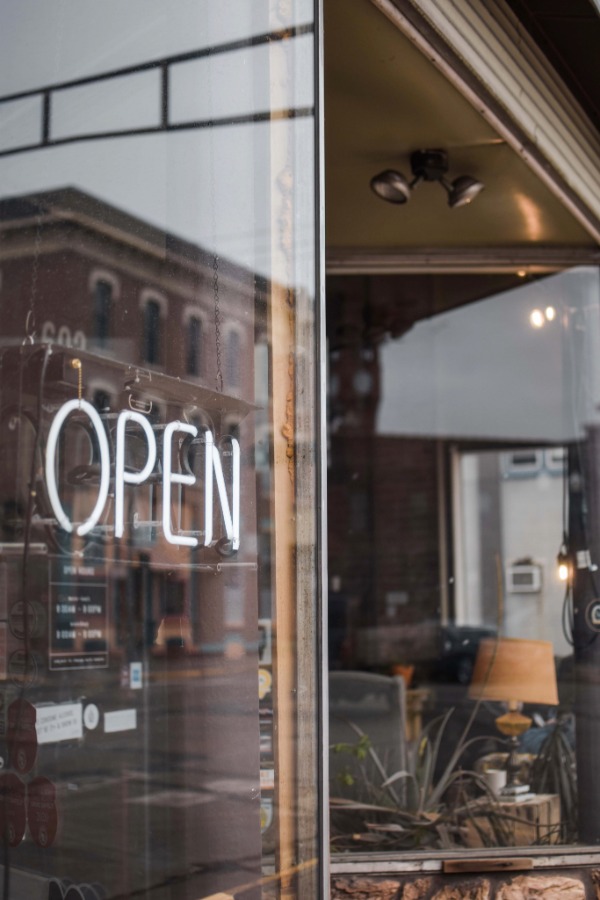 I opened the virtual doors to Redhead Business Management in September 2008 and while my business model has changed a few times since then, I could never go back to a J.O.B.
I knew the very first day I sat at my own desk in my home that being an entrepreneur was what I was meant to do.
It wasn't all bubble gum and cupcakes though. I quickly learned that supporting my clients I had just taken on what felt like a number of different bosses and my income was limited to how many hours I could bill my clients.
It wasn't what I wanted, but the beauty of entrepreneurship, and especially as a solo entrepreneur you have the flexibility to make changes and adapt as you need to - this can be a blessing and a curse of course and in the early stages I'm not really sure which it was.
One thing I quickly realized is that my clients needed technical support working on their marketing, email marketing and website support.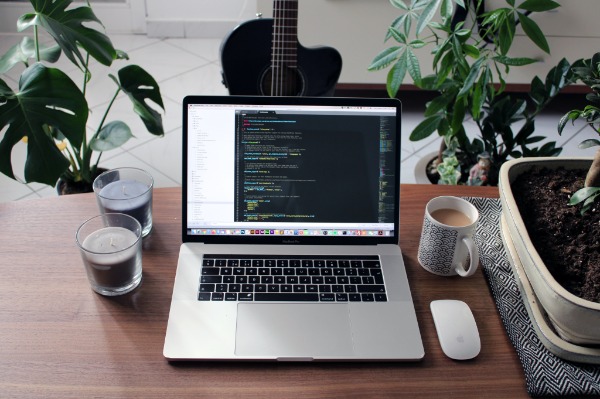 About 18 months into my business I shifted focus of my services to offer services focused around website development and email marketing as that is what I was asked about most often from my clients and potential clients.
I came to realize that doing longer term projects, like website development, was not my "Zone of Genius" but I did find that I loved digging into clients sites figuring out the issues and fixing them. I also loved creating quick customized tutorials to help my clients handle how to do things on their websites.
With this came the increased need to make sure websites were always updated and kept secure so I rebranded to Geek in Your Pocket, offering website maintenance and security services to busy website owners.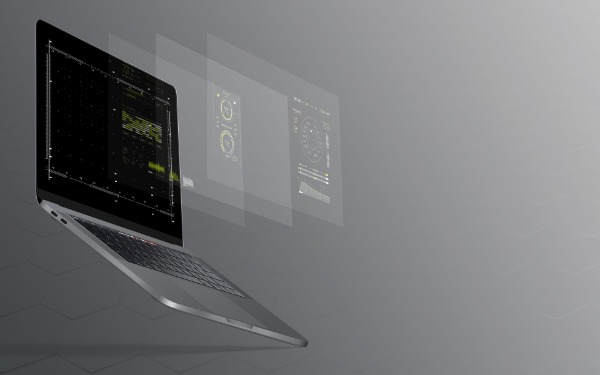 3 Did you utilize online resources, courses, or coaches to build your business?
I am 100% self-taught in terms of my technical skills, yes I do have a knack for learning technical stuff. In fact in my corporate life I was often called the "IT whisperer" because I could essentially translate the technical jargon so my coworkers could understand.
When I first launched my business, I found my early clients through various business groups and in person networking, it was my favorite thing to do since I'm an introvert, but it helped me build my business quickly. In 2008, online marketing was still in its infancy, so it wasn't an immediate thing to network in Facebook or even video marketing.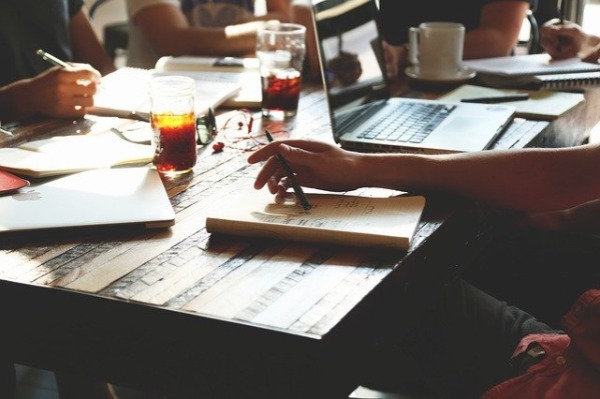 Over the years though I have taken a variety of group programs to help me learn a new skill or marketing tactic, but honestly most of them didn't leave me with enough of an impact that I truly found them useful.
I have purchased a number of bundles, like the BC Stack, where I was able to get access to a number of different products for one amazing price and through those bundles it introduced me to people I may never have learned about and I also gained some great tips.
I also joined a specific technical webmasters program to increase my knowledge in terms of website security so I can help my clients even more.
I've also worked 1 on 1 with coaches twice in my business, once when I was getting ready to rebrand and move from Redhead Business Solutions (yes, I did change my name once) to Geek in Your Pocket and just recently I've signed up for a year-long coaching program as I'm working on scaling my business to the next revenue level and next phase of my business.
Taking programs and finding a coach can be very beneficial for your business as they can help you move along in your business faster than you might if you're doing all on your own. Learning from someone that's ahead of you on your journey can really help accelerate your grown and business.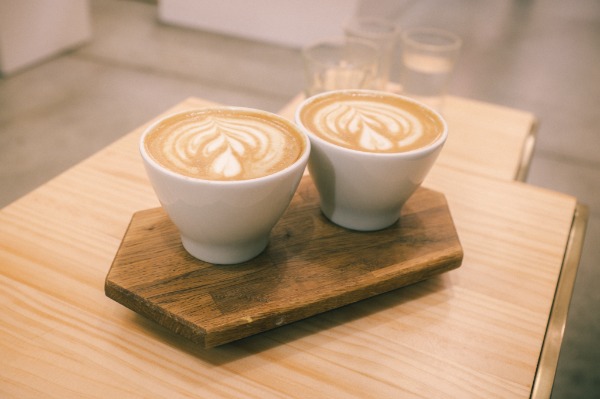 4 How did you determine your ideal client?
I had to laugh when I saw this question, because honestly determining my ideal client has always been more organic than an actual process.
In the early days of my business, I worked with anyone that wanted my service and in the process I learned who I didn't like to work with. This was a costly way to figure out my ideal client as I had a few bumps and struggles working with clients I wasn't fond of.
My bit of advice here is don't let figuring out your ideal client stop you from taking action on getting your business launched, start offering your services and you can figure out your ideal client along the way. It might not always be smooth, but I figure we all learn our lessons when it actually happens to us versus hearing about what to avoid.
Today, I'm blessed to work in a number of amazing women offering amazing services and products mostly in the coaching, health & wellness industries.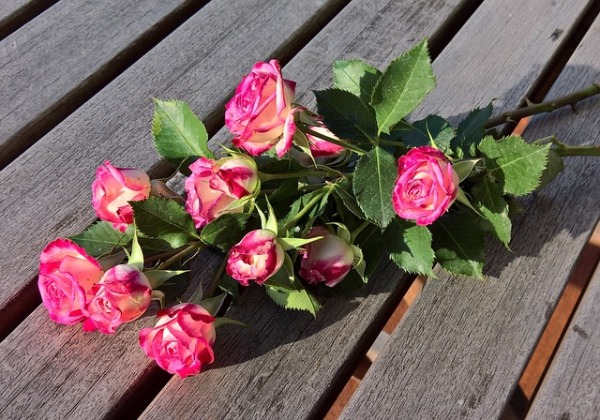 5 How long did it take you to meet your income goals?
Well, when I decided to launch my business, I quit my job with no backup plan. We had recently come into a bit of extra cash so we knew that we had money in the bank to support us if we needed it, but I hustled by going to in person networking events and was lucky to be making enough to cover expenses within a few months.
For me, my business has always been about supporting my life and I have tried very hard to not get consumed by my business, though at times that's been very hard to resist. My husband and I have had a few hard times financially but the beauty of being a business owner is there are ALWAYS ways to bring cash into the business to help support us.
As for my income goals now, having a recurring revenue model (my clients pay me automatically on a monthly or annual basis) has changed my business. Having consistent cash flow has been super impactful to opening up the possibility of what my business can provide for me financially.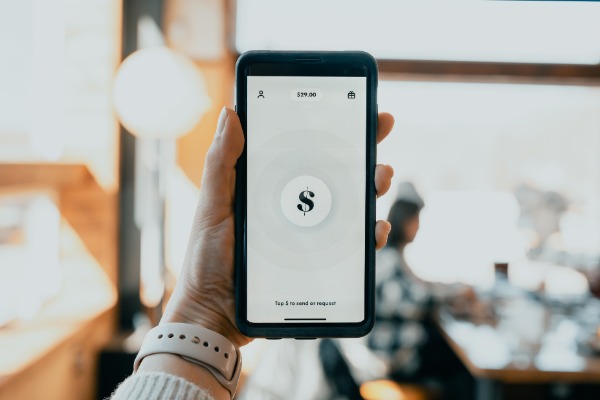 6 How has your life improved by being an entrepreneur?
Oh, I love this question! When I first started my business my parents, especially my father, was very worried about how I was going to survive, but I think now that I've been a business owner for 13 years I've demonstrated that I've figured this out, LOL!
But back to the question, I ABSOLUTELY love the flexibility and independence I have to live my life. I report to no one, I do what feels good and I enjoy being able to make choices that are good for myself and my family.
6 years ago, my husband took a job (he discovered he wasn't an entrepreneur a few years earlier) with a provincial government which meant we would be moving 13 hours away from where we lived at the time, but my business being completely online made the decision a bit easier for us because as long as I have internet access, I can do my work.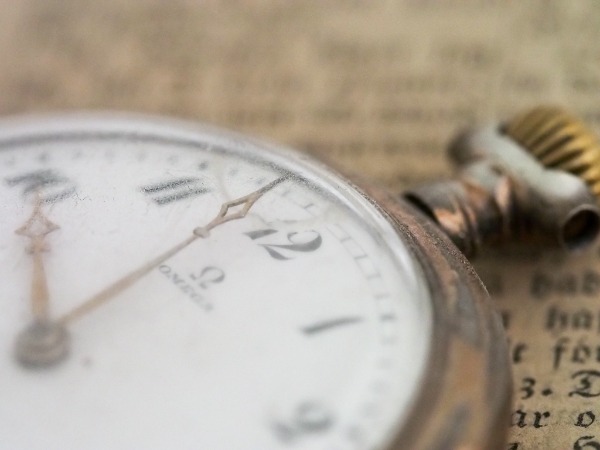 7 Please share one book you'd recommend for our readers and why.
Well this is a bit unfair because I'm an avid reader and learning through reading has always been a great way for me to learn from others, so being the rebel I am I'll share a few books that have had an impact on me business wise:
The Wealthy Freelancer by Steve Slaunwhite - if you offer services this book in my opinion is a must read. It provides a lot of insight into how to run a business as a freelancer, including tips on negotiating contracts and writing proposals. I really think this is a great book for anyone going into business.
Essentialism by Greg McKeown - I loved this book for the fact that it helps to become aware that you don't have to do everything and that focusing on the essentials is what will help you improve not only your business but your life too.
Company of One by Paul Jarvis - This book will help you see that you don't have to follow the latest trends that you need to make 6 figures or that your business needs to be big to be successful. Choosing to grow (or not grow) a business with intention is where it's at.
The War of Art by Steven Pressfield - If you deliver any kind of product or service and find yourself struggling to get things done this book focuses a lot on what Steven calls "the resistance" or procrastination and how to be a pro you need to work past it. It's a short book but deep in what it talks about.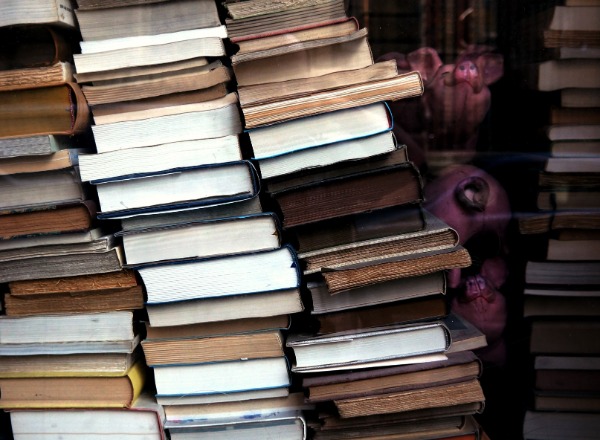 8 What is the biggest tip you would give someone wanting to start their own business? (if you have 2 or 3 you'd like to share, feel free!)
My biggest tip is to take imperfect action, every day. If you let the idea that you need to have everything in place before you launch your product or service hold you back you'll still be in the same place this time next year, and for anyone that has an idea of launching their own business taking imperfect action will help you get there.
Also, know that you'll make mistakes and you'll stumble. At some point you will disappoint a client or customer, just do your best to make things right and you'll improve along the way.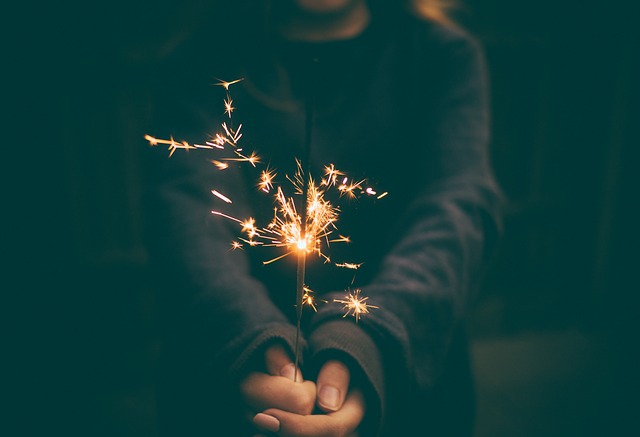 Last tip, treasure that first sale. Celebrate it, enjoy it - you'll never forget the first time you made money from your business. It feels awesome, I know and I still smile when I think about the first time I got my PayPal notification.
One thing I've done is I've changed my notification on my phone for both Stripe & PayPal to play a cha-ching sound when I receive a payment. It's about the only notification I have turned on, but it's so much fun to say - Oh I just got paid while hanging out with friends.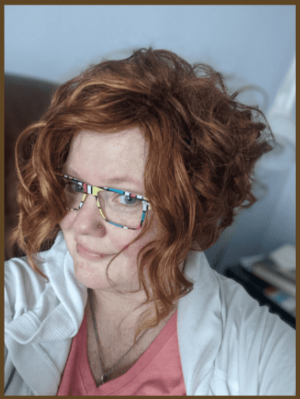 Connect with Renee:
Website: https://getageekinyourpocket.com
Gift: https://getageekinyourpocket.com/lp/checklist
Social: https://getageekinyourpocket.com/social
Blog: https://getageekinyourpocket.com/blog