3 Powerful Reasons You Can Begin the Journey to Free at 50 Starting Today: It's About Being Location Independent Tomorrow
Jan 18, 2022
Free At 50 is a concept, a lifestyle and a blog about being location independent.
I am actually 52 and totally location independent as I write this post, but my blog is Free At 50 because I was 49 when I was laid off due to Covid budget constraints. It was a common reason for layoffs in 2020. The truth is that I wasn't disappointed… at all. In fact it was a blessing and the cornerstone of this blog. If you start today, you can be location independent tomorrow, and that's powerful. For me it was about starting a business (this blog!). Do you have a location independent business idea you've wondered about?
Honestly, "Free At 50" is a concept, you can be younger or older than 50 to make living a location independent lifestyle your reality. You can do what you love and with a cherry on top.
Related note: this post was updated on January 30, 2023.
Disclosure: As a blogger, I use affiliate links sometimes! I may receive commission from purchases I share, but it does not change your price.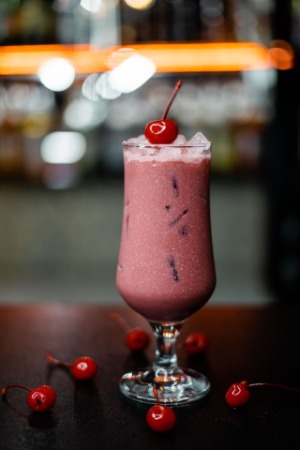 Photo by Bakhrom Tursunov on Unsplash
I created the concept because I knew I was going to ditch the 9-5 life and go from employee to entrepreneur. I knew before my layoff: I was over it.
· Over asking for time off if my family needed me. (as we get older there is a big need for this right?)
· Over other peoples' bad decisions stealing my time. (yes, I wrote a whole post on this!)
· Over the corporate climbing and the anxiety-driven environment.
And much more.
So professional freedom, and time to do what I love, was my goal. Researching a location independent business idea and transitioning from employee to entrepreneur made sense for me as a member of Gen X.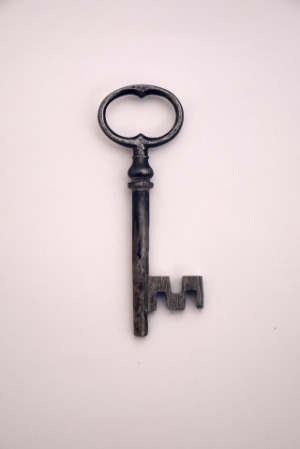 Photo by Everyday basics on Unsplash
One thing to mention though: I'd been blessed with traveling almost weekly for over a decade and combined with hanging out with fantastic people throughout my company's membership, I was able to find some amazing places I'd want to visit again.
The difference now that I'm out of the 9-5: I get to choose when and where I go and what to do when I get there! Do you want to travel more? Cook more? (Cooking is something I actually have time to do now that I'm at home and operating on my schedule that I control!)
Or do you want to spend more time on another passion you've had as a hobby? Wanted to pick up as a hobby?
Maybe that's why you are reading this blog!
So let's get to the three reasons you can work less and travel more (or cook more or do whatever it is you love). And simply be location independent as well as have time freedom!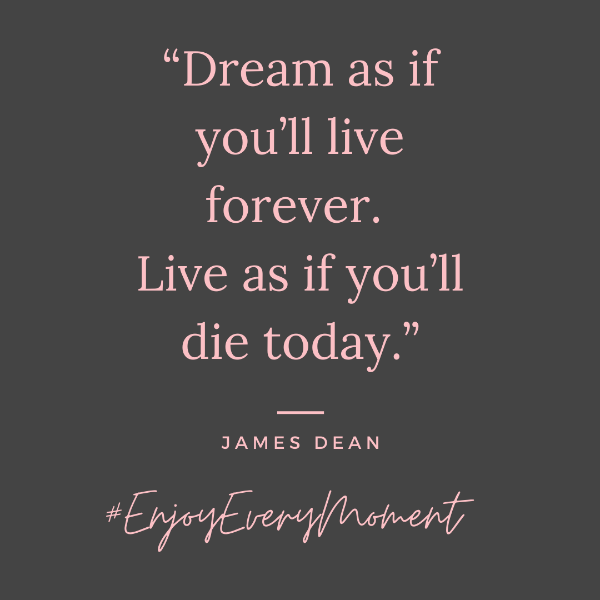 Reason 1: You have skills
I worked for other people for 30 years- you can relate right? The reality and result: I was using all my experience and skills for others.
· Yes, I collected an income.
· Yes, I was helping people.
· Yes, yes, yes.
However, after my layoff, I quickly realized I can use the skills I've earned and learned over all those years to do what I love. I can earn income and own my time because of said skills. And I can still help people, but this time it's about helping them become location independent, supporting them if they are working on starting a business.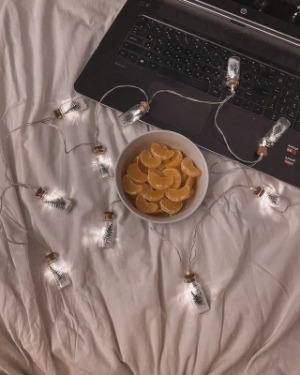 Photo by Julee Juu on Unsplash
Having skills means you have something to bring to the world- you can still have an impact without a corporate title. Having skills and USING them to earn income for yourself means you can work less hours, more focused on what you love, and be location independent.
You can work from anywhere. You can take time off to enjoy something. You can earn the income you need to sustain. You can be location independent.
Marry your skills with your passion and voila! Your business idea can be born.
Related: My article on how you do not need a corporate title to have an impact.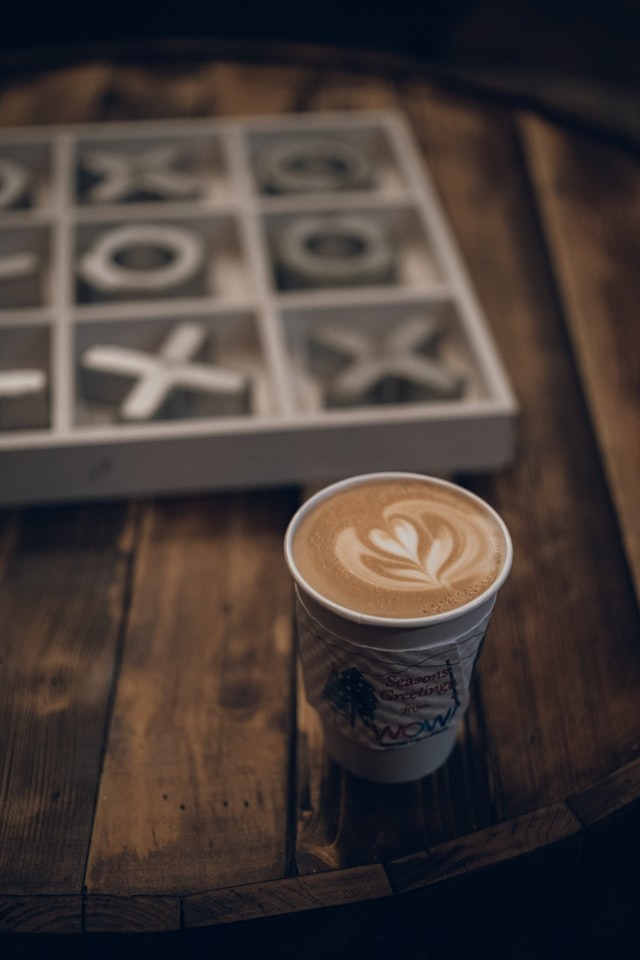 Photo by Zachary Delorenzo on Unsplash
Reason 2: We are all connected online
Going from employee to entrepreneur gives you the flexibility to be location independent.
Since the internet is everywhere and potential clients, readers, and customers are global, this is a legitimate reason you can travel more. My business coach has done it for years and is a guiding light for me. And there are SO MANY business ideas out there, you are sure to find one that works for you.
Once I started this journey into online business and full-time blogging, I realized quickly how easy it is to meet and connect with people everywhere. For me, I immediately grew my circle to reach into the UK, Africa, all through Europe, India, South America, Australia and New Zealand as well as in our neighbor to the north, Canada, and across the U.S. of course!
And, sometimes, no internet is OK. I have definitely wandered off into nature to write, brain dump, and strategize, intentionally internet-free.
Related: Business coach Tegan Marshall created a free list of 52 business ideas to fund your location independent lifestyle! Click here to grab it and if you do end up working with her or paying for a course, mention Daphne Free At 50 for a discount!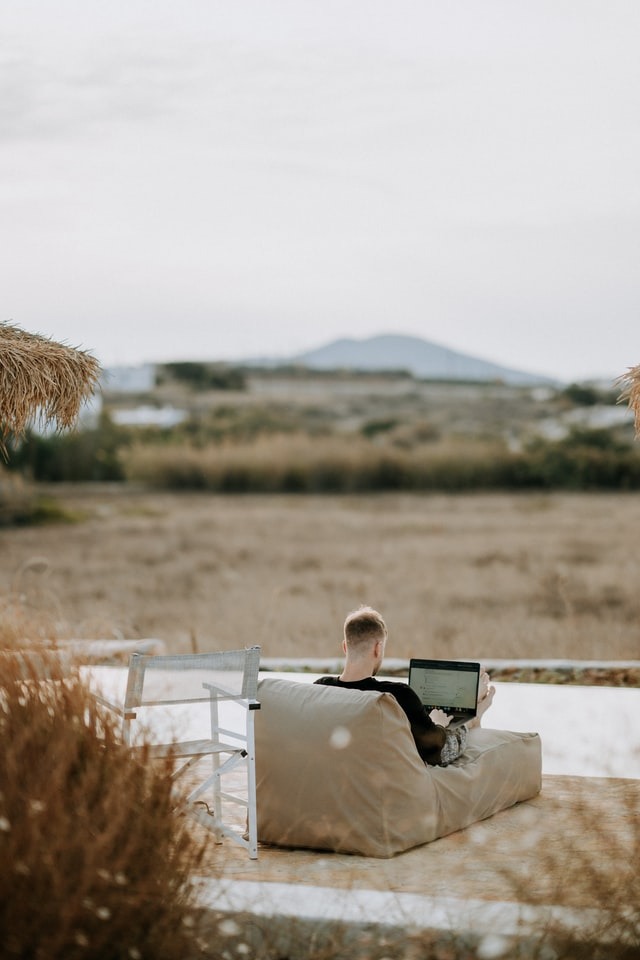 Photo by Unsplash on Unsplash
Reason 3: Support is out there- grab it!
If you are like me and have spent years working in a situation that offers Marketing, IT, and legal departments, going solo can seem overwhelming. I'm here to tell you it is.
However, another reason you can make this location independent life as an entrepreneur happen? Support is out there.
Here are a few support options I tap into:
· Coaches. As I mentioned above, my business coach guides me. For my success, it is in a way that limits my distractions and defines what I need to learn and focus on in order to reach my goals as a blogger.
· Online communities. My platform of choice is Facebook where I've joined groups for bloggers and entrepreneurs. I've even created my own group for people wanting to ditch the 9-5 and recommend doing it for yourself if your audience hangs out there. (something to discuss with a coach!). Join my Ditching the 9-5 group here.
· Pinterest. Personally I love this search engine more than Google! You can find specific, targeted information on just about anything. In my world that is everything from great recipes to instructional videos on creating graphics for my blog posts! You can follow me by clicking here to get links that fit with the goals of my blog!
· Courses and trainings. Once I have goals set with my coach, I dive into trainings essential for success, like this course I recently took to improve my approach to Instagram for Free At 50 or this Business Launch Lab from my friend Blaire Brown to kickstart your business!
No matter what you choose for yourself, you'll find the education you need online. Whether you are a yoga instructor needing to learn about building a website or a nutritionist needing to understand how to create video tutorials, there is something out there for you to learn from!
· Blogs. This may seem obvious, but it is worth adding to the list to be clear: I've been following a few but I continue to be more deliberate as my Epic Blog planner provides me a page to dive into the various kinds of blogs I should be following including blogs similar to mine as well as those to learn from.
One of my favorites is Margaret Bourne's – her business section is amazing. And... she has a course as well as coaching and social media templates for bloggers and online entrepreneurs. Click here to check it all out!
Related: grab the Epic Blog planner here to get sorted as an online entrepreneur, especially if blogging, creating online products or offering services is your focus.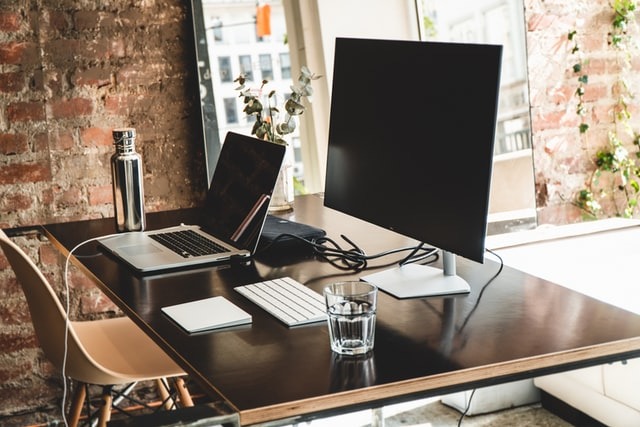 Photo by Jonathan Kemper on Unsplash
The call to action: Take action
Set yourself up to travel more, stay home and cook more or dive into a hobby! Why wouldn't you step forward with a goal to enjoy every moment. Before my decision to blog full-time, I read the 4-Hour Workweek by Timothy Ferriss and his concept of "why wait for retirement" stuck with me.
On the doorstep of age 50, it truly hit home. It was abundantly clear; I should put effort into enjoying every moment and into doing what I love as much and as often as possible. And why shouldn't everyone at any age?
You have 3 reasons that substantiate it: you can do this. And as someone who moved to the place I used to vacation let me tell you, being location independent truly is powerful.
I have created a 6-Step Checklist to Escape the 9-5 with prompts and resources.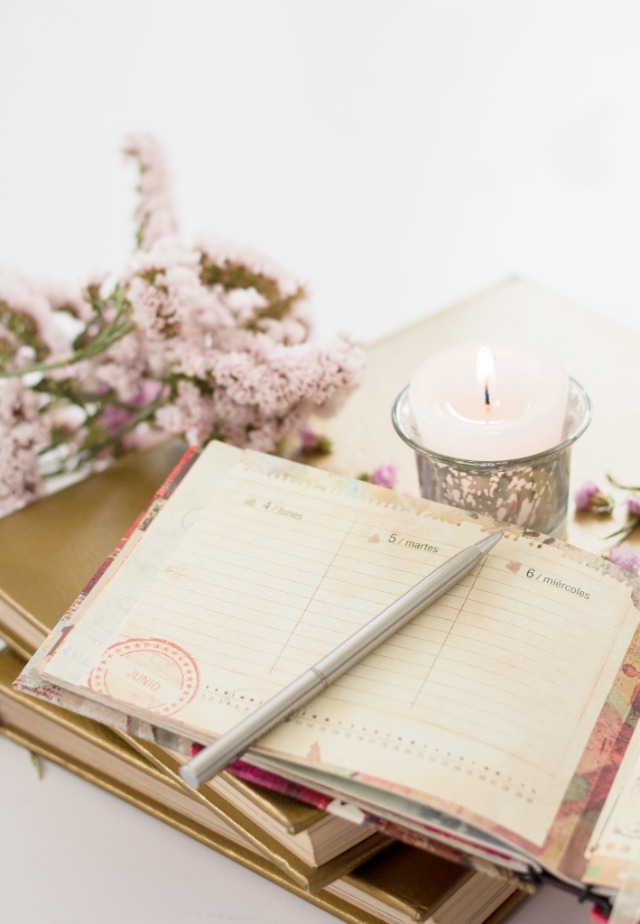 Photo by Noemí Jiménez on Unsplash