How to Pivot Successfully Without all the Guesswork: A Market Research Expert Shares Her Insight
May 25, 2022
Meet Lindsay, a market research expert who can help entrepreneurs pivot successfully.
For entrepreneurs (and aspiring entrepreneurs!) this article from Lindsay Sacco is pure gold. Whether you are at Step 1 of the journey, finding your why, or further down the road and looking to elevate your business, market research is vital. With an MBA, Lindsay is a market research expert, marketing consultant, and CEO of Forza Collective, helping service-based entrepreneurs launch, pivot, and expand their businesses by leveraging the power of data and making market research accessible.
Lindsay has been focusing her message on doing market research and her content on social media drew me in. I knew as an entrepreneur this content needed to be shouted out to others sharing my goal to be successful in connecting with readers, clients, or customers, and am thrilled to share her insight below.
Enjoy, be inspired to add market research to your to-do list, and continue to grab more resources on this blog and by using my 6-Step Checklist to Escape the 9-5 which you can access here.
Note: As a blogger, I use affiliate links sometimes! I may receive commission from purchases on links I share, but it does not change your price.
Photo by Svitlana on Unsplash
Assess your business and move forward with confidence.
We're well into Q2 of 2022, and this is often the time I look back to assess how far I've come - and, I'll admit, how far I might still be from tackling my business goals.
No matter what kind of business you're working to build, taking stock of what's worked and what's missed the mark is an essential part of the gig.
So whether you're closing out Q2 with the goal of turning this ship around or you've crushed it so far and want to make the most of the second half of the year, data is your best friend when it comes to making a strategic plan of action aligned for success.
I get it - data isn't always the most enticing of terms for everyone. If you associate "data" with big, complicated spreadsheets, it's time to reimagine what using data in your business can look like.
As a market researcher, I'm all about turning data into dollars and keeping it super accessible.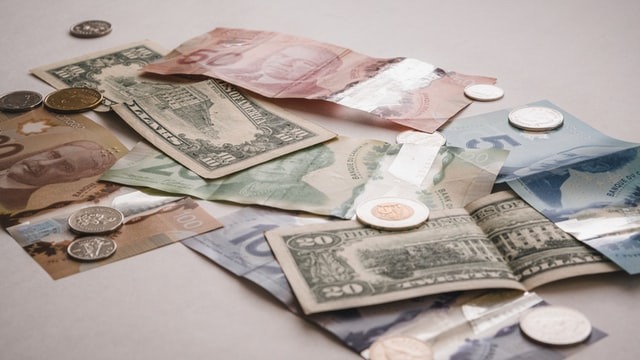 Photo by PiggyBank on Unsplash
Let's talk about how you can use market research to pivot, expand, or launch your business this month.
1-What's market research anyway?
Market research is the process by which you gather first-hand information about your dream clients so you can create offers they actually want to buy and market in a way that deeply resonates with them.
In order to build a client-centered business that truly serves your audience and solves a problem, you first have to know what your audience actually needs and wants.
Too often, I see entrepreneurs using guesswork and assumptions to make big decisions in their business. If you've ever thought "what does my audience actually need?" or "will my community even want this?" or even "how do I market this so that my audience will see the value and want to buy it?" you probably don't have the data you need to make really good decisions.
The only proven solution? Market research!
You can take SO much of the guesswork out of your business by going straight to the source - your dream clients - and allowing them to guide you.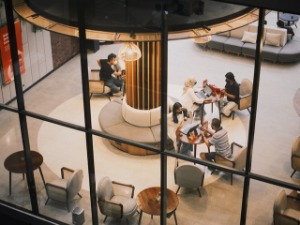 Photo by Vhi Rhi on Unsplash
2-Market Research can help you pivot successfully
When you launch your business, a new offer, or a new project without the proper data, sometimes things don't go according to plan. I've been there, and I've seen so many of my clients come to me having had this exact experience.
The key here is to not get discouraged. Market research is the perfect tool to help you get back on track and ensure that the next step in your business does see mega success.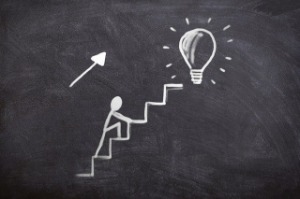 Image by athree23 from Pixabay
Less than stellar sales, low engagement, and "failed" launches happen for one of three major reasons:
You weren't actually solving your audience's problem, so they didn't see value in engaging with your content or buying your thing.

You were solving an important problem but you weren't communicating it clearly, so your audience didn't understand the value.

You were solving an important problem and speaking the right language, but you weren't speaking to the right people.
Market research can help you determine not only which of those three core problems you're facing, but it can also help you course correct and SOLVE that very problem.
By talking directly with your dream clients and asking the right questions, you can better understand their pain points, their goals, their priorities and values, and the language they use to communicate all of it.
You can then audit your past launches and see where there was misalignment between your actions and what the data is telling you.
Those points of misalignment are the top priorities as you pivot - and with market research, you'll have the information to give you a roadmap to getting it right the next time around.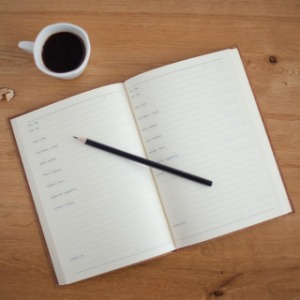 Photo by Hope House Press - Leather Diary Studio on Unsplash
3-How to start YOUR market research journey
You're convinced you need to do some market research…now what?
There are 5 essential steps to market research that I take every client through, no exceptions.
1) Identify your dream client
Go back to the basics and identify exactly who you need to be talking to in order to make this next round a success. Who are you trying to create for or sell to?
2) Audit your knowledge
Looking at that dream client profile you created in step 1, what are all your assumptions that need validating? Where are there gaps in your knowledge? What guesses do you want to get clear on in order to successfully pivot this time around?
3) Find people to interview
It's time to talk to your dream clients. Find at least 5 people who perfectly fit the description you created in step 1.
Don't be afraid to network and put yourself out there - it's essential in order to better serve your community!
4) Draft a short but effective interview script
Get clear on the questions you want to ask to get the information you identified in step 2! You listed all of the assumptions and guesswork, so now it's time to draft an interview script that fills in those blanks.
5) Conduct the interviews!
Finally, it's time to sit down and chat with those dream clients. Give them the floor to share their experience and answer your questions. But remember - no pitching or selling allowed! This time is for THEM to be heard, not for you to sell!
Once you've finished those 5 steps, you'll have a bunch of data to analyze. All the data in the world won't help you if you don't DO something with it, though!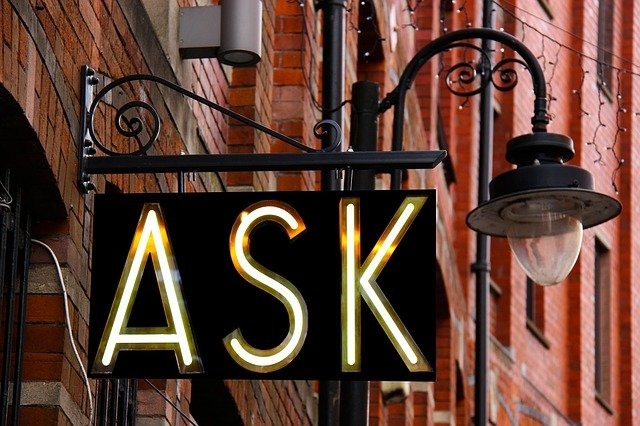 Image by
Dean Moriarty
from
Pixabay
So, this is where you take action. Look at the information your dream clients have shared with you and take stock of what needs to change.
Did they share a pain point they're struggling with that you had no idea about?

Did they identify priorities that would completely change how you approach your marketing content?

Did you learn that they aren't actually price conscious and instead make decisions based on convenience?

How does that data change your perspective and affect your business?
Be sure to spend time really analyzing the information and seeing how you can creatively weave it into the client-facing part of your business. Inject the data into your website copy, your brand elements, your offers, your content, and your client experience.
You can even take the language your clients used in the interviews and apply it to your marketing content. If you've been using inaccessible jargon and your data tells you a better way to speak to your audience, this is your chance to course-correct!
If you're stuck on any of the steps, remember that like any skill, practice is crucial! Don't be afraid to experiment along the way! And when you want a bit more information, dive into my free content on instagram where I break down different pieces of the 5 steps above in more detail!
It's time for you to feel confident about scaling this business and eliminate the guesswork along the way! Now you have the best tool (and every marketer's secret weapon) to help you make your success a reality. Happy researching!
Reach Lindsay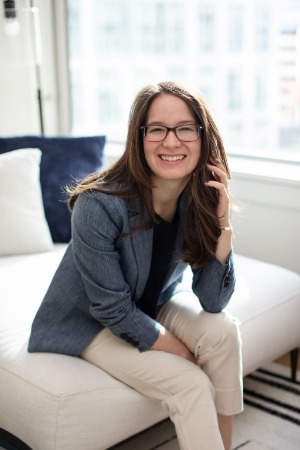 Instagram: @forzacollective
Website: www.Forzacollective.com