Hey Entrepreneurs! A Digital Marketing Specialist Shares Her Secrets: Start your Social Media Marketing Strategy Now
Jan 26, 2022
Meet Tracey Fletcher, the expert who can jumpstart your social media marketing strategy.
If you are working on becoming an entrepreneur, building a presence on social media, using a true marketing strategy is vital. It's why I invited Tracey Fletcher, my friend in the UK, who is also founder of DBM Academy, an online business strategist, and digital marketing specialist who helps female coaches and consultants create online communities and turn their followers into paying clients to share her expertise on the Free At 50 blog!
With 12 years of entrepreneurial experience, and running a 6-figure digital marketing agency, Tracey uses her uber-powerful business growth and development strategies to help her clients build wildly successful, low-stress, online businesses (without the burnout.)
Her teaching methods revolve around 3 core principles; transparency, integrity, and powerful action (without the frills & fluff). She is paving the way for like-minded entrepreneurs, guiding them to impact the world at large and create their version of wealth.
Note: As a blogger, I use affiliate links sometimes! I may receive commission from purchases I share, but it does not change your price.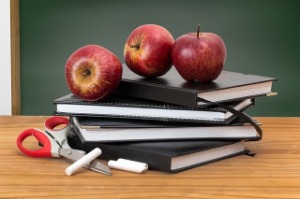 Image by
Steve Buissinne
from
Pixabay
Tracey was awarded Best Female Entrepreneur - Digital Marketing Educator 2021 by the Southern Enterprise Awards hosted by SME News, an incredible achievement that speaks to her tireless dedication to her clients and business acumen despite the many challenges faced since the start of the pandemic.
And she runs an outstanding Facebook group, where I took her up on an offer to audit my group. The value she brought to me inspired me to invite her here.
Check out her article below!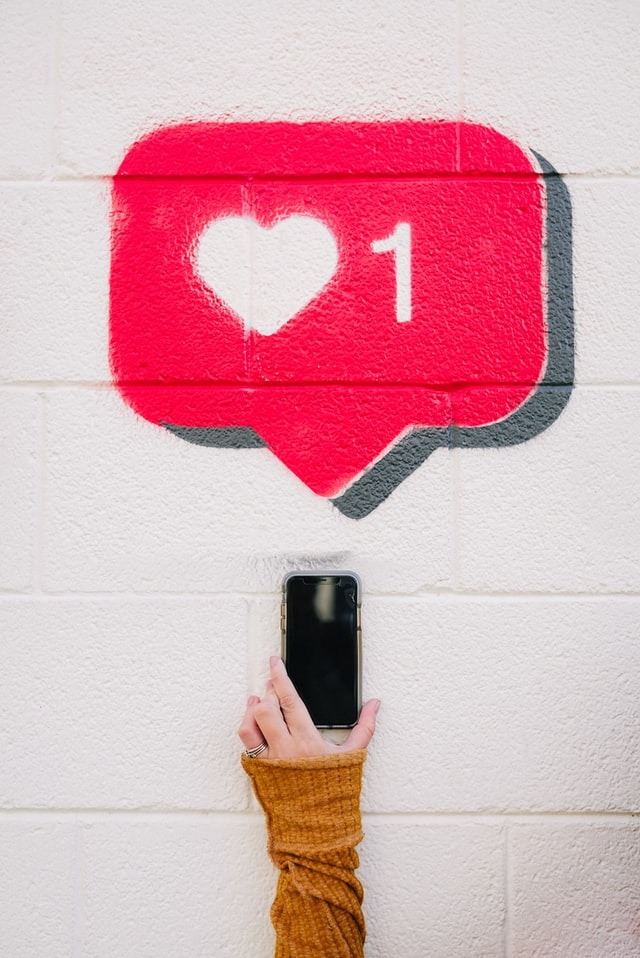 Photo by Karsten Winegeart on Unsplash
Here is your why for having a strong social media marketing strategy.
Social Media is fast becoming one of the most important marketing tools for new entrepreneurs and online business owners. It allows you to reach across the globe, engage and connect with your target audiences without having to leave the comfort of your cosy home office.
Having a solid Social Media Strategy is an incredible opportunity for you to show up and tell the world about your brand.
So how do you make Social Media work for you, use it to get visible in your business, and show up confidently and consistently regardless of what stage of business you are in?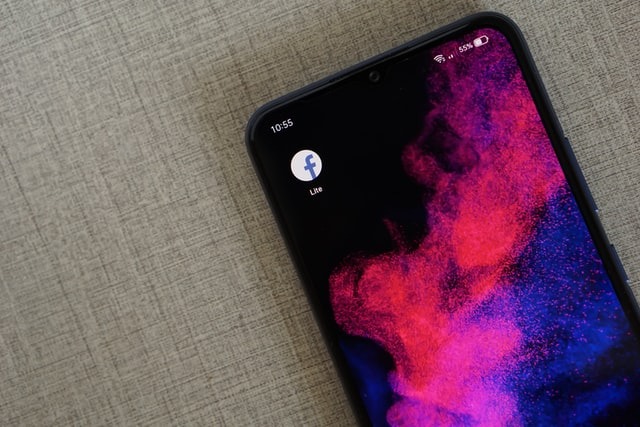 Photo by Mourizal Zativa on Unsplash
Small audience = big rewards. Be authentic and find the right people.
The strategy I teach to my students is something that is commonly overlooked by many entrepreneurs. To get visible in your business and show up confidently all the time, you first need to be very clear about what you do. You must be clear on your audience and what they want so that you can sell to them.
Your audience has to be small for you to grow... I know it sounds ridiculous, but it's true. Niching down is the key to having a successful online business.
There is a common issue that most entrepreneurs face when starting out, they always fall for it, and it's basically thinking that they have the capacity and the need to serve everybody!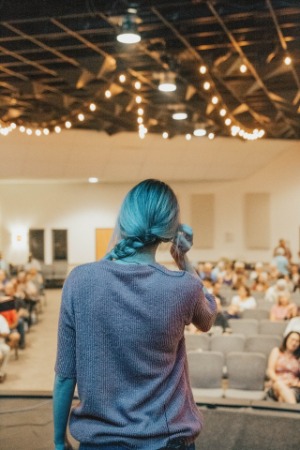 Photo by William Moreland on Unsplash
It's a big problem because not everybody wants what you're selling. If you are targeting everyone and 'casting a wide net' trying to attract people who aren't your ideal clients, it will be difficult to get your business off the ground. As a result, you're going to start to feel like you're failing (you're not, keep in mind that not everyone is going to want to buy what you're selling).
If you have a small audience, one that you are targeting specifically for your offer, then your marketing and your brand will speak to them. They will align with your business, and they will be more inclined to buy your product, service, or offer.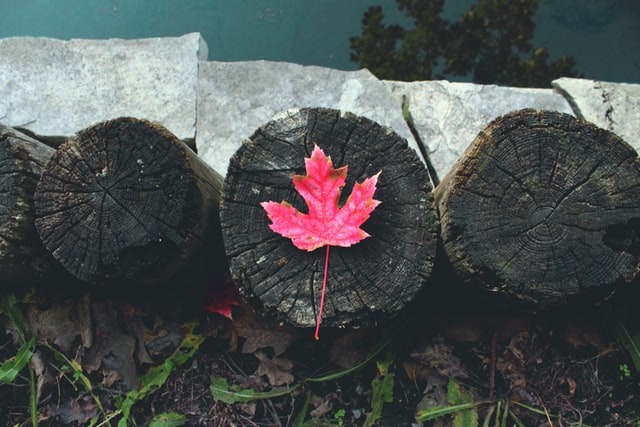 Photo by Mansur Omar on Unsplash
Have total clarity on your audience and your offer to grow your business.
Knowing who you are going to sell to makes it a lot easier to get your marketing strategy on point as you will be able to speak the same language as your audience, figure out what they need help with, and get absolutely clear on your offer which in turn will help you get your marketing systems set up and running smoothly.
Once you have clarity about your audience and your offer, you can then figure out where you want to start showing up online.
Do you want to be seen on Facebook? Is LinkedIn more suitable for you? Do you want to hang out on Instagram? How do you want people to find you?
Once you decide which platforms you want to show up on (and let me stress that it does not have to be all of them, it can be one to start) you can decide how you want to show up. Think about what format you are going to use. Choose something that you are comfortable with. Some people choose to post long or short-form content others use Live video, and some like to post stories - the choice is yours.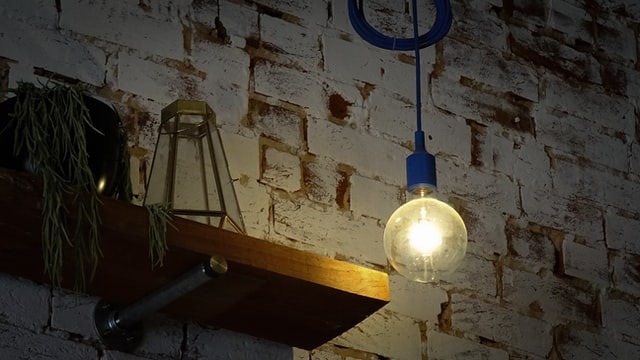 Photo by Vlad Kutepov on Unsplash
Yes entrepreneurs: you get to choose! It's your business and your voice on social media.
You get to choose! Remember that selecting something you are comfortable with allows you to get out there, get visible and show up with more confidence.
Nobody can do what you do, in the way that you do it. Confidence comes from a place of comfort, planning and by having a strategy – you need to know what works for you and what does not.
If you are clear about who you are showing up for, where and how you are showing up, and you do it consistently - you will become more confident with your offer and in your business.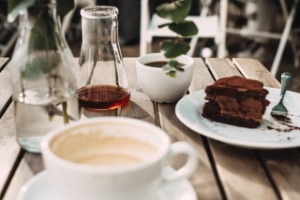 Photo by freestocks on Unsplash
I speak from experience. When I first went Live on social media, I was an absolute mess (like a deer in the headlights) frightened out of my wits.
But as I began to show up on lives more and more, I started to relax, and as a result, I lost my desperate need to be 100% perfect. Now I show up weekly for Live coaching sessions in my Facebook group without any hang-ups! It is all about progress, not perfection.
If you find you are struggling with your visibility, confidence, and consistency - I recommend carving out some time to go through this post and implement these tactics as you go along.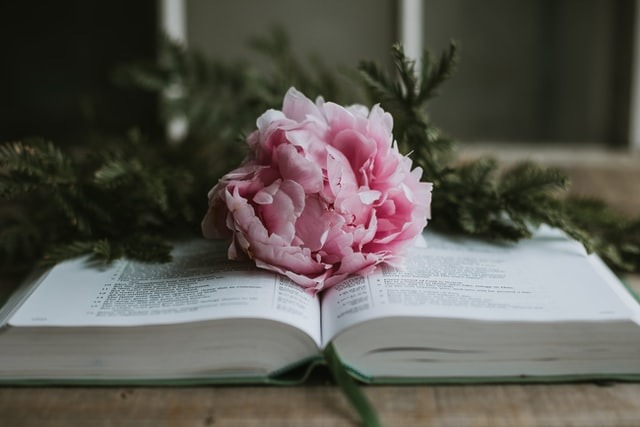 Photo by Sixteen Miles Out on Unsplash
Final thoughts:
If you are looking to join the world of Social Media as an entrepreneur, keep in mind that Social Media is just that, social.
It is not about the vanity metrics like how many followers you have. It's more about relationships, authenticity, and human connection.
Reach Tracey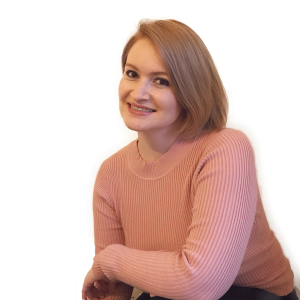 · Facebook Group: www.facebook.com/groups/womenentrepreneurs.dbm
· Instagram: https://www.instagram.com/hello.dbm/
· Website: https://www.digitalbrandmanagers.com
· Download Tracey's FREE Checklist to help massively increase your impact, visibility and sales: https://bit.ly/3DTLwcQ