7 Simple Ways to Spring Clean Your Business: Priorities for an Entrepreneur.
Mar 26, 2023
Why is spring cleaning your business important for an entrepreneur? As a blogger, I can tell you.
"If you want to get rid of stuff, you can always do a good spring-cleaning.
Or you can do what I do. Move."
Ellen DeGeneres
Just kidding! Cleaning can easily turn into something "dreaded." Especially when you're an entrepreneur and you're thinking of it in terms of your business. Don't let it cause dread! I'm here to help you clear the clutter a bit.
Spring in and of itself is energizing so embrace the vibe; I did by using blog coach Margaret Bourne's idea for writing about spring cleaning. My take is 100% focused on entrepreneurship of course. Set priorities, using my seven as a guide, then get started. Keep it simple by organizing each into tasks then tackling them one by one!



Photo by Lasse Møller on Unsplash
Note: As a blogger, I use affiliate links sometimes! I may receive commission from purchases on links I share, but it does not change your price.
Here it is: my list of spring-cleaning priorities for entrepreneurs.
1 Your inbox and your email systems.
I admit it: I hate dealing with email. Both as an entrepreneur who sends out blog updates and affiliate information, as well as someone who receives it.
If you've been letting it pile up, adding red flags to emails in your inbox, taking notes about "unsubscribes," or even holding off creating an email process for your business, add that to your spring cleaning checklist.
But don't just add it, make it a priority for spring cleaning your business.
For your inbox:
Review all flagged emails and decide what is still relevant to you.
Delete anything you don't need.
Create folders and put things where they belong.
Tip: search your email for keywords, senders, etc. to delete in bunches and/or save files more quickly.
For your business' email marketing:
Ensure your list is clean: remove unsubscribes and fix broken email addresses.
Create a schedule for sending emails (weekly, monthly, maybe daily?)
Block time on your calendar to work on emails each week, month, or quarter.
Tip: use email templates for your business with this Business Building Email Template set from Brand Strategist Blaire Brown.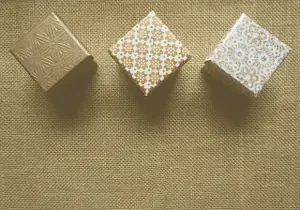 2 Organize your apps and keep your tech clean.
I will keep this one simple:
Delete apps you do not use.
Sync apps across all your devices.
Download any apps you've researched (or start researching) that will benefit you.
Tip: Organize your apps into categories so you can find/view/use them efficiently.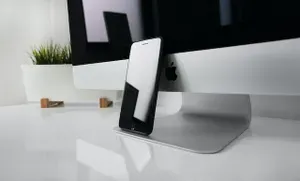 3 Paper files.
Ok, be honest with me… when was the last time you sifted through your paper? It's something I don't do often enough but have gotten much better about!
Tools you need to prepare for this task:
Do it: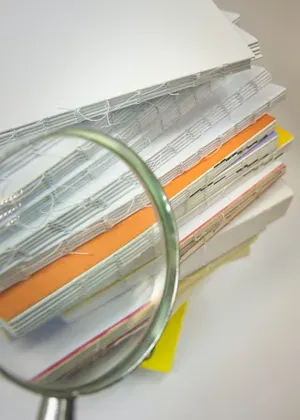 4 Your office space.
Perfect segue from organizing your paper into spring cleaning your whole office space. I won't reinvent the wheel!
Check out this fantastic guest article from interior designer Chantal.
Don't have a "set space" for your business? Think about how you can create one. Moving from employee to entrepreneur means ensuring your best environment for being productive.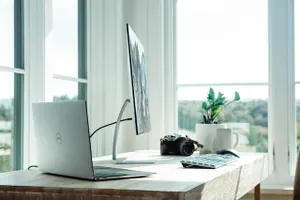 5 Your goals, projects, and tasks.
In reality, you should have a plan for reviewing your goals, projects, and tasks regularly. For me, it is quarterly for the big picture and then I drill down. This is vital to ensure you continue towards your goals (or to modify them!) without being distracted or caught up in the minutia.
Monthly, I review the following:
All analytics from my blog/website and those that measure social media success.
Income and expenses.
Also done each month:
Determine the number of blog posts I'll be writing.
Decide if I will have a theme for my content.
Add which priority projects I will complete.
Batching my work for: Pinterest graphics and scheduling, posts for my Facebook group, writing (including drafts), engage on social media, watch trainings – and implementing what I learn.
It's all about keeping an eye on your priorities as an entrepreneur.
Make reviewing your goals, projects, and tasks a spring-cleaning assignment for your business. Avoid shiny objects, overwhelm, and rabbit holes.
Tip 1: Schedule a brain dump on your calendar around the middle of each month. Get everything on paper that you are working on, stressed about, etc. Double check it to your goals and plans, then create tasks: utilize your to-do list pad and your planner.
Tip 2: I use this Epic Blog Planner because it lets me do all of the above, in one place.
6 Your systems.
I love setting up systems. And sometimes, I get a little stubborn about them! I want to know that if I've invested time, energy, and even money, into them… they'll work.
They don't always work. Sometimes you need to give in and pivot.
What types of systems should be a priority to review?
Technology (from your online calendar to email automation or project management).
Filing systems (online and/or paper).
Communications (how do you connect with business peers, mentors, and clients or potential customers?)
Social media (Are you on platforms that are benefiting your business?).
Content/product creation. (Do you use a checklist? Do you have deadlines and a posting/launch process)
Method to spring-cleaning your systems as a priority:
Review them as part of your spring-cleaning plan.
Ditch what isn't working, no matter the reason it isn't working. It could be you don't love the system and never use it or it could be that it isn't as efficient as alternative options.
Replace anything you ditch if you need to.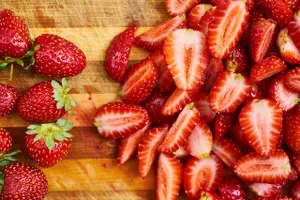 7 Make clearing out your mind a priority.
At this point, you might be thinking my title for 7 "simple" ways to spring clean your business may not feel so simple. However, if you can implement each one methodically, you'll see how simple it is… you'll also need to clear your mind of clutter and chaos to make the pursuit of spring cleaning run smoothly.
My suggestions:
Check out the two Free At 50 blog posts below and the link to my friend Deanna's Create, Affirm, and Inspire workbook.
Ways to manage stress as an entrepreneur.
How to avoid burnout and overwhelm.
A workbook created by Deanna, a certified meditation coach.
Cheers to spring cleaning!
Did you enjoy this article? Tip me! Buy me a coffee: