5 Motivational Quotes for Entrepreneurs Explained in Terms of Time Freedom: Believe in Tomorrow and Always Live Like it's Spring
Mar 16, 2023
Motivational quote about spring number 1: Audrey Hepburn was a romantic who said that "To plant a garden is to believe in tomorrow."
This blog is my garden. And it's full of "plants" that take time to grow. It's a process that I enjoy and with support from mentors and peers like Margaret Bourne, who is a blog coach and shared the idea for a spring post focused on quotes about spring, it's an experience I am savoring.
And writing my last article explaining motivational quotes that inspire me, was one of my favorite posts to write.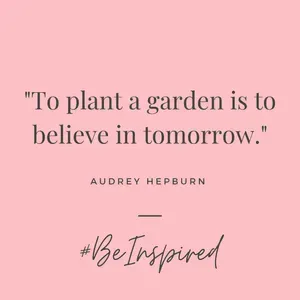 The truth is: as hard as it is to get to income the way I want to do it, passively and with my blog, I believe it will happen. I am investing in tomorrow because I genuinely believe in tomorrow.
RELATED: My post sharing 4 motivational quotes to encourage you.
Note: As a blogger, I use affiliate links sometimes! I may receive commission from purchases on links I share, but it does not change your price.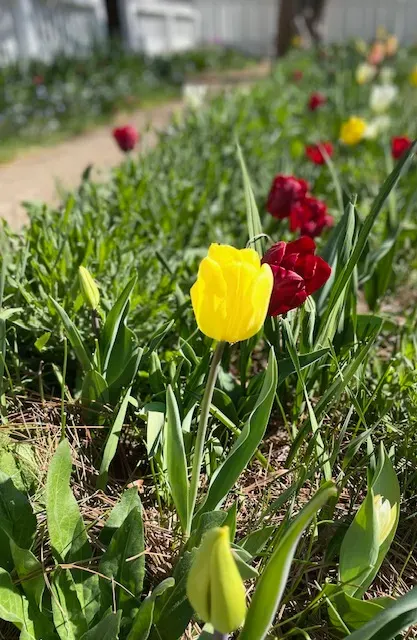 Photo credit: Daphne Reznik
Motivational quote about spring number 2: Robin Williams famously stated that "Spring is nature's way of saying let's party!"
Oh Robin, wish you were here for another spring. The flowers are starting to bloom as this post is written, and I cannot express the veracity of his words.
Before I step outside, when I hear the birds at 5am out my bedroom window, I feel this quote to the core.
For the last few weeks especially, I've been hyper-motivated to take my blog to the next level.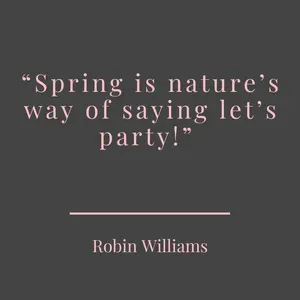 Towards the end of 2022, I purchased a marketing bundle from The Introverted Coach. As I sifted through the content (courses, e-books, and templates), I methodically prioritized the aspects of it I would utilize.
I discussed new ideas with my coach.
I created a Linked In company page as I learned from the bundle you needed one if you want to do events and treat your business like a business on the platform…. even as a blogger and solopreneur!
I grabbed a seat outside and worked through Tara Reid's Instagram course… then started making changes immediately. In fact, I almost exclusively use templates I got as part of the bundle.
I dove into new ideas like course creation and speaking for income. I mean… let's be honest, these are things that I loved in my corporate career! In short, I got myself some clarity- here is where you can grab some from Tara.
I already had Margaret Bourne's SEO e-book that was in the bundle, and I reviewed it in detail even though I already reference it on the regular.
By the holidays I'd overwhelmed myself with action items and projects- can you relate?
Ever feel that way as December hits and the New Year is upon us?
But now… spring is in the air, and I'm focused. There is something about the fresh air and the new-ness. It naturally pushes me into the "let's party" (let's move forward!) mode.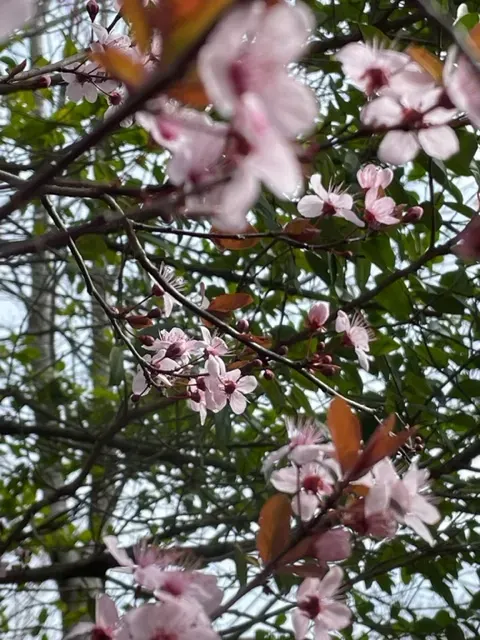 Photo credit: Daphne Reznik
Motivational quote about spring number 3: Oscar Wilde said that a "work of art is as useless as a flower; a flower blossoms for its own joy."
I say: What's wrong with that if you can also impact others with that joy?
For me, it's blogging and writing- for you it might be photography, or business coaching, or helping someone with their finances. Obviously, writing brings me joy and my hope is that it brings me sustainable long-term income!
The exciting thing about living in the 21st century is recognizing the opportunities of a digital world. Our reach seems infinite. There are people out there who need, want, or are simply inspired by your skills, ideas, passions, and talent.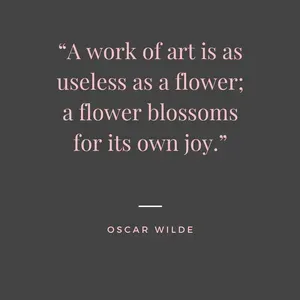 Whatever brings you joy, use it to blossom and improve the day, the week, or the life of another.
After all Mr. Wilde, was your writing not art? And here we are using it for inspiration to do what we love and bring more valuable things to the world, even if it is just a look and a smile.
RELATED: Use Blaire Brown's Business Launch Lab to turn your joy into a business impacting others.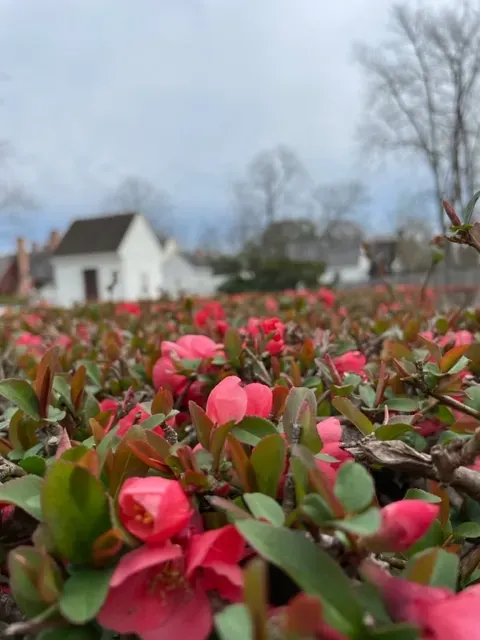 Photo credit: Daphne Reznik
Motivational quote about spring number 4: Laura Ingalls Wilder (the real one, not the TV show one- but maybe?) said "Some old-fashioned things like fresh air and sunshine are hard to beat."
Wilder is right.
As I've already mentioned, overwhelm can take hold fast when you're building life outside the 9-5 and as an entrepreneur. Especially if you're a solopreneur. In corporate life, there were co-workers on speed dial or (in person) in the breakroom. Nowadays, I have the Colonial Williamsburg horses.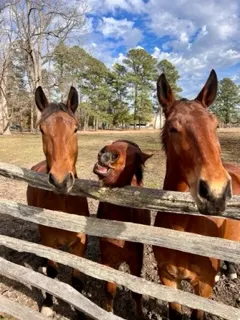 Photo credit: Daphne Reznik
The FEEL of Free At 50 life is about fresh air and sunshine. For me anyway!
I literally moved to a place where I have it on my doorstep most days. And that's where I see the horses. Out in Colonial Williamsburg, any day of the week, they're steps away, out in the fresh air.
What do you do when overwhelm kicks in? For that anxiety and that chaos in my head, I step outside.
RELATED: Read my tips for handling stress in entrepreneurship here.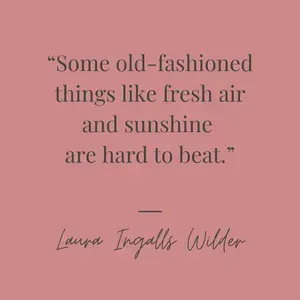 Motivational quote about spring number 5: Lilly Pulitzer did everything with style, even speak. Her motivational words are "despite the forecast, live like it's spring."
Yes, Lilly, I will.
However she meant these words, I'm explaining them the Free At 50 way: don't wait for someday. We don't know how many days we have left.
Take the moments you enjoy, those moments you desire, and create them.
Always be inspired.
Always look forward.
Always live like it's spring.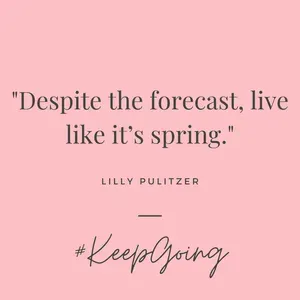 Did you enjoy this article? Tip me! Buy me a coffee: