Free At 50 Interview: Mike Vardal on Escaping the 9-5 and Choosing Family Over Corporate Life
Apr 16, 2021
Introduction to Mike Vardalia of Vardalia Onions, whose made the choice of family over corporate life.
Like me (and many of us, I'm sure!) Mike is realizing the value of time with family over committing time to corporate life, where he works in computer security.
Mike is 44 and lives in CT with his wife and four kids (yes four!) ages 17, 13, 11, and 3. He has a unique last name which is part of his business. He told me that since their last name is Vardal, a teacher used to call his daughter "Vardalia Onion" at school; he took the name and ran with it for his family, the inspiration of the business. The YouTube channel was opened on April 15th, 2020 as a joke so he could do a funnier version of "Savage" called "I'm a Salad." He focuses on kid shows and loves to do parodies.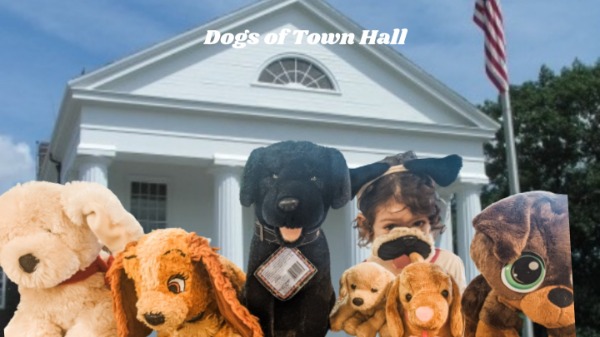 Photo from Mike Vardalia
Each interview will ask 8 questions to offer perspective on getting out of traditional corporate life. Enjoy!
Disclosure: As a blogger, I use affiliate links sometimes! I may receive commission from purchases I share, but it does not change your price.
1 Please tell us how, when, and why you decided to become an entrepreneur?
In early April 2020, I wrote a parody song of "Savage" by Megan Thee Stallion and called it "I'm a Salad." I wanted to make a video of me playing on it and singing it but since I can not sing very good it had to be made into a joke. I threw on a green wig and took on a different persona and went by Vardalia Onions, after a nickname that a middle school teacher called one of my daughters.
I posted the video on YouTube on April 15, 2020. This is still my most watched video to date, with over 7000 views. From there I continued making music parodies and short skits that are family friendly. I wanted to show that I can be the fun dad, even with everything going on (the beginning of quarantine.) After about 2 months of making videos I realized that this hobby developed into a passion.
Making people laugh is just as important to me as it is to them. My actual day job, working in computers, is not life satisfying. I also occasionally work long hours and have a 1.5 hour commute one way. I realized that I am missing out on my kids life and hearing them say that I missed their soccer game or 'we are eating dinner without you' can be heartbreaking.
I am hoping to make this passion into a career, where I can spend more time with my family and be the dad that I need to be.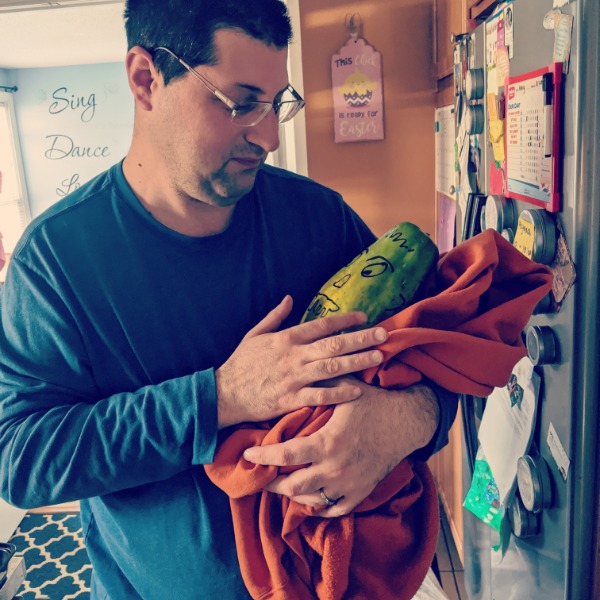 Photo by Mike Vardalia
The "Dogs of Town Hall" series on Vardalia Onions started as a single video back in September 2020. I was annoyed by the country band Old Dominion re-releasing their CD with all the lyrics replaced with only the singer meowing.
I took one of their songs, "One Man Band," and barked it back as a joke and published it. In this video the dogs did not talk, but they were in Town Hall to discuss how to deal with them being offended by the bands "Meow Mix" album It ends with me, dressed as a dog, e-mailing the band a letter and the song.
This video gained me a large number of subscribers, so I mulled for a
long time about making a sequel. When I figured out how to use software to make
stuffed animals and inanimate objects talk, I was able to sketch the first actual
episode, "Leader of the Pack," in one day.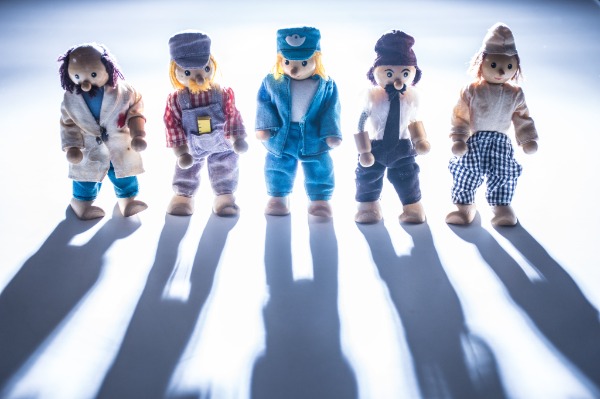 To my surprise, my 3yr old daughter did an awesome job and became the leader of the pack. I took the idea of her leading the pack of dogs on various adventures, solving problems, or getting into funny situations and quickly began writing and producing more episodes.
The first three episodes are exactly within one month! I set my channel to be "For Kids" and began posted in Facebook groups and other places so parents can locate these videos. The response has been positive, so now my channel will be 95% Dogs of Town Hall with maybe a music parody every now and then, maybe even sung by the dogs.
3 Did you utilize on-line resources, courses, mentors, or coaches to build your business?
Sometimes I will Google dog or wolf pack behaviors, or Google whatever fairy tale a given episode may be loosely based on.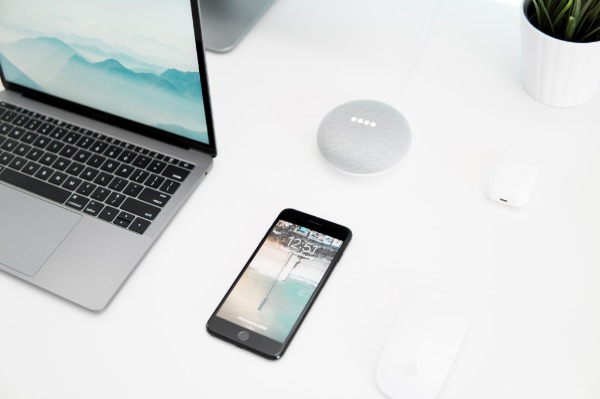 4 What has been most difficult in building a business?
Biggest challenge for me is how to get the word out on a limited budget, basically zero because I have a wife, four kids, and an actual dog to take care of.
5 How long did it take you to meet your income goals?
I have not yet my income goal. My income goal is to replace my day job income. I work in a corporate environment and to be the dad that I need to be, I need to be home more. I am hoping to make this passion into a career.
6 How has your life improved by being an entrepreneur?
Making these videos has greatly increased the amount of quality time I spend with my kids. My entire family will help pitch in ideas, voice characters, make appearances, and help with editing. Vardalia Onions is plural because there are six of us. I may be the creator, but this channel would fail without my family's support.
7 Please share one book you'd recommend for our readers and why?
My favorite single book of all time is "The Catcher in the Rye," but lately I have been reading the entire series of "Miss. Peregrine's Home for Peculiar Children." I was reading this series when I met the author, Ransom Riggs, at a lecture and hearing how the characters came to be and where the stories came from made it that much more relevant for me.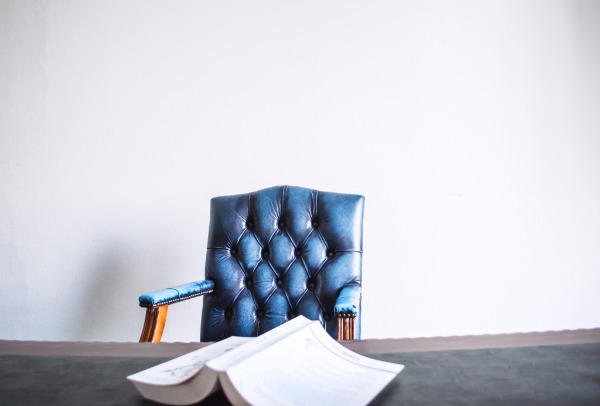 8 What's the biggest tip you would give someone wanting to start their own business?
Honestly, I am 44 years old. You are never too old or too weak to accomplish something new. Nothing will change if you stay where you are, it takes some shaking of the pot to stir things up.
Connect with Mike on all platforms:
https://linktr.ee/VardaliaOnions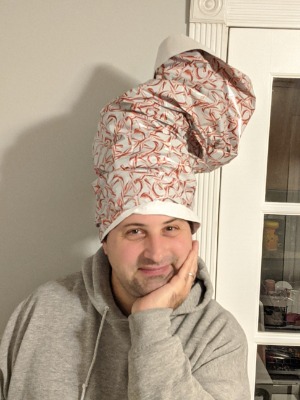 Are you enjoying these interviews? Tip me! Buy me a coffee: