Taking the Leap on Linked In: My Gift to Myself
Dec 23, 2020
I did it. I took the leap on LinkedIn.
I changed my title from self-employed, freelancer, entrepreneur to…. BLOGGER. And it's a big leap. For someone who has been in corporate life for so long, and always used LinkedIn for professional connections, I am now showing the world that I'm boldly stepping into a whole new life.
No tentative hanging on to the possibility of consulting which would clearly utilize my specific skill set and be a "job" most people would understand.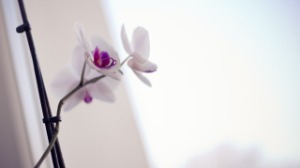 Consulting projects for small business, even launching an online course based on a template I've created working with a business owner may be in the future. I did a pilot project with her on maximizing her team for strategic planning. I even secured a domain recently to encompass my plans to support small businesses. As of now, these ideas could be income streams #2 and #3, but only after I work to make blogging income stream #1. All-in on FreeAt50.
"All in" means eliminating the public safety net I had with the more vague and generic title on LinkedIn and being vulnerable. Ensuring my message and my goal is clear. Writing and inspiring other men and women who have built up their skill set for years to take those skills and use them how they want and to support their passions is my goal.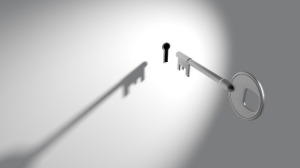 I have always wanted people to be happy and will gladly do what I can to support you over a cup of coffee! Just reach out. I've always been stressed out by people who don't want others to be happy. Thus: FreeAt50 is not just a concept, but an action item. Lifestyle design. Using what you've earned to be happy.
I know there are people out there who don't fully understand that blogging is a full-time job. And how can you make money? It won't be easy, but others have done it and I am committed to doing it too. Step one was planning.
Disclosure: As a blogger, I use affiliate links sometimes! I may receive commission from purchases I share, but it does not change your price.
Timothy Ferriss' 4-Hour Workweek helped me realize how much (or little!) money is actually necessary. Everyone has a different level of financial need and I discussed this in my Budget Matters post. Take your time and really assess what makes you happy.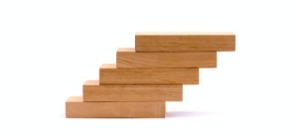 Inspiration and confirmation.
Tegan Marshall is my guide to get me where I plan to be with this blog. She said it straight-up to me. Not to worry about offending anyone who loves corporate life if I am being intentional with my message. After all, my blog has been authentic and a #NoGuiltZone. Her words were the confirmation I needed right now, in December, as I'd already made the decision on how to move forward for 2021.
Then a few days later, my old friend Nora Luke, who started Corporate to Calling was doing a Facebook live about online profiles… and talked about being clear and direct on LinkedIn. While I was listening I immediately jumped on and took the leap, updating my profile.
RELATED: If you work with Tegan, mention FREE AT 50 for a discount!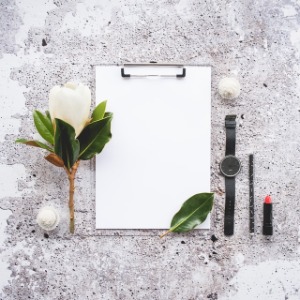 And this morning, discussing Aditi Jain's outstanding new blog, I saw her post about ensuring your LinkedIn profile is optimized and knew I had share all of this with you. Check it out, whether you've changed your professional position or not, to make sure you are up-to-date.
Take the time to look for inspiration around you and you'll find it. Especially from others.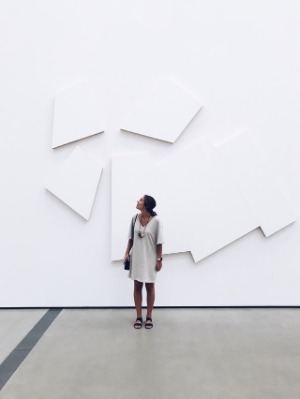 Becoming a Blogger.
I've spent many months since my layoff earlier during the pandemic (and have been blessed to be able to) organizing my thoughts, doing research, exploring options and, simply, living. Living without the constraints of corporate life; no deadlines, no one to report to, essentially setting up my own schedule and enjoying every moment I can. Starting with a blank slate and being able to plan and build my life, designing my lifestyle, was the best gift ever.
As part of the journey, I've met some amazing people who have taken the leap from corporate to professional freedom and you'll see some of their stories as I continue with the FreeAt50 mission. So changing my profile on Linked In to show what this journey is about, and what I'm about, was important to me.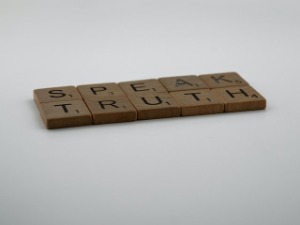 Authenticity is important.
Being authentic has always been natural to me. To both my benefit and my detriment. Truly, it isn't common in corporate life (and absolutely not in my old life in politics).
Being true to myself has always been the shortest path to waking up in the morning and being able to happily look myself in the mirror (well usually- I mean some days I need more make-up!). And I've always surrounded myself with others who are authentic.
Being real isn't always pretty and it's a fine line to ensure you don't hurt others. On the flip-side, being real can benefit others as well right? I don't claim to have always made the best decisions, but my intentions have always been good.
So here I am- being completely authentic and calling it what it is: I am now, officially on LinkedIn, a blogger blogging for business! #NoRegrets.
RELATED: Grab my 6-Step Checklist to Escape the 9-5 and start on your journey.