Tis the Season: 55 Holiday Gift Ideas for New Entrepreneurs and Business Owners! (2023)
Oct 15, 2022
Support the new entrepreneur in your life this holiday season- even if it's YOU.
There are so many things we bloggers and all new entrepreneurs need as we grow our online business. Yes, I consider myself still new to the online business game. Thus my updated list of holiday gift ideas for new entrepreneurs and business owners.
This gift guide is broken up into categories to make it easy to find what you're looking for but that said, scroll through, because there just might be an idea in there you haven't thought of yet!
The categories you'll find below:
Organizational supplies
Online tools
Technology and accessories
Courses
Books
Stress relievers and fun stuff (including coffee and gift cards!)
So let's get started to take care of everyone on your list! (including you - in fact, share the link to this post with anyone you're giving your "wish-list" to!
Disclosure: As a blogger, I use affiliate links sometimes! I may receive commission from purchases I share, but it does not change your price.
Ready to jump onto Amazon? Click here!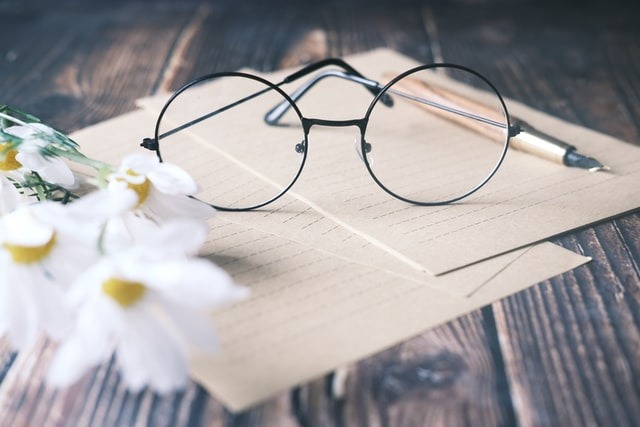 Organizational supplies
Planners.
Start with a planner. Get one that works for you: check reviews and give one a test run- no matter which one you get, you'll find value as a new entrepreneur, I promise.
1- Planners to help with projects, task lists and your business calendar.
2- Planners to outline and track goals.
For me, these are my three favorite blog planners if you are looking for gifts specifically for bloggers! (they can be used individually or in combination!)


Visual support.
6- Whiteboards.
8- Journals to jot ideas into.
Mindfully Michele's 3-Step Formula, including goal-setting, can be done in an organized way by writing it all out in this amazing journal she created. Because there really is a strategy behind the 'manifesting' that everyone talks about nowadays. Her passion to give you (or your loved one on your holiday list) the life "you crave" is clear. Click here!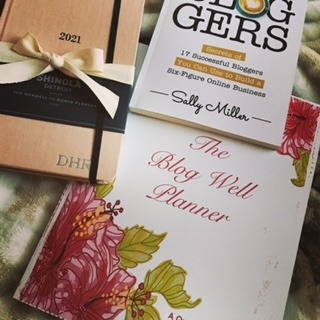 photo credit: Daphne Reznik
Online tools and software new entrepreneurs need.
When you leave 9-5 jobs, you suddenly realize how much you used everything from Word to Powerpoint to spreadsheets in Excel! Having MS Office was something I knew I needed right away. This is a gift for new entrepreneurs and business owners of all types, including bloggers- believe me on the value of it!
I live for Canva. All of my branded visuals from graphics for my Facebook business page to the pins I create to share my blog posts are done on Canva. Supporting your online entrepreneur by gifting a Canva Pro account will jumpstart their branding success!
13- Adobe Acrobat
14- Get this pro version. Why? So you can edit, convert, combine files... do all the things with PDFs, not just the bare minimum.
Since moving my blog to Groove, I haven't looked back. But there are so many uses. For me, I use it to store videos with links, send out email broadcasts and organize email addresses in Groovemail, and also store my 6-Step Checklist to Escape the 9-5 in the membership portal you can create. (And if you sign up, you get an email response directly from Groovemail- it's a mini-funnel)
In total, there are 20 apps you'll get access to--what I've mentioned is great for me, but you can also create an e-commerce business with a storefront!
The basic level is still FREE, but there are 3 levels as well as special promo levels they often create. All tailored so you can get the level you need as a new entrepreneur and then upgrading as your business grows.
Click here to see the details and to give the gift or join yourself!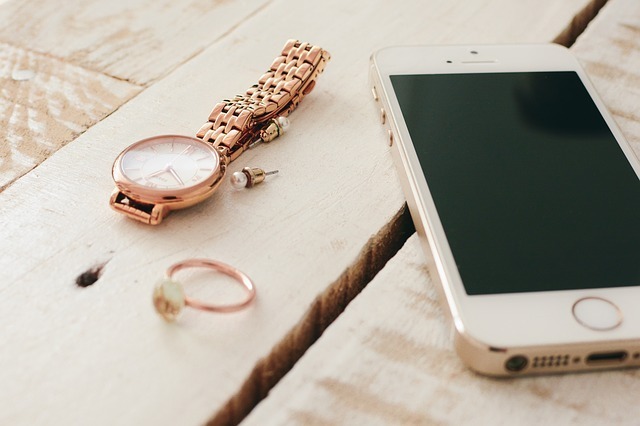 Technology and tech accessories
A camera for going live and recording videos.
Going live is a way of life for building a business online! Cameras you'd use are shockingly tough to 1) figure out and 2) come by. In our research when I got mine, we found many amazing options. So I'm making it simple for you with these two affordable options with great reviews:
16- Hrayzan Webcam features a rotatable clip and boasts a wide angle- supported by the reviews. 1080p and specifically talked-about for video streaming, this one comes with a tri-pod on Amazon.
17- Mytrix Autofocus has a 1080p webcam and a wide angle. It also boasts the ability to cancel noise. Auto-focus is a feature I've thought about knowing I want to create videos for online courses, and this one has it (clearly--it's in the name!).
Laptops are necessary for people who run an online business
When I left corporate and life launched my business, I had to get set up with a laptop! I highly recommend the one I landed on: the Lenovo Yoga (18). It is fabulous in almost every way and I can attest to the customer service/live chat.
As a gal with no IT background, this is HUGE for me! I put a lot of research into this and other than the camera being "meh" the rest is fabulous. Make sure you provide setup with McAfee protection, mine was a screaming deal setting it up right from the laptop as Lenovo (19) had it ready to go. #PeaceOfMind
Accessories a digital nomad can use
Courses that can help businesses grow
Whether it is professional growth, technical skills or personal development, in a time where online life is growing exponentially, a course is an excellent gift.
Not just for bloggers. This challenge will help anyone with a presence online create blogs that enhance their business. But of course it is priceless for bloggers. And it includes lifetime updates and tips!
This is a comprehensive course with templates you can use! It's from Blogging for New Bloggers, specifically Dr. Lucrezia Iachipino, who I interviewed as part of the Free At 50 Interview Series. She has us covered.
It includes templates for copyrights, disclosures, disclaimers, a privacy policy, and terms and conditions. This value pack includes lifetime updates.
A course that will have you on track with your messaging, creating fresh content that can be used systematically across all your platforms.
Breaking down Pinterest as a source of traffic to your products, website[s] and services. Anjali has even included bonuses that provide you Canva pin templates!
Business coach Angie Aki has created an opportunity for comprehensive training, set up in a 6-week framework. For anyone venturing out into entrepreneurship, this is an opportunity to be coached on every aspect of it.
If you've been online, building your blog into a business, this course is one that can help elevate your blog... by boosting traffic to it. You'll see other products from blog coach, entrepreneur, and my friend Margaret throughout the Free At 50 world- there's a reason!


Becoming an entrepreneur means no marketing team on speed dial. This course by Brand Strategist Blaire Brown is comprehensive, builds clarity, organizes messaging and attracts the right clients.
I've completed Ell's "Pinterest with Ell" course and it was a game-changer for me. Pinterest is a search engine itself and pins are even showing up in Google searches. A solid course to help make pinning easy is vital for online business owners. And she has now launched "Mastering Sales with Ell." Click here for access. (side note: she has some free courses available as well!)
The gift of gratitude. The gift of clarity.
Support through a self-guided experience. (33) This 21-day course from Mosaic Starfish is not bound to a timeline but rather releases the next activity after one is completed. A perfect gift for helping use gratitude to release stress and focus on creating a sustainable practice of it.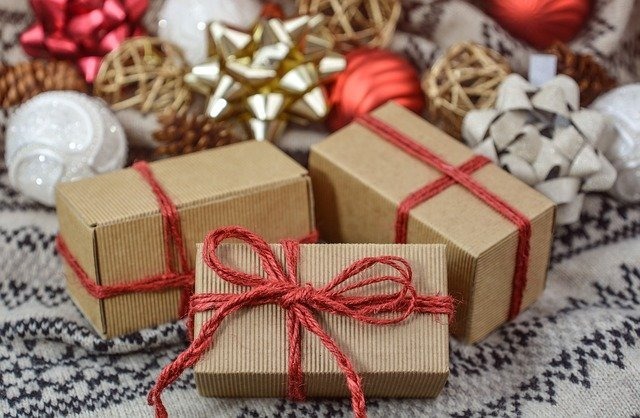 Books and e-books to propel a business forward
34- The 4-Hour Workweek is my personal affirmation. And I recommend it for everyone wanting to own their time and design a life of professional freedom outside the 9-5.
35- Essential Habits of 6-Figure Bloggers is motivational, inspirational, and importantly: encouraging. Money isn't instant online. It takes trial and error, focus, and patience. Along with consistency. This is an easy read, broken down by habit and sharing real-life successes.
36- The To-Do List Formula breaks down how to be successful in tackling tasks, setting up projects and meeting your goals.
37- Optimize It: A Beginner's Guide to SEO by Margaret Bourne is my go-to in learning search engine optimization. I bought this and it simplifies SEO in a way that is easy to digest as well as execute.
38- Margaret Bourne's book on successful branding! The title is a long one... here you go: How To Win Over Readers, Clients And Customers: A Guide To Personal Branding For Bloggers And Solopreneurs. It's easy to follow, comprehensive, and a perfect holiday gift!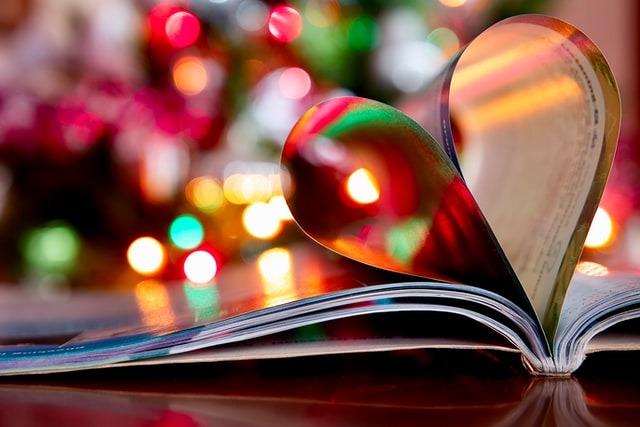 REMINDER: Black Friday deals are already happening! Click here.
Stress relievers and fun stuff not directly related to business are necessary too
The goal of working from home and creating income streams is to access the holy grail: time. My journey has given me so much more freedom!
Writers like to read right? We all do, no matter what our business.
How about the latest Kindle Oasis (39) to cozy up with many many books, all in one place?
Also a good buy, the Kindle paperwhite (40)- this version is waterproof!
41- Amazon Audible to have access to so many books! And if you or your loved one is still commuting to a 9-5, what a GREAT way to spend the time... listening to inspiration and resources to make change your lifestyle.
42- Give the gift of choosing a gift! An Amazon gift card gives the recipient all kinds of opportunity to add to one's toolkit and is a fantastic gift for new entrepreneurs!
Coffee and tea. Must-haves!
Or how about a coffee mug just for bloggers? Click here (45) to find some.
And finally on the coffee front: how about a personal coffeemaker like this one (47) that brews directly into a thermos? Great for those of us that wander with our laptop.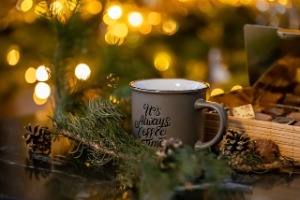 Gifts that bring happiness and joy.
48- A plant for his/her workspace like this one we got on Amazon. OMG it is amazing! Easy to take care of, bright and uplifting. Yes, you heard me. We bought a plant from Amazon. And we LOVE it. It is growing like crazy!
Tip about Hotels.com - the card can be used on most any brand of hotel/motel (sometimes combined with points, hotel location dependent) and often include Bed and Breakfast options as well as boutique hotels, not associated with a chain.
BUT HANDS DOWN for candles:
54- My favorite new candle line is my sister's, Spellbook Fragrances, and I am not biased.
I am in love with her hand-poured candles made with essential oils. I've bought them as gifts as well as for myself!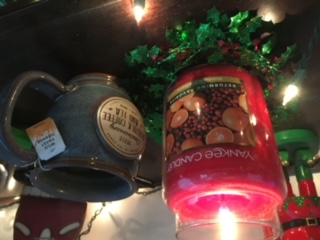 photo credit: Daphne Reznik
It's OK to give yourself a gift to grow your business online.
And psst... if YOU are the blogger or online entrepreneur... gift yourself a gift- it's ok! Just be sure to expense it as a business expense!
Note: if you need help with that, my friend Ann Hooper is a financial coach that can guide you and she even has a free checklist for you to get started!
Cheers to professional freedom and Happy Holidays!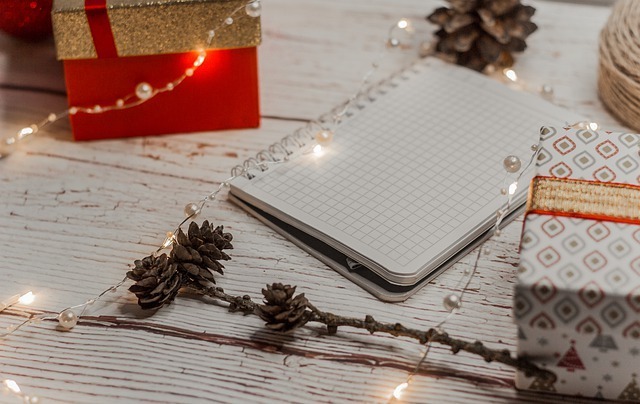 Loving the ideas and inspiration on Free At 50? You can buy me a coffee! Click here.