Learning from Others: At Least 9 Resources for Online Entrepreneurs
Nov 15, 2020
I've known for quite awhile (once I moved out of my 20s anyway-but that's just me!) that the more I know, the more I don't know and need to learn. This journey out of the safety net a corporate job provides including an IT department, legal team and co-workers in general, has more than solidified that.
Disclosure: As a blogger, I use affiliate links sometimes! I may receive commission from purchases I share, but it does not change your price.
One thing I've always been known for is picking up the phone. I am the first in line to promote the value of an actual conversation. No matter the original reason for the phone call, I always walk away from every interaction with a new idea or clarity on something that was a little bit fuzzy to me.
To me, email is to be kept short and to the point and has no urgency. It is for tracking purposes, sharing a document, or a quick update/note. Real learning and innovation comes from conversation. That said, there is also room for (and immense value in) video trainings and the written word.
On this journey of getting out from the comfort of a corporate support system, I've found some amazing resources.
Here are a few that, if you have any thoughts or intentions of getting on a similar journey, I know will be excellent to check out. The first being blogs.
Gemma, the Brit behind "This Brit's Life" got me thinking: we do media kits all the time in corporate life as well as in non-profits and even government. For businesses or organizations themselves, for products and programs. Why NOT do it for YOU. If you are jumping out there on your own, or able to do things on the side using your skills (IE speaking engagements or guest columns) or your passions (IE photography or food reviewing) why wouldn't you get your information out? Click here for the basics from Gemma.
Tanvi of "WeWearWellness" is inspiring and motivational. She has a unique style some of you might really gel with and this blog post about achieving goals may just be the right guide to move you in the direction away from negativity and into success.
And fellow blogger Lindsey Briscoe, who you will likely get to read on this site, gave me an affirmation I will be keeping by my laptop. She said on our Zoom call, where we discussed all things blogging (and more): "You don't get paid for the doing, you get paid for the achievement." Something to keep in mind as I (and any of you) continue the journey forward into professional freedom.
There are quite a few bloggers out there giving tutorials and offering guides to get rolling.
Some have free offerings to start and will give you a more comprehensive education through paid offerings you can graduate into.
I found an excellent education on HerPaperRoute and specific to Instagram for business, loved Alex Tooby's intro with her "Top 10 Secrets." This stuff applies to all businesses, not just those online.
Another free course I recommend- the 5-day email course from Lucrezia of Blogging For New Bloggers. And another of Lucrezia's offerings, which I am working through and is so very important, a free legal course to help ensure you are doing everything right.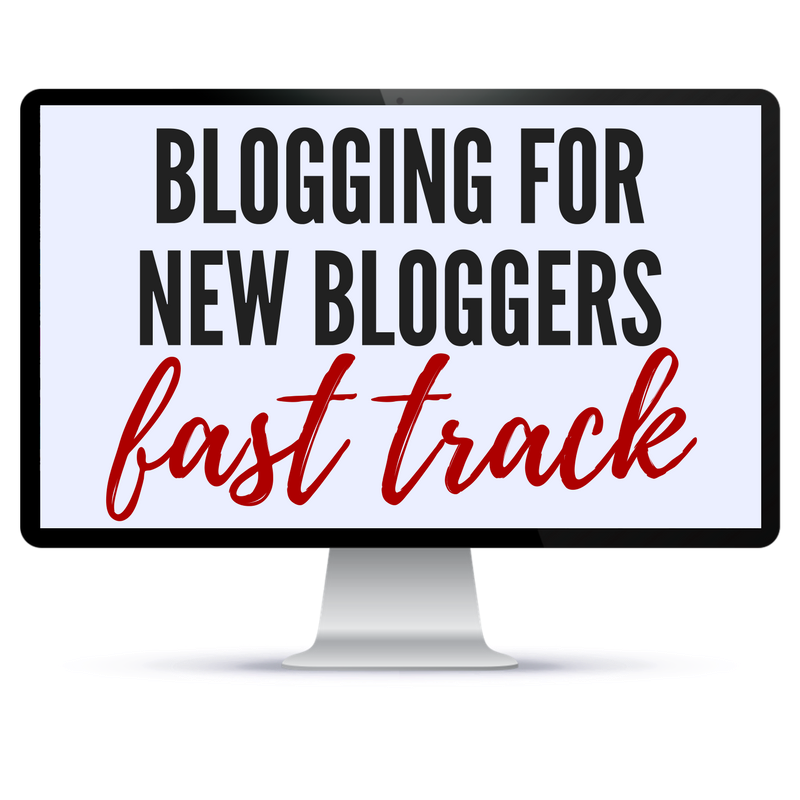 Then there are services and companies to support your efforts.
In fact, there are companies giving out free video tutorials. If your path to professional freedom and the lifestyle you want includes an online business, check out affiliate marketing or finding a sponsor for your website, both through ShareASale. They provide amazing videos on how to succeed. If investing is in the cards for you, Forex has a huge cache of training. If you're up for paying for some courses, specific to your needs, check out Udemy or Teachable. Often, the sponsored ads you'll see from people selling online courses will lead you back to one of these (I've found out by clicking into a few!).
GrooveFunnels Digital Academy: If you just sign up for free, you will have access to some amazing tutorials and their Facebook group. That said, if you know you will be investing in anything like courses and trainings for a blog, online business or course creation/video, the platinum level is where it's at. While they are finalizing beta, you can do a lifetime deal for about $1400 like I did. #NoRegrets and one of the best decisions I've made since my layoff in May.
Guest bloggers coming! I've done a couple posts for others and cannot wait to bring some outstanding reading your way through this blog and doing follow ups and updates to this post.