Brian's Version of the 4-Hour Workweek: A Powerful Guest Post About Customizing Ideas From the Book to Live Your Best Life
Feb 22, 2023
Meet my friend Brian, living his best life while working for others, in his version of the Free At 50 lifestyle.
My friend Brian McGrain and I both read Tim Ferriss' 4-Hour Workweek. I distinctly recall sitting on the patio of one of my favorite Mexican restaurants (most definitely one of my favorite patios!) with him as we were "allowed" back to restaurants' outdoor spaces during the pandemic.
We talked about the book in-depth. I had recently been laid off, read it, and decided 100% I was not going back to 9-5 life. For me it IS about literal freedom from the workplace and not waiting for retirement age, but living the short retirements Ferriss mentions.
But that's my version of my best life. It's not the same for everyone. Two years on, I wanted him to share how he used the ideas from the book in a completely different way, but to the same end: happiness.
Brian's a fantastic resource, someone who is passionate about his work on economic development and serving others. His background is diverse but always focused on giving others the opportunity and environment to live their best life.
No surprise, his article below is no exception.
RELATED: Read my article sharing my insights from the 4-Hour Workweek.
Note: As a blogger, I use affiliate links sometimes! I may receive commission from purchases on links I share, but it does not change your price.
What the pandemic taught me about the 4-Hour Workweek.
I have always been employed in the public sector. Whether it's been for government, academia, or in the non-profit world, my jobs have always been rather traditional. Hours were always set, with some expectation of periodic night/weekend hours, and some travel.
By and large though, those hours were spent in an office environment. Pandemic rapidly shifted those expectations. Overnight, we all went home.
In many cases, we didn't have the technology and tools to continue our work.
Sometimes we didn't physically have laptops, or company cell phones, or good home internet.

Sometimes we didn't even have the physical spaces set aside to work productively at home (I was always one who liked the separation of home and workspaces).
Also in many cases, we didn't realize that we DID have the tools to work at home -- we had just never deployed our laptops (which usually already had built-in cameras) in a non-office space. And, in many cases, we actually adapted and thrived in the "new" work-at-home world.
I write this as though I came across some sort of crazy revelation.
And it was. Many public sector employees had never routinely worked from home, though many of our counterparts in the business world have been doing it for years.
Though pandemic was certainly a challenging time for many (due to loss of loved ones, jobs, stability, etc.), there were some silver linings. And one of those was that I finally achieved something I never thought I could: freedom from the workplace.
Having read The 4-Hour Workweek several years ago, my initial take-away was that much of what was written could never apply to me. The one piece I did take from it at the time was that "...life should be a series of short retirements."
My partner and I have taken that to heart and have lived a very full travel schedule ever since. We have begun taking longer vacations -- ones where we can truly invest ourselves in local communities and cultures as though we're already retired.
Taking a week-long-plus vacation is so much different and more fulfilling than the long weekends we used to get by with.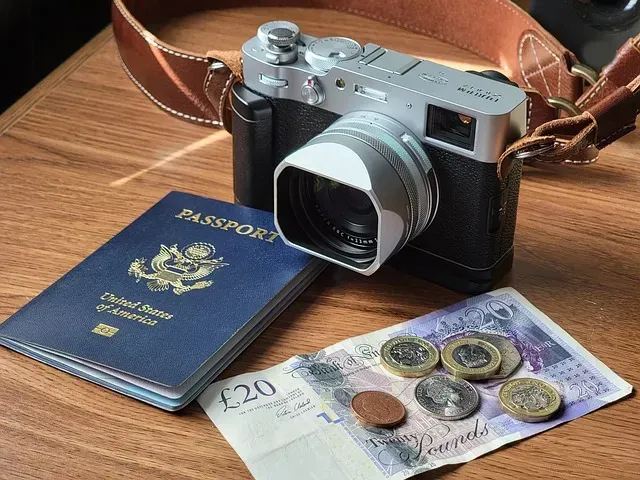 Mid-pandemic, I reread the book, and realized newly that freedom from the workplace could be achieved.
In fact, I was already operating under that paradigm. For several months in early 2020 -- and again in late 2020 -- I was working rather successfully from home. I was able to manage a team of 6 direct reports (and some 70 indirect staff) from my home office. I was able to fulfill all of my tasks -- and then some! -- in the comfort of my own home.
Better yet, I was able to cut down on my commute time, and also actually make time for lunch and use it as a mental health "pause" during the day.
I learned that we don't always need to default to the standard "hour-long, in-person, giant group meeting" that everyone uses. Sometimes a phone call, or an email, or a 15-minutes Teams check-in can suffice.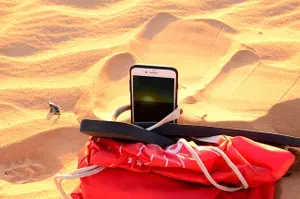 By and large, I eventually returned to the office. Many of my staff members operated in the field, and were in and out of the office, and I felt a need to be in and around them. However, I also know that in my head, much work can continue to be done remotely in the right circumstances and with the right preparation.
As a colleague of mine put it, "use the office as a tool" much like you would Zoom or (Microsoft) Teams meetings. While again I don't mind being in the office, I have also reserved in my head that flexibility of work environment is a key job benefit these days, and having the opportunity to work elsewhere greatly contributes to one's quality of life.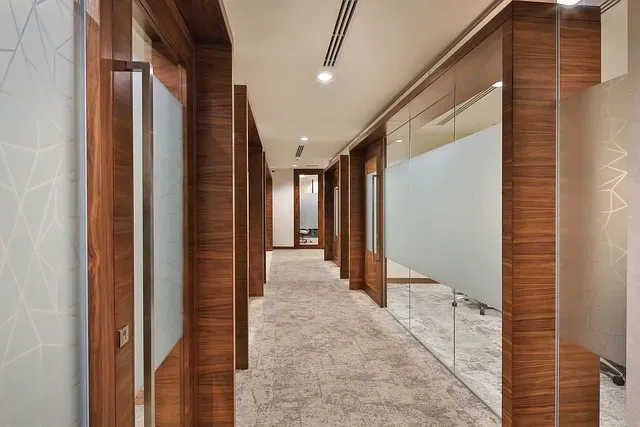 Writing from Florida.
In fact, I write this blog post from a condo in Florida, where I have spent the past three Februarys now. Experiencing warmth and sun in the middle of the winter has contributed greatly to my mental health and actually made me more productive with my work.
I have actually found that combining the "short retirements" and "freedom from workplace" goals of The 4-Hour Workweek have served me well during and beyond pandemic and will continue to be staples of my life into the future.
Now, I just need to reread the book and figure out how to incorporate the "automate fulfillment" goal next!
Reach Brian: